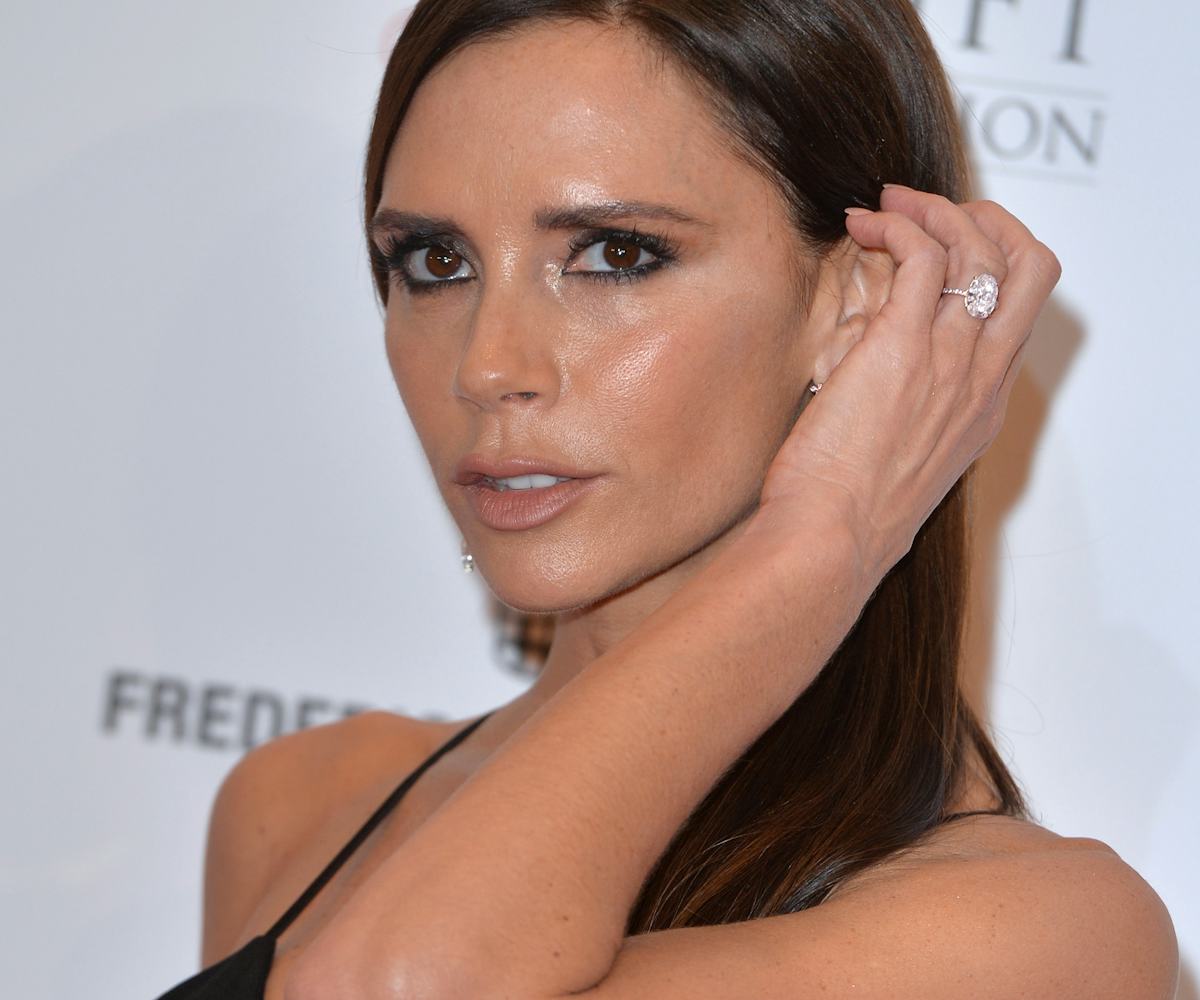 Phpto by Anthony Harvey/Getty images.
Victoria Beckham's Botched 'Vogue' Spread Will Make You Question Reality
Unless Victoria Beckham is a bionic woman, Vogue China has some serious explaining to do. On Sunday, Posh Spice posted some stunning black-and-white snaps from the fashion mag's upcoming May issue. However, it wasn't long before some eagle-eyed fans noticed something strange about one photo in particular. In the image below, there is a mysterious space at the top of Beckham's standing leg, where her upper thigh would normally be.
Commenters took to Instagram and were quick to call out the obvious botch. "THE LEG WTFFFFFF NOT NORMAL," wrote one user. "OMG she's missing a huge chunk out of her thigh in the first pic," noticed another. However, not everyone blasted the photos. Some fans attributed the strange effect to the way Beckham's clothes blended with the background. "Omg people, do you not understand anatomy?? It's not cropped or Photoshop, it's her underwear/knickers," said one user.
Though we'd like to believe that the piece of missing thigh is a result of some unintended visual trickery, we've been conditioned to assume that most images of celebrities in fashion magazines have been manipulated in some way. There have just been way too many examples of Photoshop fails for us to take anything at face value anymore. See for yourself below.