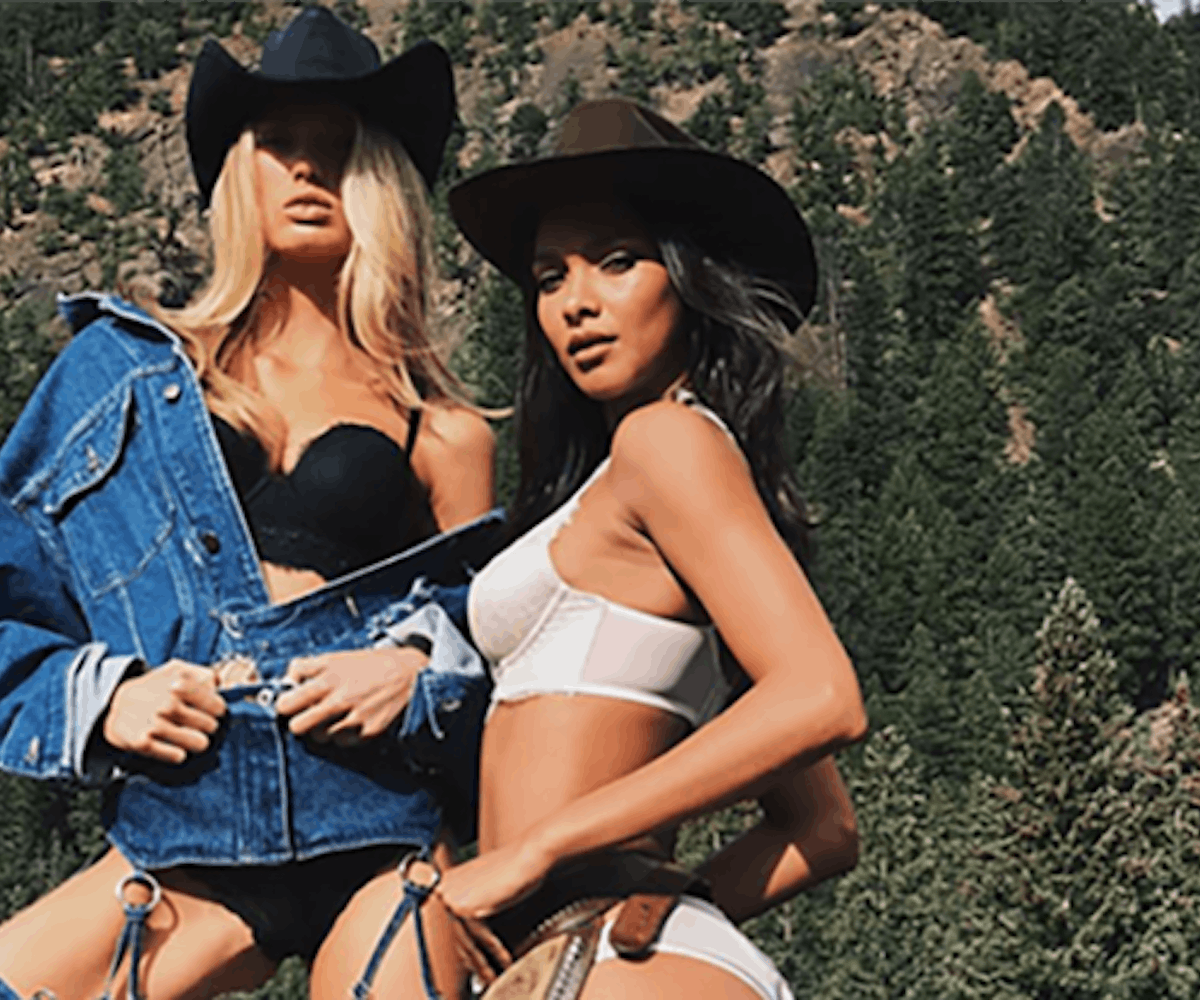 Photo via @victoriassecret Instagram
Is Victoria's Secret About To Drop A Line Of Assless Chaps?
Over the weekend, Victoria's Secret took over Aspen, Colorado, for its holiday collection photo shoot. Or should we say, "Asspen"?
Throughout the shooting of the Wild Wild West-themed campaign, we got our fair share of behind-the-scenes peeks (and just peeks of, erm, behinds) thanks to social media. While most of what was posted, was everything that we've come to expect from a Victoria's Secret shoot—a slew of super-toned models and lots of sexy lingerie—there was definitely something a bit more unexpected lurking amongst the cowboy hats, horses, and husky puppies used to add to the Western theme.
What is that, you ask? Oh, just assless chaps. And a lot of them, at that.
Models from Jasmine Tooks to Romee Strijd rocked variations of the buttless cowboy bottoms—some leather, some suede, some fringed, and some... lace. In fact, there was so much cheeky action, the internet was left wondering if these styles will actually be hitting Victoria's Secret shelves soon.
There has been no actual confirmation of Victoria's Secret planning to sell said chaps this holiday season and it's highly likely that they were simply a shoot prop as these things generally tend to be, so don't add them to your letter to Santa quite just yet. Though, they would make quite the conversation gift, wouldn't they?