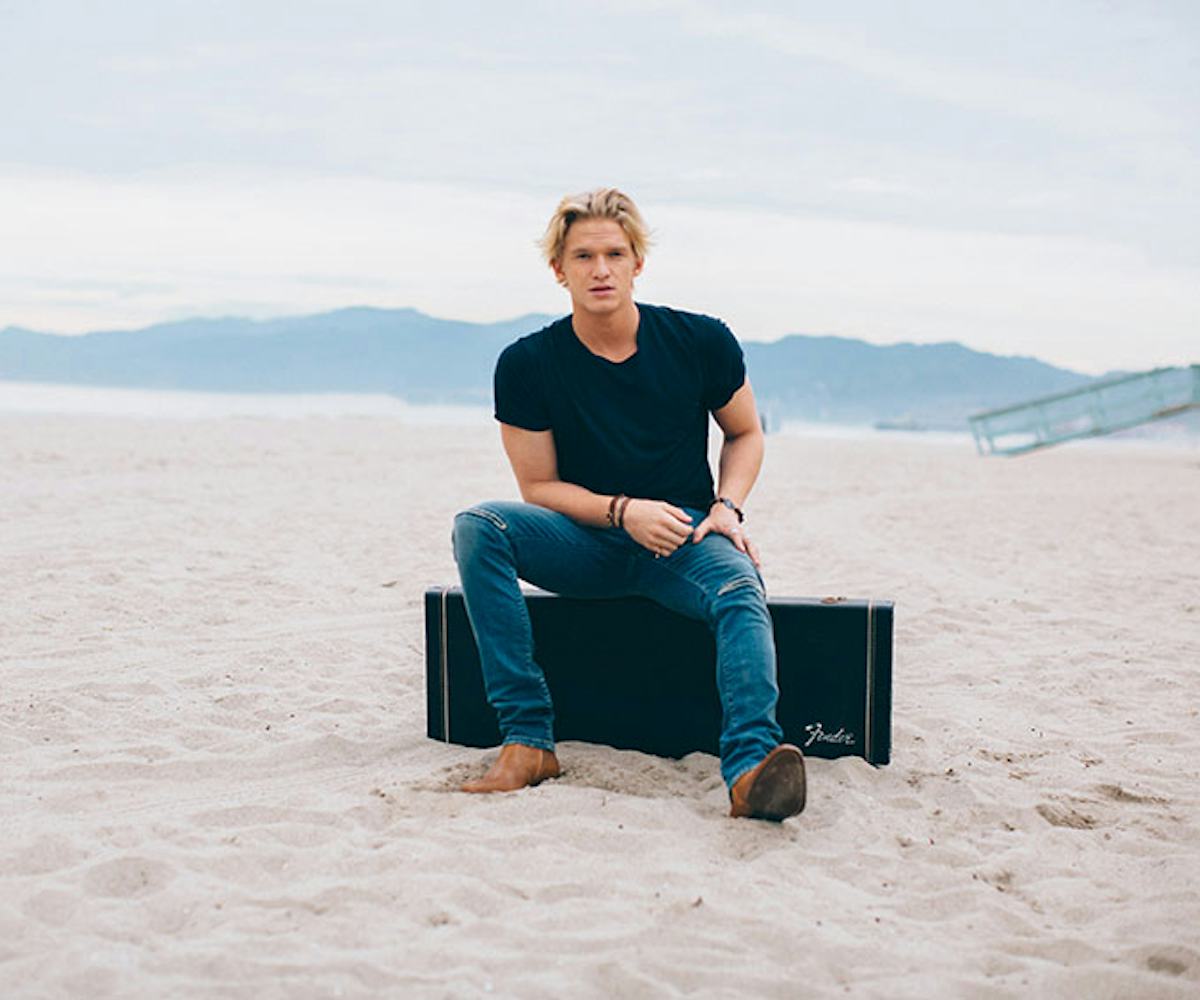 video premiere: cody simpson, "new problems"
simpson unveils a cool new sound.
Not too long ago, it seemed like Cody Simpson was just another super-cute YouTuber turned record-deal-wielding singer. And although his songs were sentimental and catchy enough, there wasn't much that set him apart from all the other wannabe-Biebers on the internet. His new album, Free, however, changes that. With a more mature sound and his own indie record label (Coast House Records) behind him, Simpson is not only about to shock everyone, but (most likely) become a playlist staple. 
"I turned 18 and I came to the realization that I wasn't doing things the way I wanted to," Simpson says. With advice from John Mayer and some valuable life experience (no doubt influenced by his girlfriend Gigi Hadid), Simpson made a conscious effort to stop listening to the record label execs and marketing experts and start creating the type of music he wanted to. For the Australian native, it's about "being old and independent enough to make a stand."
His new music—which sounds like a cross between Jason Mraz, Jack Johnson, Gavin DeGraw, and his mentor-of-sorts, Mayer—is the kind of beach pop that's so light and breezy that you almost don't recognize that the lyrics get semi-serious. Still, it's pretty clear that "New Problems," which boasts the lyrics "You do anything to deflate me / When you were down and when you cried / Who was there right by your side baby? / But now I'm out the door / Won't waste no time thinking about you anymore / Cause I got new girls and new problems," is about to become the Top 40's new favorite super-chill breakup song. But Simpson, reflecting his new independence and focus, isn't concerned about that: "It's about things that will stick with you for a long time as opposed to a song that will be played on the radio for a few months."