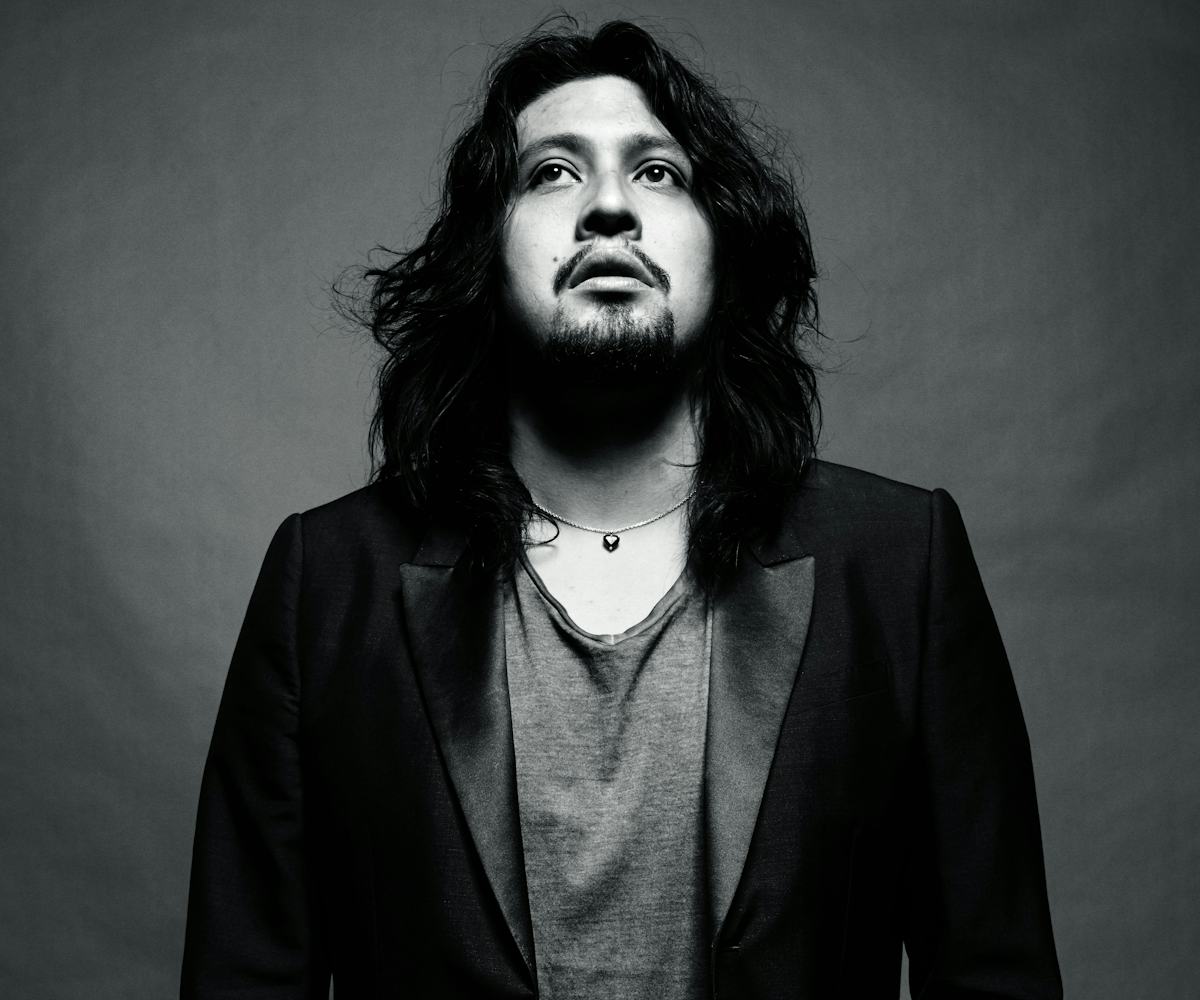 lulu gainsbourg refines sultry french sound
yes, serge gainsbourg's son.
If there's anyone that knows a little something about luck, it's Lulu Gainsbourg. Aside from being born into one of the modern era's most talented families—his father is Serge Gainsbourg; his mother, Bambou; and his half-sister, Charlotte Gainsbourg—Lulu was born with some serious talent. After graduating from Berklee College of Music, he began working on a tribute album to his father, From Gainsbourg To Lulu, reworking 14 of Serge's most iconic songs with the help of Iggy Pop, Scarlett Johansson, and Johnny Depp.
Now, Lulu is back and stepping out of his father's shadow with original material. His upcoming album, Lady Luck captures the dark facets of romance in accessible, super catchy pop-tinged anthems. With appearances by Anne Hathaway, Ara Starck, Babyshambles' Drew McConnell, and Jamiroquai's Derrick McKenzie and Paul Turner, Lady Luck is set to be one of the coolest, sultriest records of all time. Check out our interview with Lulu, then watch the exclusive video premiere for the lead single, "Lady Luck," below. 
Can you tell us about when you first decided to actively pursue music?
I've always been into music, since I was a young kid. Music is a part of my soul. But I guess one could say that I decided to professionally pursue music when I attended Berklee College of Music. 
Your previous album From Gainsbourg To Lulu is an homage to your father. Do you aspire to continue his legacy through your own music? And if so, how?
My previous album was a tribute to his work, a gift from a son to his father. Now I'm focused on my own work not to continue his legacy, but because I love music. There is nothing else I'd rather spend my days doing than creating and expressing myself artistically.
How would you describe your music?
I would say "eclectic." My influences come from a variety of sources and so the sound can vary between pop, rock, alternative, instrumental, etc.
What was the inspiration behind your new album Lady Luck?
The inspiration came from a hard break up while I was living in NYC. I was sad and lost. Almost all the tracks on this album came from that sense of heartbreak.
Is there anything else you'd like us to know?
Go see the Jazz Fusion band Dirty Loops, sick band!! 
Get the single on iTunes now and keep an eye out for the new album 'Lady Luck,' to be released next year.