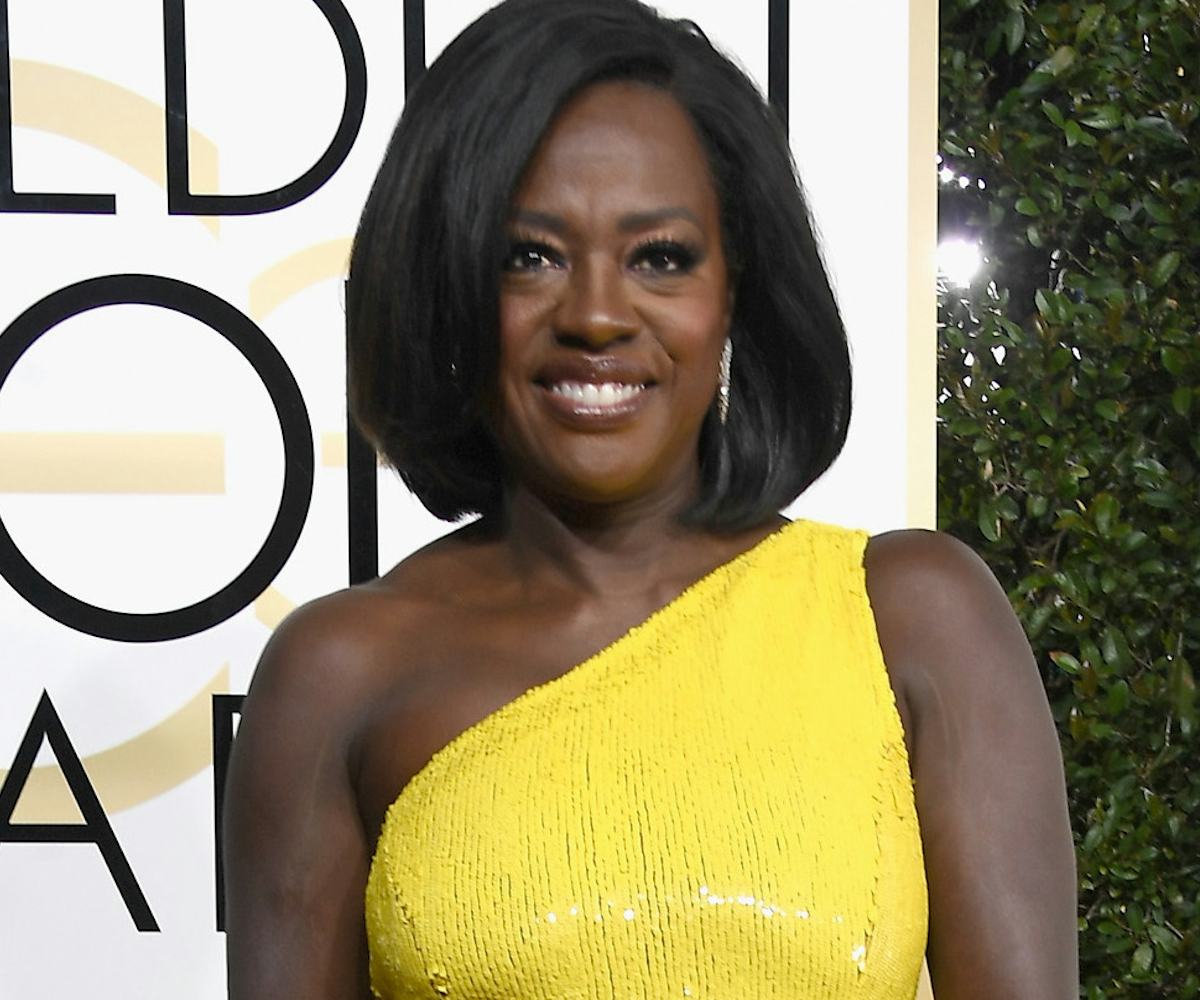 Photo By Frazer Harrison/Getty Images.
Viola Davis Regrets Being In 'The Help'
The film has been criticized in the past
Despite being a role that nabbed her an Oscar nomination, Viola Davis has some regrets about starring in The Help.
While speaking to the New York Times at the Toronto Film Festival yesterday, Davis answered a slew of reader-submitted questions, including one about whether she regretted passing on a big role—a query that led her to talk about the ones she did regret. 
"Have I ever done roles that I've regretted?" Davis said. "I have, and The Help is on that list."
"I just felt that at the end of the day that it wasn't the voices of the maids that were heard," she continued. "I know Aibileen. I know Minny. They're my grandma. They're my mom. And I know that if you do a movie where the whole premise is, I want to know what it feels like to work for white people and to bring up children in 1963, I want to hear how you really feel about it. I never heard that in the course of the movie."
Davis' sentiments echo previous criticism of The Help as a "historical whitewash" of the civil rights movement. On the heels of its release, the film was slammed as a canonization of the contributions of white women and a work that did not allow the true heroes of the story—the black maids—to helm the narrative. 
However, Davis did add that filming the movie was overall a good experience. "The friendships that I formed are ones that I'm going to have for the rest of my life," she said. "I had a great experience with these other actresses, who are extraordinary human beings. And I could not ask for a better collaborator than [director] Tate Taylor."