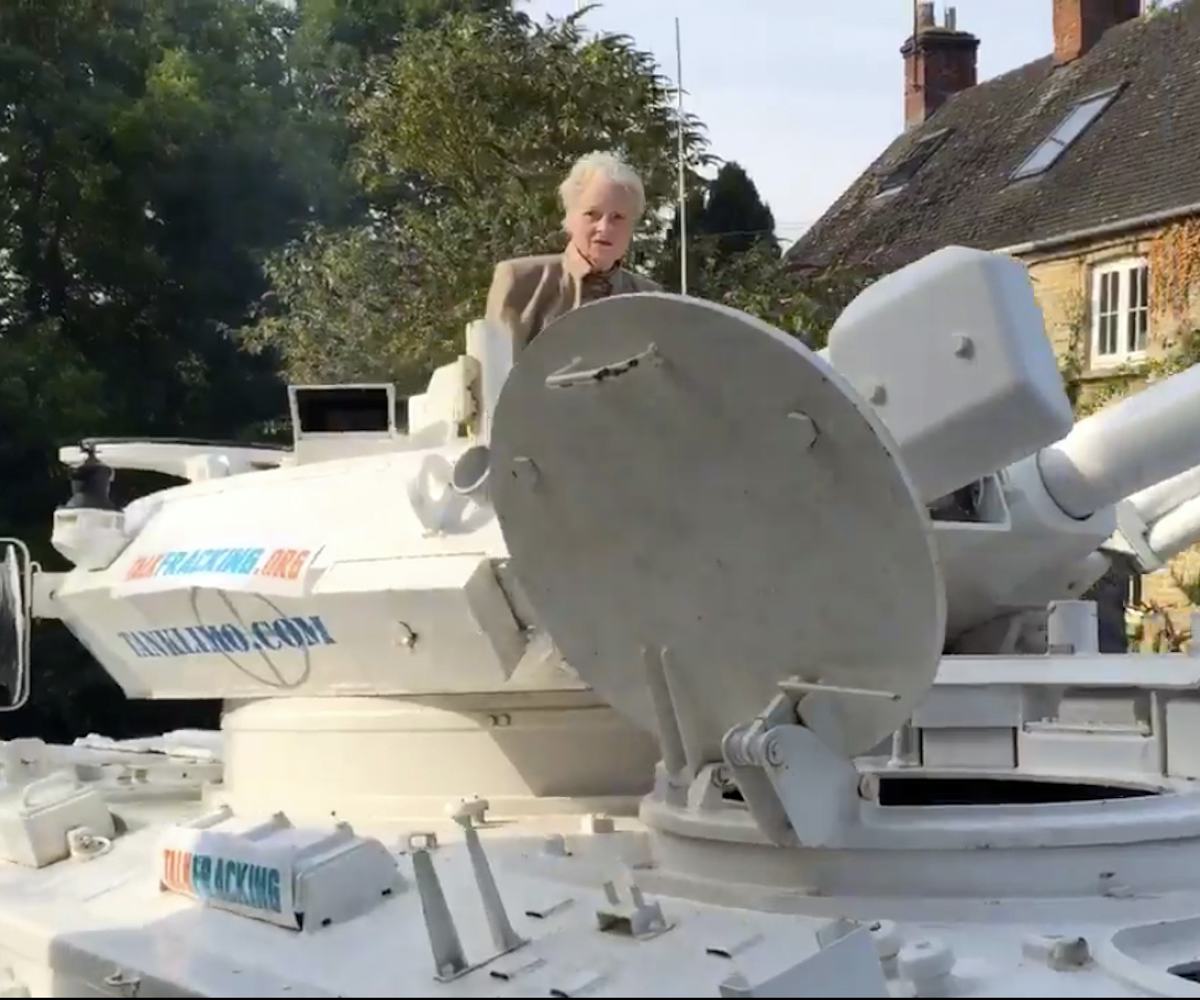 Image Via Thames Valley News
um, why is vivienne westwood riding a tank around england?
that's a darn good rhetorical question right there
Fashion designer Dame Vivienne Westwood DBE, RDI is, in her country, a national treasure. Surly, opinionated, brilliant, and mad in that particular, British way, she is one of our many spirit animals—perhaps more so after we saw this footage of her atop a white tank marching on UK Prime Minister David Cameron's house. Witness:
Dame Vivienne Westwood's anti-fracking tank rides to David Cameron's house in #Witney. #HeartNews pic.twitter.com/oRRn50ibBg — Thames Valley News (@HeartThamesNews) September 11, 2015
So, why is the fashion icon manning the turret in a—hopefully—disarmed war machine outside of a world leader's personal residence? A stalwart and commendable environmental and political activist, Westwood was riding the engine of death as a protest against the Conservative PM's support of fraking initiatives in her country. 
It certainly got her point across and got our attention, so power to her, but the sight of an esteemed fashion personality atop the armored vehicle had us thinking how much easier getting to and from shows and events at Fashion Week would be if we had a NYLON-branded tank, preferably in a hot-pink hue. Are you listening, finance department?
(Via Dazed & Confused)