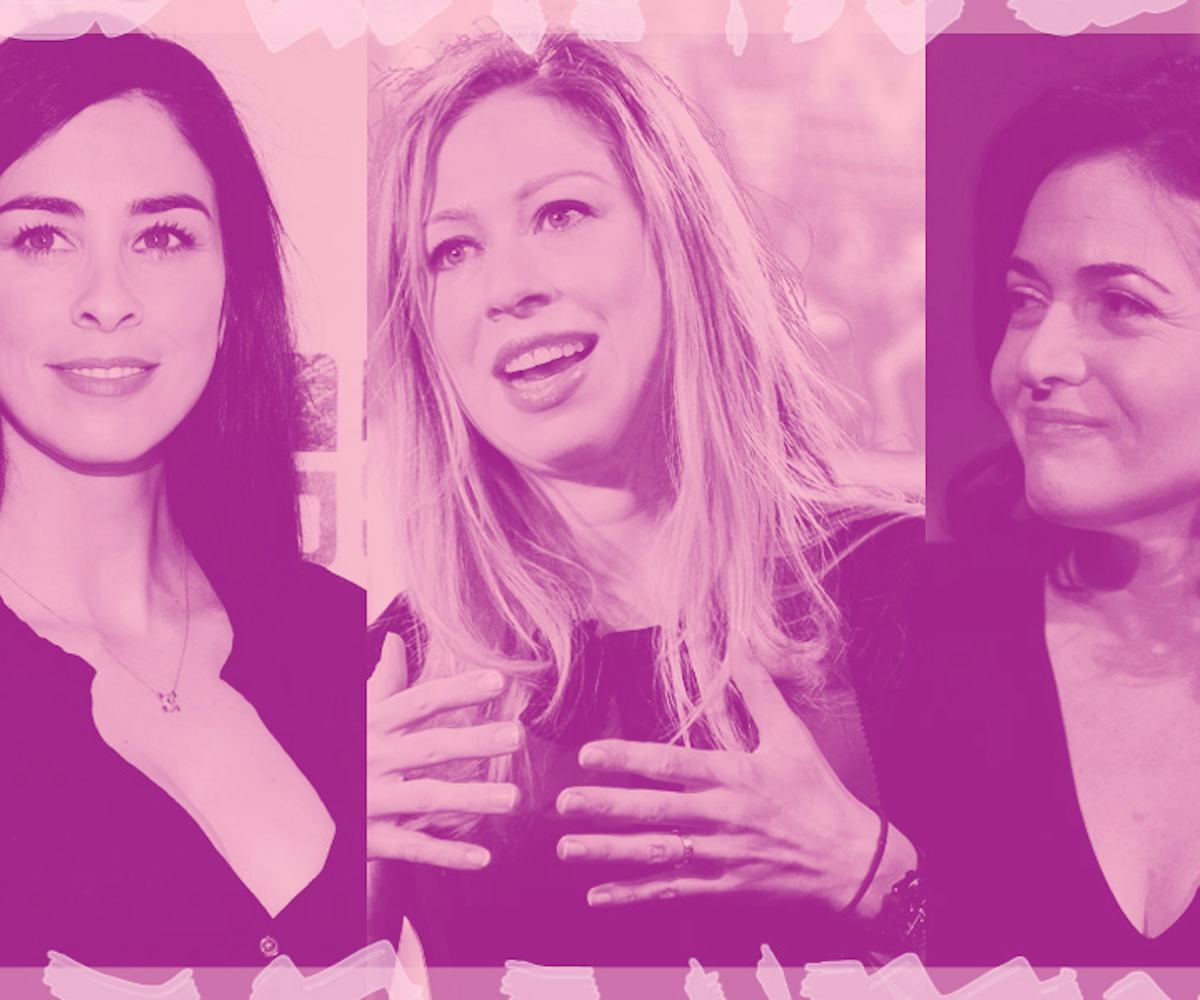 Photos by Rob Kim / Paul Morigi / Ramin Talaie / Getty Images
why you should always negotiate your salary
Hardly any industry is immune from issues of gender inequality—especially when it comes to salary (not even the film industry, as revealed by the Sony hacks and Patricia Arquette's Oscars speech). So, in honor of Equal Pay Day (April 14), Levo, a professional network geared towards millennials, spoke with powerful women like Chelsea Clinton, Sarah Silverman, and Facebook's Chief Operating Officer Sheryl Sandberg about their own personal experiences as part of their #Ask4More campaign.
According to a 2015 Levo survey, 63% of the female millennial audience surveyed felt uncomfortable negotiating a job offer. "You know my therapist said, and I think about it all the time you know, 'We don't get what we want. We get what we think we deserve,'" says Silverman. "And I think as women, as a whole, if we can understand what we deserve… We deserve quality lives with equality… To do whatever we're great at and do, and it has to come from inside. And understanding that you deserve it and working to deserve it."
As Bloomberg Television anchor Betty Liu says, "One of the biggest mistakes that I made and a mistake that I kept making until I really realized this was that I didn't ask for what I wanted." She accepted her first big television job offer from CNBC Asia without negotiating her salary, as she was afraid the offer would be rescinded. Years later, she was told, "One of the things that has always stayed with me in the few years you've worked for me is that you never counter-offered... Don't do that again. You need to ask for what you're worth."
As these women lay out, the first step is to start a conversation with your employer. Don't be afraid to highlight your achievements and always ask for more. As Chelsea Clinton points out, "It's always better to ask and get a no than to not ask at all."