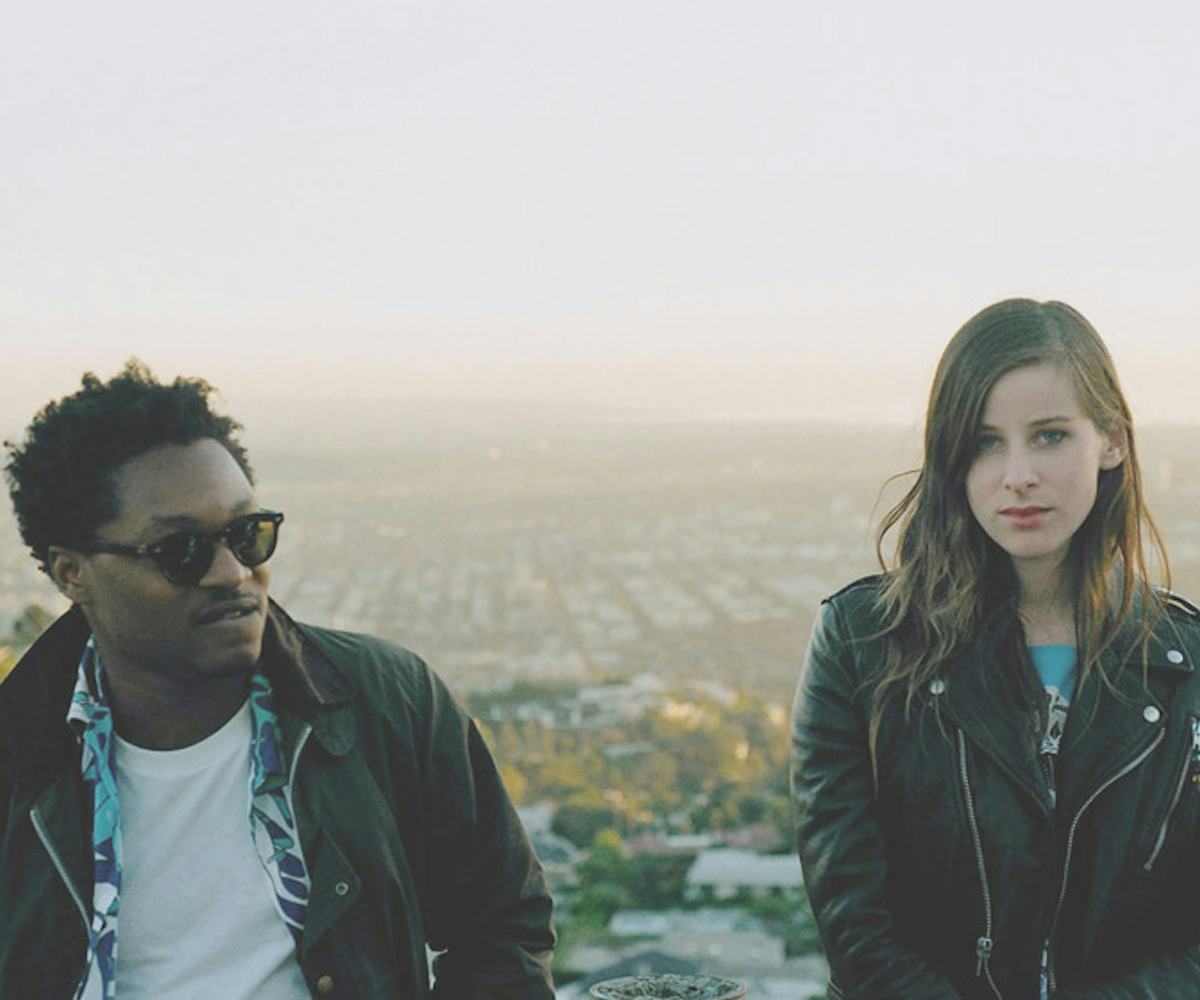 band crush: wardell
talking with the band that's been stuck in our heads all summer.
There are crushworthy bands, and then there are crushworthy bands that suck you up, worn themselves into your eardrums, and just refuse to leave. But wait-- before you get the wrong idea, that's definitely not a bad thing. At least not when it comes to Wardell, the brother-sister duo comprised of Sasha and Theo Spielberg. You might remember them as Brother/Sister (makes sense, right?) from a few years back, but now they've grown up and so has their music. 
"The whole band thing came about really naturally," Sasha explained over the phone last week."We were both in other bands at the time, and Theo was like, 'Hey, want to help me write this song?' So we wrote 'Opossom' and showed our parents and they loved it. After that we put it on Facebook for our friends, and that was that." Stocked with lilting "ooohs" and a hum-along guitar melody, the track (which we first fell in love with way back in the spring) is pure, sweet, nostalgia at its absolute best. "'Opossom' came about right as I was graduating from college, so I had that whole nostalgia thing going on," Theo said. "We wanted to use the same chord progression so that it felt familiar but also to escape that recycled feeling." Drawing influence from the twosome's polar opposites musical taste--Theo grew up loving Nirvana and The Clash, whereas Sasha was all about the Spice Girls and Britney Spears--Wardell has a indie pop backbone with a breezy West Coast vibe. 
They've recently dropped a new single, the dreamy "Call It What You Want," and are currently penning their album for release next year. But first, they've got some, ahem, serious soul searching to do. "Oh my gosh, I don't know what movie we would soundtrack!" Sasha told us when asked. It's a natural question, given the twosome's relaxed cinematic sonic vibe and family film history (their father is Steven Spielberg). "Hm...Eternal Sunshine of the Spotless Mind? No wait, 50 Shades of Gray! Kidding. Although that would be amazing."