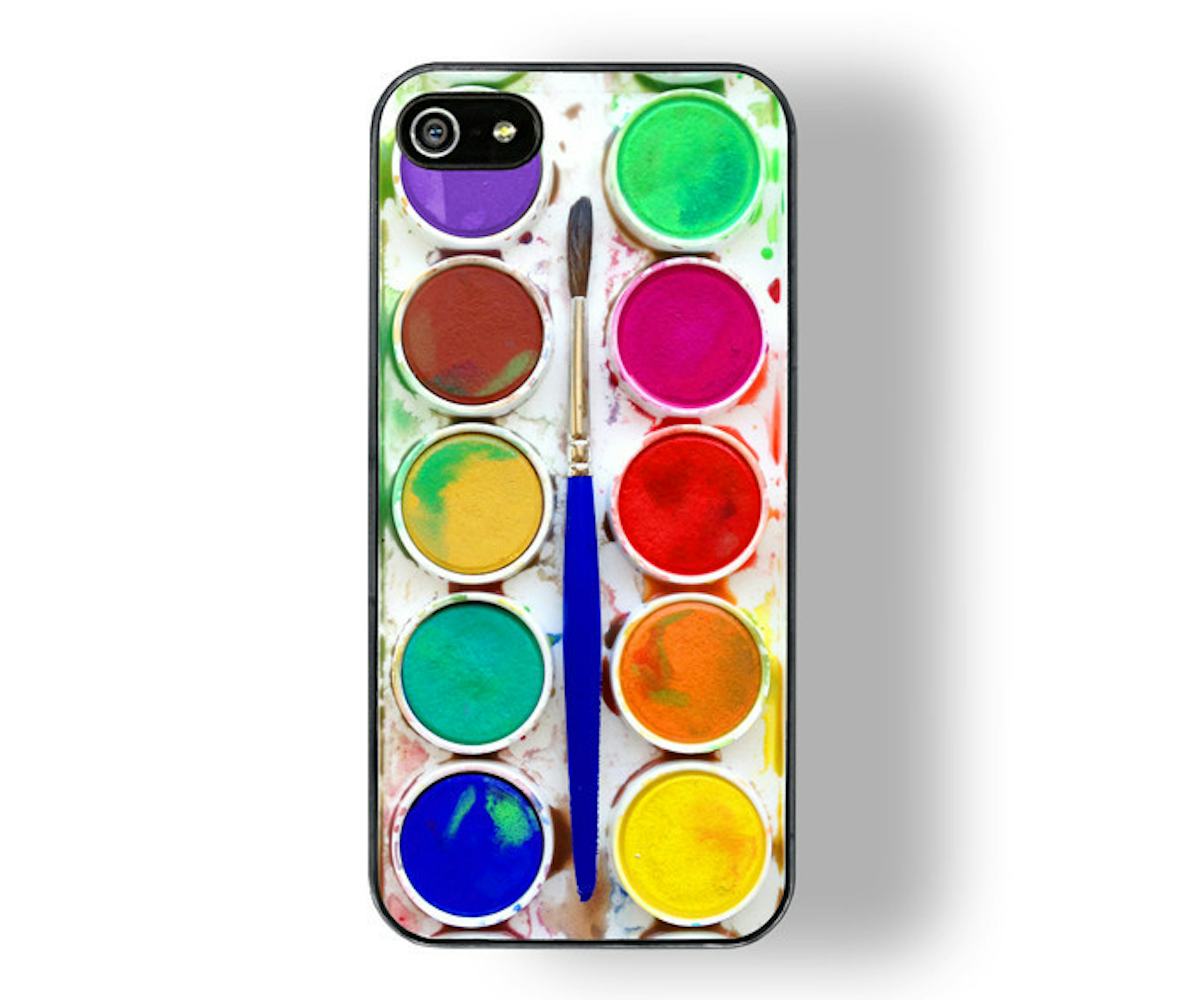 editor's pick: case closed
get a little art inspiration just by checking your phone.
My ever-crafty dog ate my iPhone case a few weeks ago--don't ask how he managed to remove it without harming the phone itself--and I've been on the hunt for the perfect replacement ever since.
Granted, I'm a few models behind the 5/5S that this cute cover from Zero Gravity is designed for, but it reminds me of my favorite childhood activity: I used to watercolor the shit out of everything! Just the sight of that tiny paintbrush gets my creative juices flowing; i.e., it might finally be time to upgrade. 
Paw's off, pup! (Though you can get your own right here.)