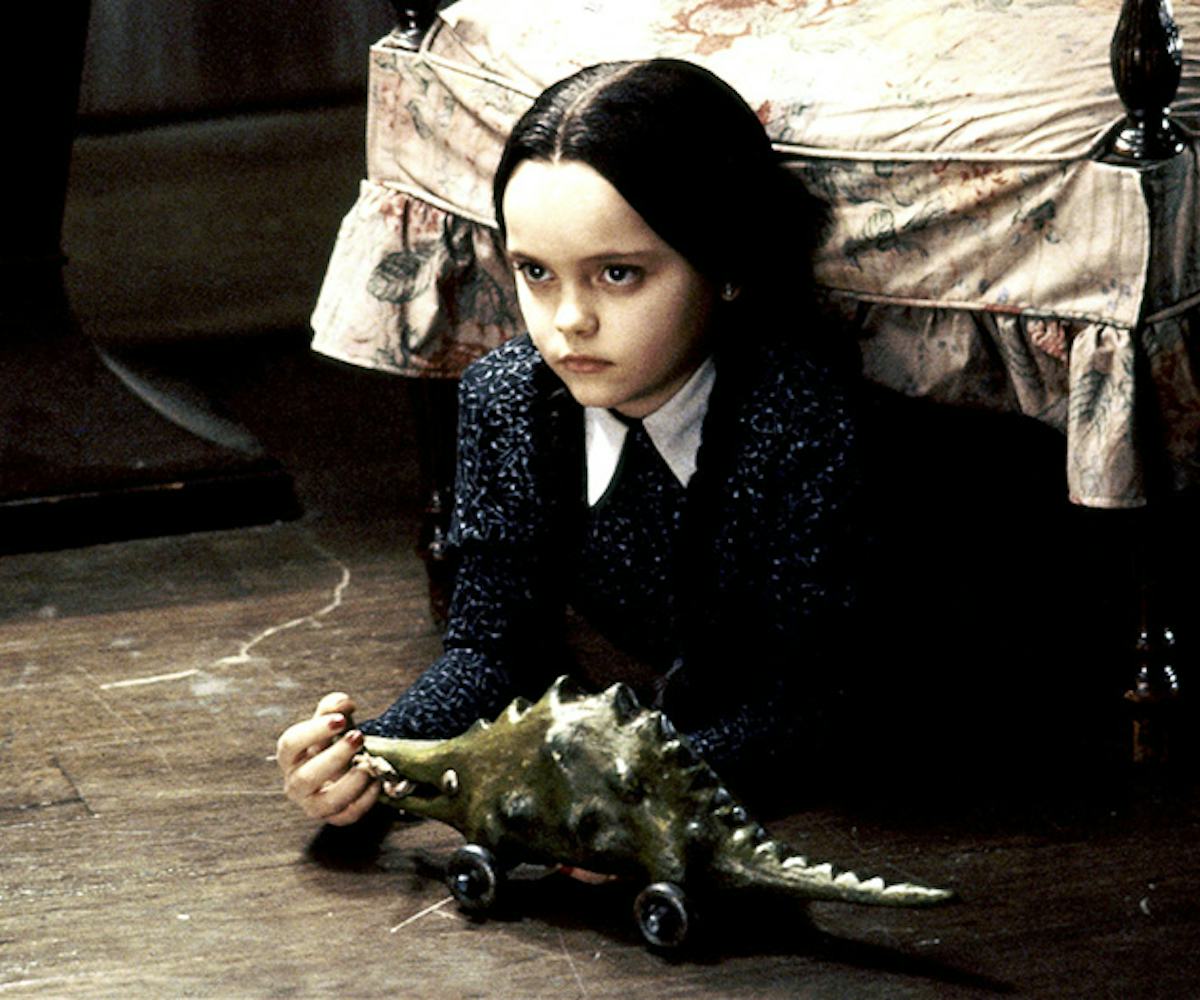 Photo courtesy of Paramount Pictures.
The Best Life Advice From Wednesday Addams
"I'll stop wearing black when they invent a darker color"
Wednesday Addams is the Daria to our gothic souls. Her apathy and wisdom are unparalleled, yet morbidly underrated. Who knew that within the tiny Addams were morals and values well beyond her years—musings that would resonate with us decades after first watching The Addams Family movie? She made the outcasts cool, the darkness light, and said all the things we wished we could've said to our elders. Plus, girl loved herself some black dresses. 
It's hard to imagine life without her in it. Because of her, we've learned to grow into more aware adults. We seek to understand the full story, but not get hung up on the fluff surrounding it. The truth is often uglier than anything, and Wednesday helped make it a little better. There's something beautifully poetic about knowing everything is bleak and fleeting, no? Wednesday might not admit that, but she'd at least, acknowledge it with a quick side-eye or slight expression tweak.
Ahead, eight more pieces of life advice from the realest girl we (sort of—she's fictional, after all) know.
Always dress to depress. You never know when one of your haters may meet an untimely demise (metaphorically speaking).
It's important to know what's in your food. False advertising is everywhere.
Codependency is never cute. It's wonderful to be appreciated, but we've all got to live our own lives.
Smiling is the worst. Don't do it. Ever.
You're going to have to do things you don't want to in life; make them worth your while.
Boys (or girls!) are fine enough but own your other interests.
Whatever it is you are doing, make sure to do it big.
Always be yourself. And if that self is exceptionally weird, don't fret; it just makes you all the more memorable.