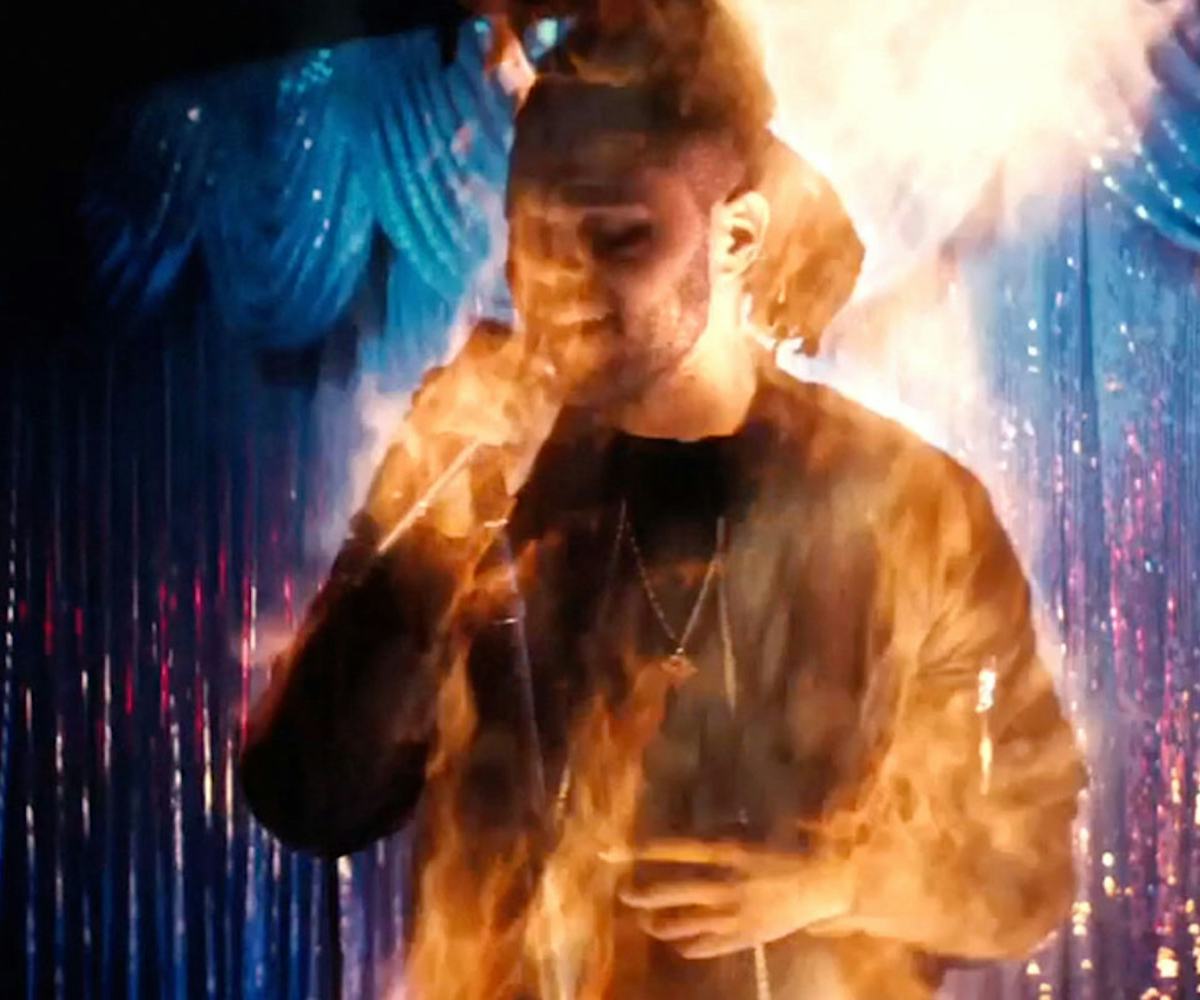 Image Courtesy XO Records
did the weeknd steal the idea for the "i can't feel my face" video?
As we've said before, The Weeknd's "I Can't Feel My Face" is the song of the summer, and the wonderfully creepy video that goes along with it may just be our favorite three-minute movie of the season as well. One director, though, is alleging that the video's creator, Grant Singer, may have stolen the ideas and visual cues which make it such a winner.
Director Mitch Moore took to Instagram yesterday, claiming that parts of "I Can't Feel My Face" bear such a striking resemblance to his unreleased video for a track by Canadian duo Majical Cloudz, that it couldn't be a coincidence.
So about a year ago, I directed a video for Majical Cloudz. Because of creative differences, it never came out. But the production was large, and many feedback emails were sent out with private uploads of the edit. It's come to my attention that some body at the helm of a certain mega popular video must have seen one or more of these unreleased edits. The resemblance is too uncanny. My mind is a mansion of creativity, so this petty theft is nbd to me. BUT I'M STILL CALLING THE POLICE!! 
Strong words. Take a gander at the post below to see what Moore is talking about, and enjoy the Shania Twain backing track while you're at it.
The similarities between these two clips is pretty remarkable, but not categorical proof that Singer—who also directed The Weeknd's "Tell Your Friends" video—copped his ideas from Moore. Just to play devil's advocate, there are a lot of videos out there portraying artists in creepy, luxurious nightclub settings with beautiful people looking on—was Moore copying them with his Majical Cloudz vid? As well, even Moore admits that distribution of his video was limited. Also, we don't see anyone from Majical Cloudz bursting into fire.
Then again, those cuts are pretty dead on and, not for nothing, both The Weeknd and Majical Cloudz are Canadian (please note this Mitch Moore is not the same Mitch Moore who has photographed and directed videos for Mykki Blanco and others).
So far, Majical Cloudz, Grant Singer, and The Weeknd have not responded to Moore on social media or otherwise, meaning the final call on this is, for now, in your hands. What's the verdict?
(Via NME)