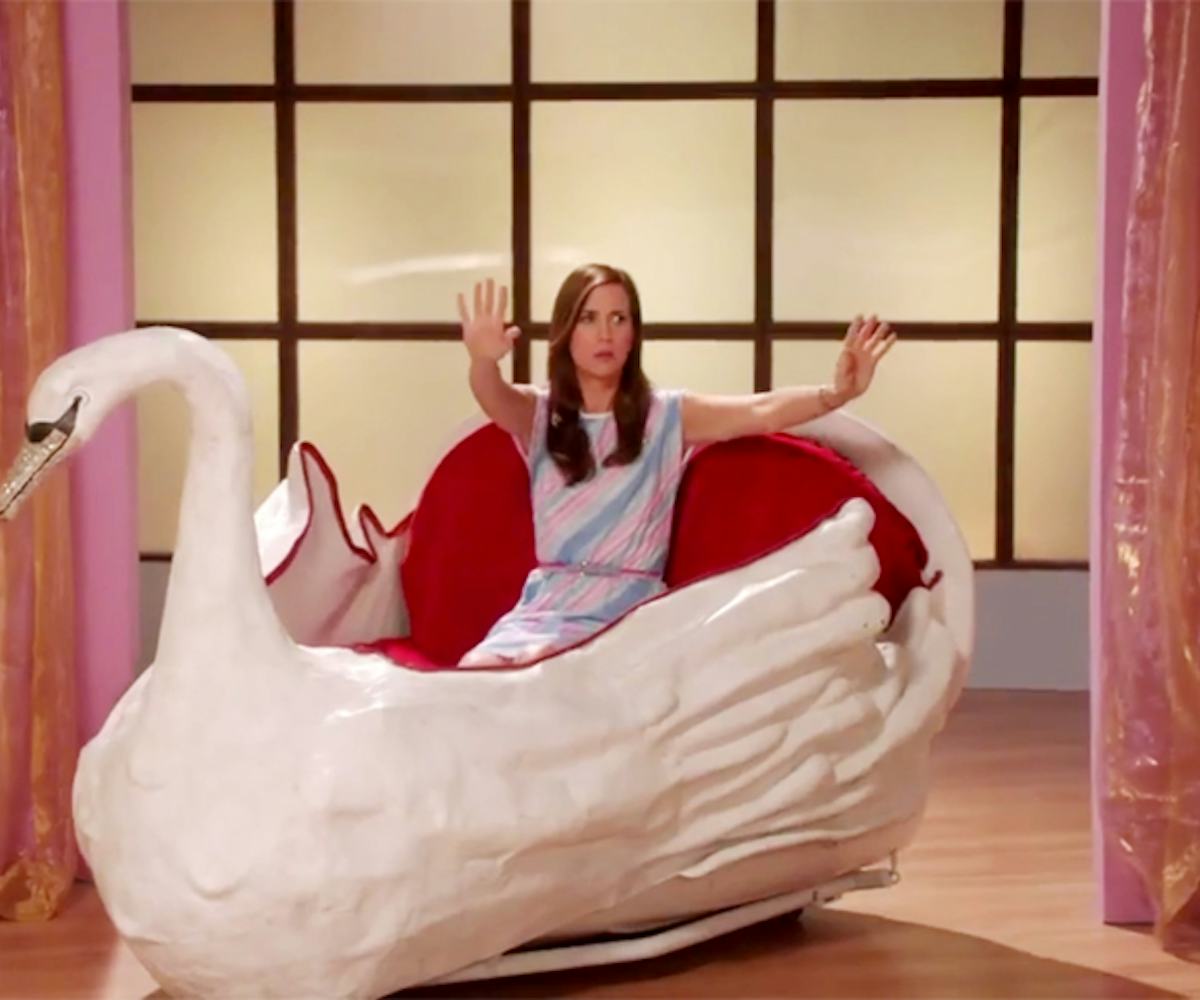 watch the trailer for kristen wiig's new film
Kristen Wiig's character in the new indie flick Welcome To Me is weird, slightly quirky, and aspires to become Oprah. In this comedy/drama, directed by Shira Piven, Wiig stars as an off-beat girl who was diagnosed with borderline personality disorder early in life. She's off her meds and feeling lost, until she wins the lottery and becomes a millionaire.
So, what does she do with the money? What any other Oprah-loving gal would: She starts her very own talk show. For $15 million, all her dreams come true, including the one about being a talk-show host… and the other one about rolling up in a swan boat. Obviously.
The outrageously funny movie has already earned positive reviews from the critics, mostly for Wiig's brilliant performance illustrating her celebrated comedic skills. Hopefully, the trailer will hold us until the movie debuts. Until then, it will be on replay. Check it out, below.