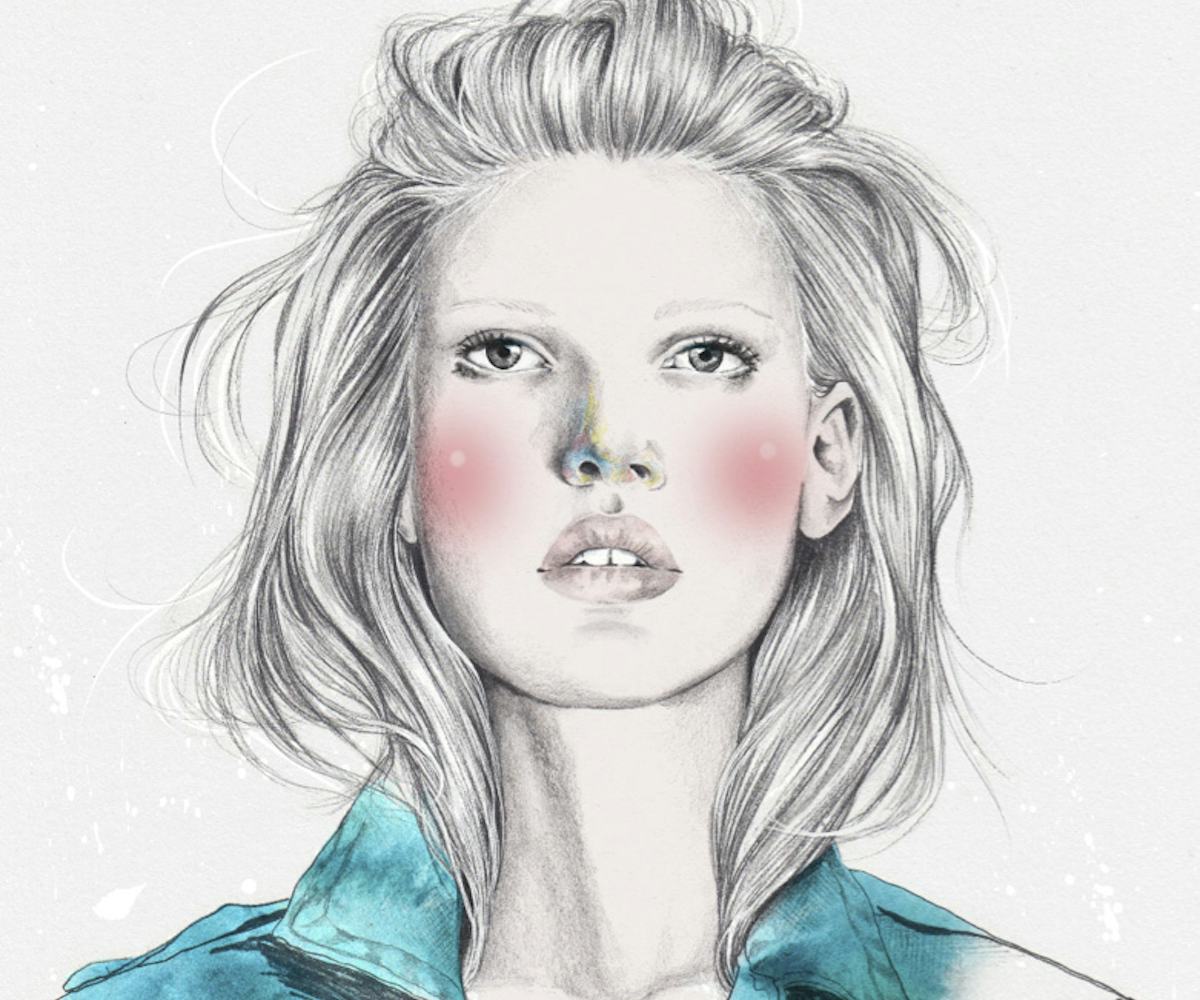 illustration by esra roise
everything you need to know about serums
starting with: what is it, really?
I remember my first trip to a beauty supply store like it was yesterday. Upon entering, I wasn't sure whether to take a scientific approach ("I have a zit, how do I fix it?") or simply cosmetic ("Is it possible to get rid of dark circles?"), so I sort of just dived right in, starting with cleansers. That part was easy, as the sales clerk convinced me gentle and natural is the way to go. But then she mentioned something about a serum. "A what?" I answered. When I asked her what the difference was between a serum and a moisturizer, she replied simply, "A serum preps your pores to absorb the moisturizer deeper into your skin." I was wowed by what I took to be a vast knowledge of ingredients and potions, so I obviously left with more than I'd planned to take home.
Fast-forward to nearly a year later and I still don't know what exactly serums are. So I decided to ask some professionals to help debunk what I consider the Big Bang Theory of skin care. Dr. Macrene Alexiadas-Armenakas, founder of 37 Actives, cleared up my confusion: "Serums are just another vehicle for delivering ingredients. They often provide water soluble actives such as Vitamins C and E and are usually water-based. The fact is, you don't need a serum if you get all your ingredients in in a single step. Otherwise, if you are layering product, then some brands have you buy serums and creams to sell more product to get those ingredients in." It seems brands create products around the planning and development of other products—why create one cream that does it all when they can make more dough by marketing two or three products as a multi-step moisture system? Sounds more fun and beneficial, if you ask me, so that part I get.
Dermatologist Nicole Tardio of Dr. Dina Strachan's Aglow Dermatology, however, begs to differ. "A lot of serums are used to target moisturizing or pore-minimizing, but they're not actually doing that at all. The desire for extra moisture is fine, but serums are not to be thought of as 'preparation' for a moisturizer. If you want something that actually works, you need active ingredients, and serums aren't strong enough to deliver real results." Dr. Tardio went on to tell me that retinoids are actually the way to go. If you're unfamiliar with this potent product, this is what you need to know: Retinols keep your pores in order and penetrate a deeper layer of the skin no over-the-counter product can actually reach. They help our skin slough off dead skin cells at a more normal rate in order to regulate the amount of dirt and oils that clog our pores when we don't even know it. But if this sounds too invasive (like it does for me), both dermatologists suggest sticking with serums that deliver active ingredients such as DNA repair or robust antioxidants.
After deciphering all of these facts, I decided to go back to the drawing board and figure out which serum is right for my combination skin. In the gallery above are some of the best serums around that are not only cost-effective, but also target a multitude of skin concerns. Oh, and if you're just starting to use a serum, think of your skin routine as building from the ground up—light to heavy— meaning, in this order: cleanse, serum, moisturize.
Ole Henriksen, Truth Serum vitamin C collagen booster, $48-$72, available at Sephora.com.
Dr Jart+, Ceramidin Liquid, $39, available at Sephora.com.
Osmia Organics, Luz Facial Brightening Serum, $75, available at Osmia Organics.
Neutrogena, Ageless Intensives Anti-wrinkle Serum, $17, available at Drugstore.com.
Estée Lauder, Enlighten Dark Spot Correcting Night Serum, $62-$92, available at Sephora.com.
Fresh, Rose Hydrating Face Serum, $55, available at Fresh.com.
Dr. Dennis Gross, Active Vitamin D Serum-Oil, $65, available at Sephora.com.