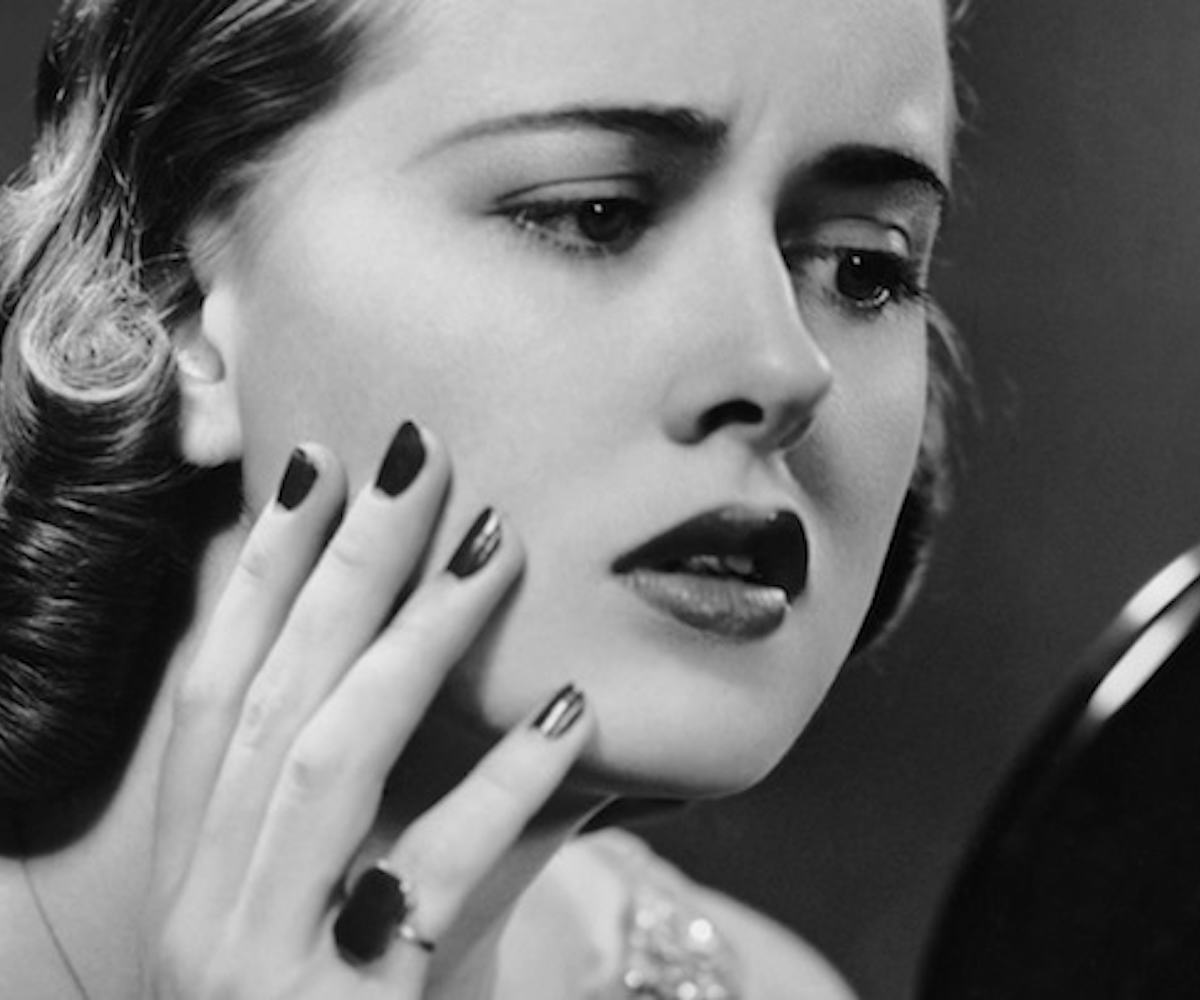 Photo by George Marks/Retrofile/Getty Images
7 Skin Sins That Are Making You Break Out
From our friends at The Zoe Report
Curated by Rachel Zoe and her team of editors and stylists, The Zoe Report is not only your stop for all things fashion and beauty but all-around lifestyle as well. Check out their site for everything from shopping tips to dating advice, to the latest in celebrity news.
We all know the zit-preventing basics like always washing your face at night and never picking at your face. But, often, we're contributing to the congestion and consequential breakouts without even knowing it. Ahead, the seven not-so-obvious bad habits that can trigger acne. 
Accessory overload
Hats, scarves, phones and sunglasses are all covered in sweat, makeup residue and old hair product, making them key culprits of acne. To avoid these pesky pimples, regularly wash your fabric accessories and disinfect your phone, sunglasses and headphones at the end of each day.
Skipping moisturizer
Oftentimes, we blame acne on oily skin, and opt to skip moisturizer to avoid congestion. This is a mistake! Skipping this crucial step does more harm than good because, to combat the dehydrated state, the skin will produce more oil, which leads to more zits.
Dirty brushes
Clarisonic and FOREO cleansing brushes are powerful tools that effectively remove dirt and other impurities, but if you aren't cleaning these tools, they become ineffective and cause breakouts. After each use, clean your brushes thoroughly to avoid further irritation.
Poor sleeping habits
Sleeping on a dirty pillow, your arm or hair can all lead to unexpected zits, as said factors can transfer sweat, oil and other bacteria to your face during the night. If you are noticing consistent pimples on your forehead, temples and cheeks, make sure to wash your pillowcase once a week and cleanse your hair pre-beauty sleep.
Caking on the makeup
What's the first thing we do when our skin is an acne minefield? We reach for concealer, foundation and, of course, setting powder. We want those zits to be as microscopic as possible but layers of makeup—especially powder—cause a cakey layer that amplifies the bacteria and lifespan of the zits. Try to cut down on the amount of setting powder used to eliminate pimple-prone weeks.
Sugary cocktails
We're all for vices, and we definitely aren't telling you to stop brunching with the girls, but if your skin is red, dull and breaking out way more than normal, you may want to examine your brunch beverage of choice. Fruit syrups, tonic water and soda accompany our favorite cocktails and that surplus of sugar is causing your breakouts.
Not washing your face in the morning
Nighttime products and bacteria can settle onto the face, so they need to be washed off, as new zits occur when old makeup mixes and oxidizes with air pollutants.