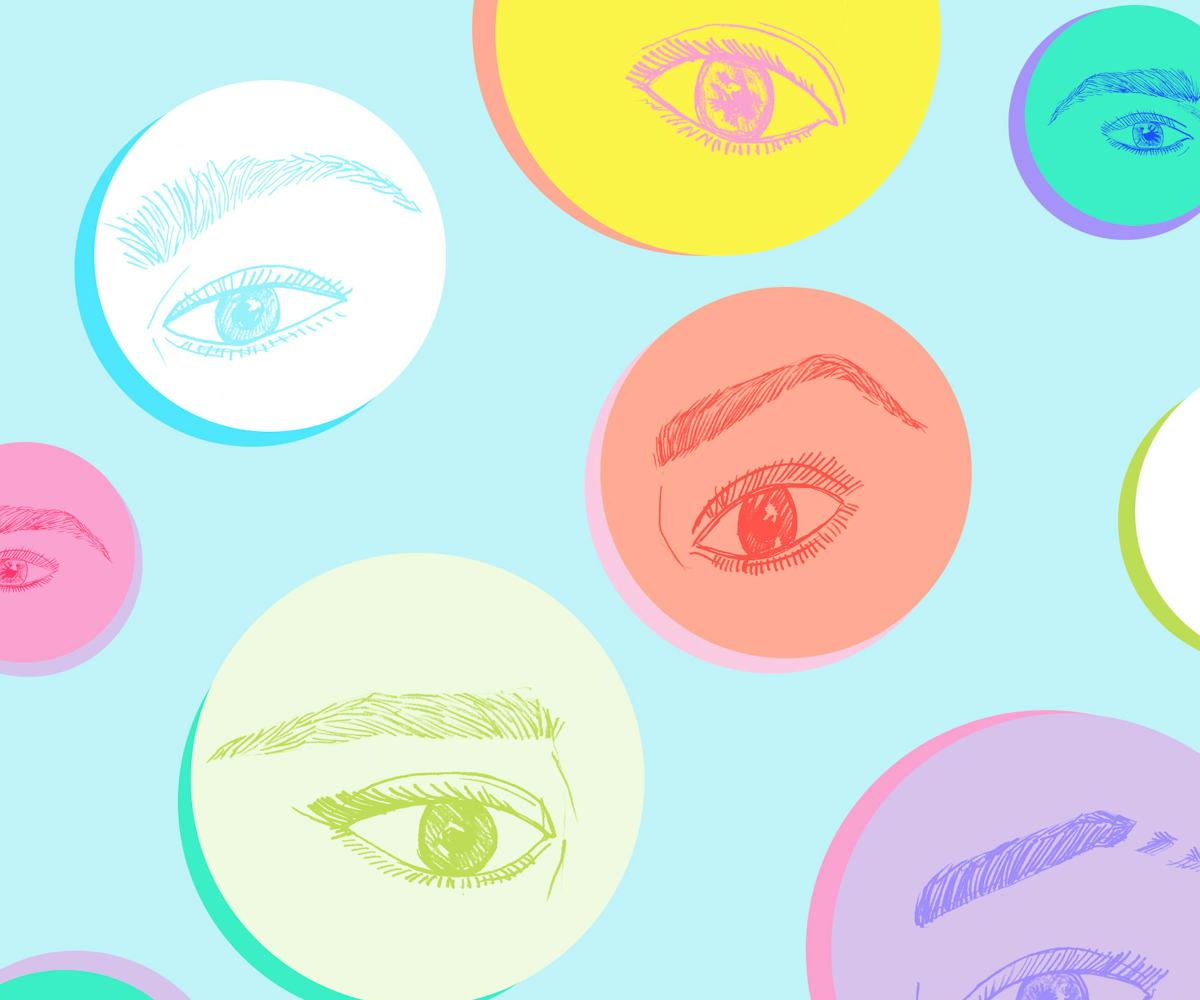 Illustrated by Liz Riccardi
What Your Brow Styling Routine Says About You
It's more telling than you think
A decade ago, brows were tossed to the side; tweezed to oblivion and waxed to their bare bones. But with the coming of Cara Delevingne came a new appreciation of them, and society recalled the Brooke Shields-ignited brow mania it experienced back in the '80s. Suddenly, brows were a thing to be celebrated, cultivated, and grown to their fullest extent. And with this turn comes a bigger insight into the personality of the wearer.
Ahead, find out what your brow grooming routine says about you.
Heavily creative, you often find yourself daydreaming and caught up in imagined fantasies. While some may call you lazy—and, yeah, you can be at times—you have better things to do than pick up a set of tweezers.
You can be a bit of a perfectionist, and are extremely ambitious. From the ages of 16 to 20, you were really into organizing things neatly and posting overhead pictures of them to Tumblr. It was more than a hobby—it was an obsession. While you have refrained from doing so for quite some years now, your home still looks as if it were perfectly curated to be in any interior decor magazine. Honestly, you're nobody if you don't have a color coordinated bookshelf...
Growing up, you always imagined yourself to be otherworldly. In your adulthood, you've taken control of that, experimenting with different off-the-cuff trends and communicating almost solely in intense stares. Why be normal when you can be yourself?
You've never been one to follow trends. When everyone began to step away from their tweezers, you found yourself gravitating toward them. You knew you were taking it too far, but, hell, that was the fun of it all. Now, you look to your childhood icons Britney Spears and J. Lo for beauty inspiration. You were even inspired by Lucille Ball, but only for a short time. When you read her autobiography, Love Lucy, you found out that she once shaved off her eyebrows for a film and they never grew back. You're totally down for extremes, but not that extreme.
As one of the coolest, most confident people in the room, you always end up being the center of attention. You aren't afraid to take risks, and that usually works out in your favor. Besides, you accidentally got hit with a Nair egg on Halloween when you were 10 years old, and you loved the breeze that you felt on your forehead for the few weeks after. 
You have a young energy and are very approachable. You aren't afraid to go with the flow. And even though you take a low-maintenance approach to everything in life, you're never without your favorite brow pomade. After all, you have a look to maintain.