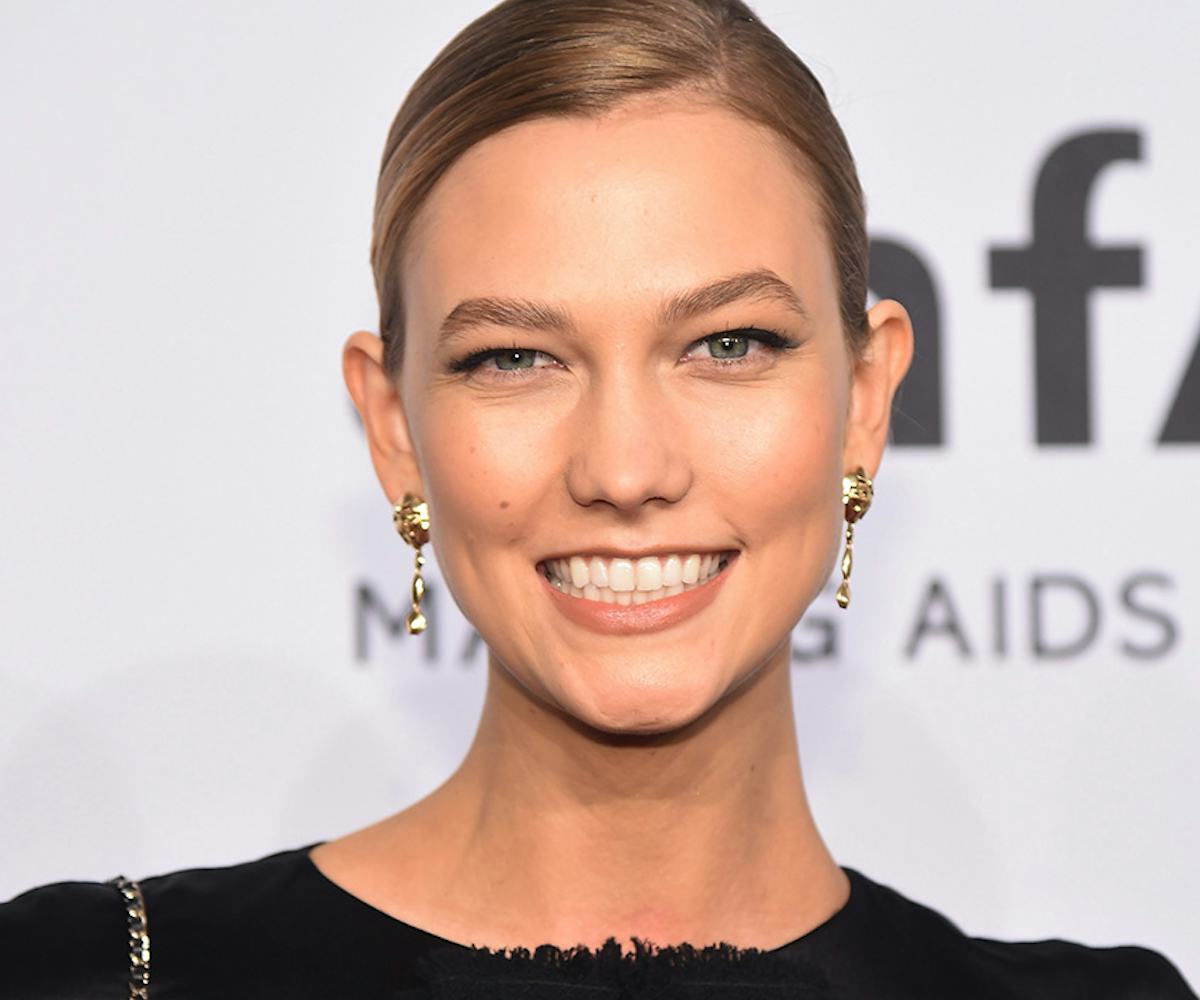 Photo via Michael Loccisano/Getty Images
President Obama Just Gave Karlie Kloss A Shout-Out
Supermodel and super-coder
Alongside being a world-famous supermodel, Karlie Kloss is just an ordinary student. Well, maybe not so ordinary—although the 23-year-old model just began taking classes at NYU this fall, before that she was studying at Manhattan's Flatiron School to learn how to code. And since she'd caught the coding bug, she has been speaking out to encourage girls everywhere to to the same, so much so that she was invited to this year's White House Science Fair.
The Science Fair is an opportunity for students around the country to show off their scientific prowess and to meet the scientists who inspire them. As a guest, Kloss emphasized her dedication to empowering women and girls in the tech field—and she even got a shout-out from President Obama: "We have some guests who are really helping to lift up the importance of science, like—this is not a typical combination—supermodel and super-coder Karlie Kloss is here."
While Kloss attended the Science Fair to encourage young girls to follow their dreams in science, she also had some major geek-out moments herself, like when she got to meet Bill Nye the Science Guy—though really, who wouldn't geek out over Bill Nye?
Though the supermodel is doing an inspiring job of advertising the importance of science, she's also working to make a difference with her upcoming code summer camp for girls ages 13 to 18. Kode with Klossy. "Being able to equip more women and girls with this ability to code really will lead to a lot of innovation and creative solutions," she told Refinery29. "I'm really excited to see the impact it will have." Thanks to Karlie Kloss, we can look forward to a future filled with #girlswhocode.