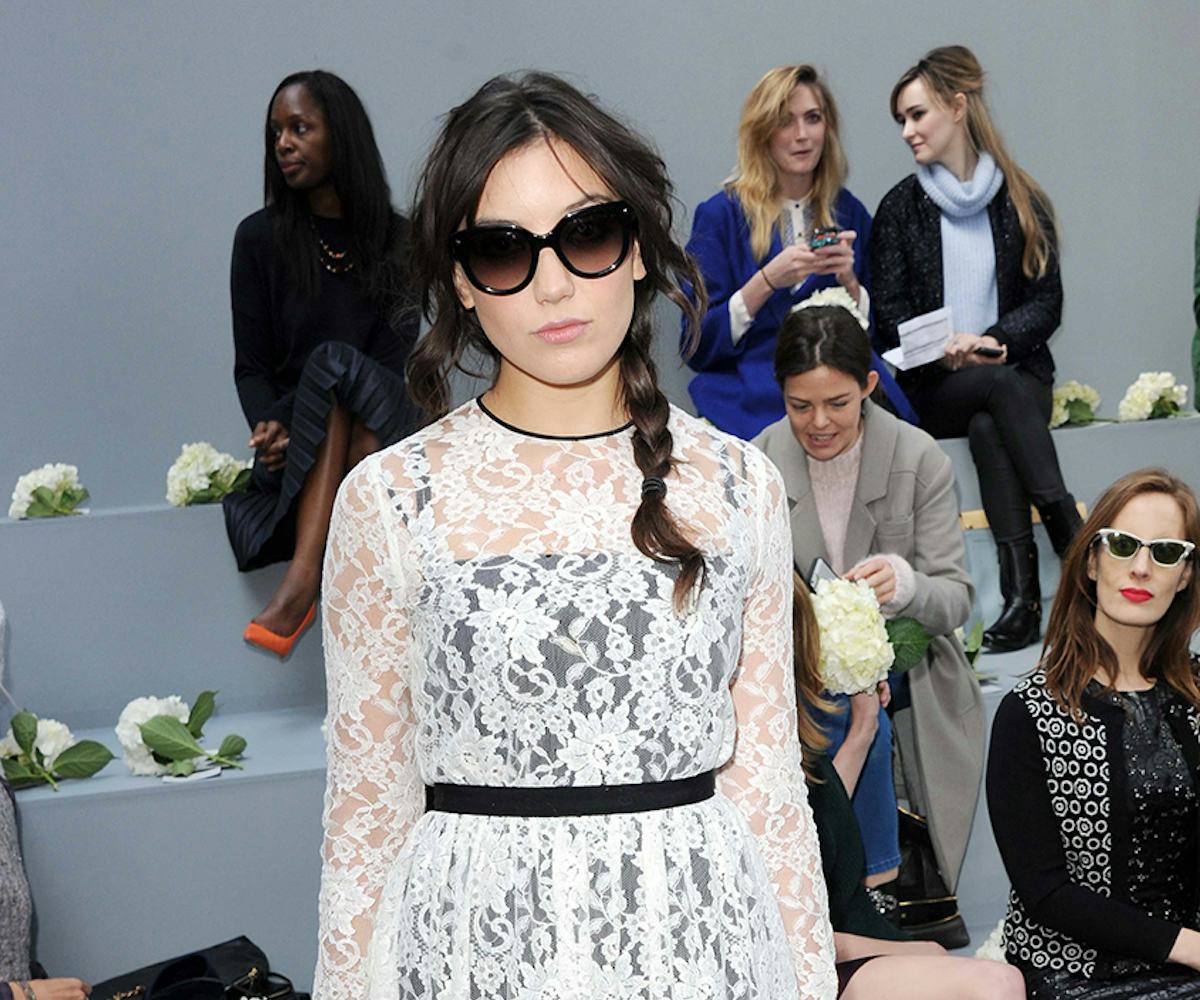 all photos by getty images
editor's pick: amazing lace
why you need to get a white lacy dress asap.
While walking to work this morning through the sort-of-hot, not-really-raining weather in New York, it struck me that thing I need the most in my wardrobe is a white lace dress. (Such serious sartorial quandries are definitely the reason I step into so many puddles/walk into people so often on the street....) Think about it, with a black turtleneck and tight underneath it's a bit of winter salvation and with Keds and tan skin it's the perfect plus one to your summer look. 
To convince you (and myself a little bit more) that a lacy white number is a necessity, I pulled together the best ones ever. So check the inspiration in the slideshow and then get your own here. 
Lily Aldridge
Preen fall '14
Lena Dunham
Mischa Barton
Kate Moss
Kirsten Dunst
Marchesa fall '14
Daisy Lowe