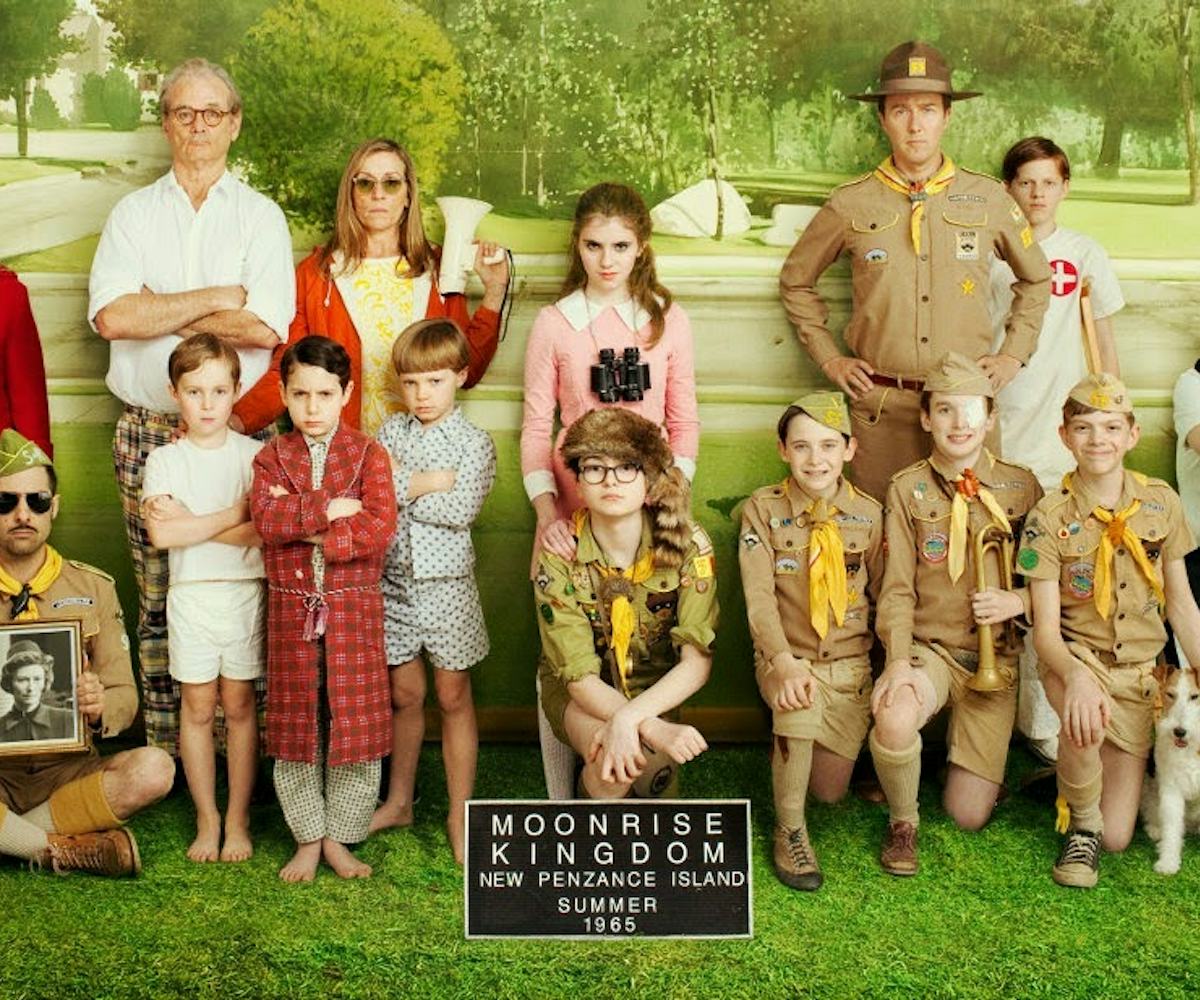 photo courtesy indian paintbrush films
whoopi goldberg calls out wes anderson's lack of diversity 
while pushing the director for a role
While interviewing Adam Scott and Jason Schwartzman for their new movie, The Overnight, on The View yesterday, host Whoopi Goldberg hit the breaks for a sec and put one of our favorite directors on the spot.
As Vulture noted, while talking to Schwartzman, Goldberg addressed the films of his regular collaborator, Wes Anderson. "I noticed there's not a lot of folks of color", she said. True, that, Whoopi. True that.
Supporting turns by Waris, Danny Glover, Rushmore's Sara Tanaka, and The Grand Budapest Hotel's young Tony Revolori notwithstanding, the top lines of all of Anderson's wonderfully twee films are indeed as white as a fine, linen tablecloth in the dining room of a 1890's English gentleman's club. With positive interracial romances being key plot elements in several of his films, we're going to go ahead and say that Anderson is not a wall-to-wall racist. His limited, unimaginative, and ethnically narrow casting, however, is certainly problematic. 
Goldberg had a simple, graceful solution to Anderson's color blindness when she handed a surprised Schwartzman her resume and suggested he pass it on to the director. Frankly, we'd love to see Whoopi pop up in Anderson's next venture into symmetry, even if it wasn't a remedy to his casting problem. Do it, Wes.
By the by, if a millionaire Emmy, Grammy, Oscar, Tony (EGOT) winner has an updated resume, there's really no reason you shouldn't.
(via Vulture)