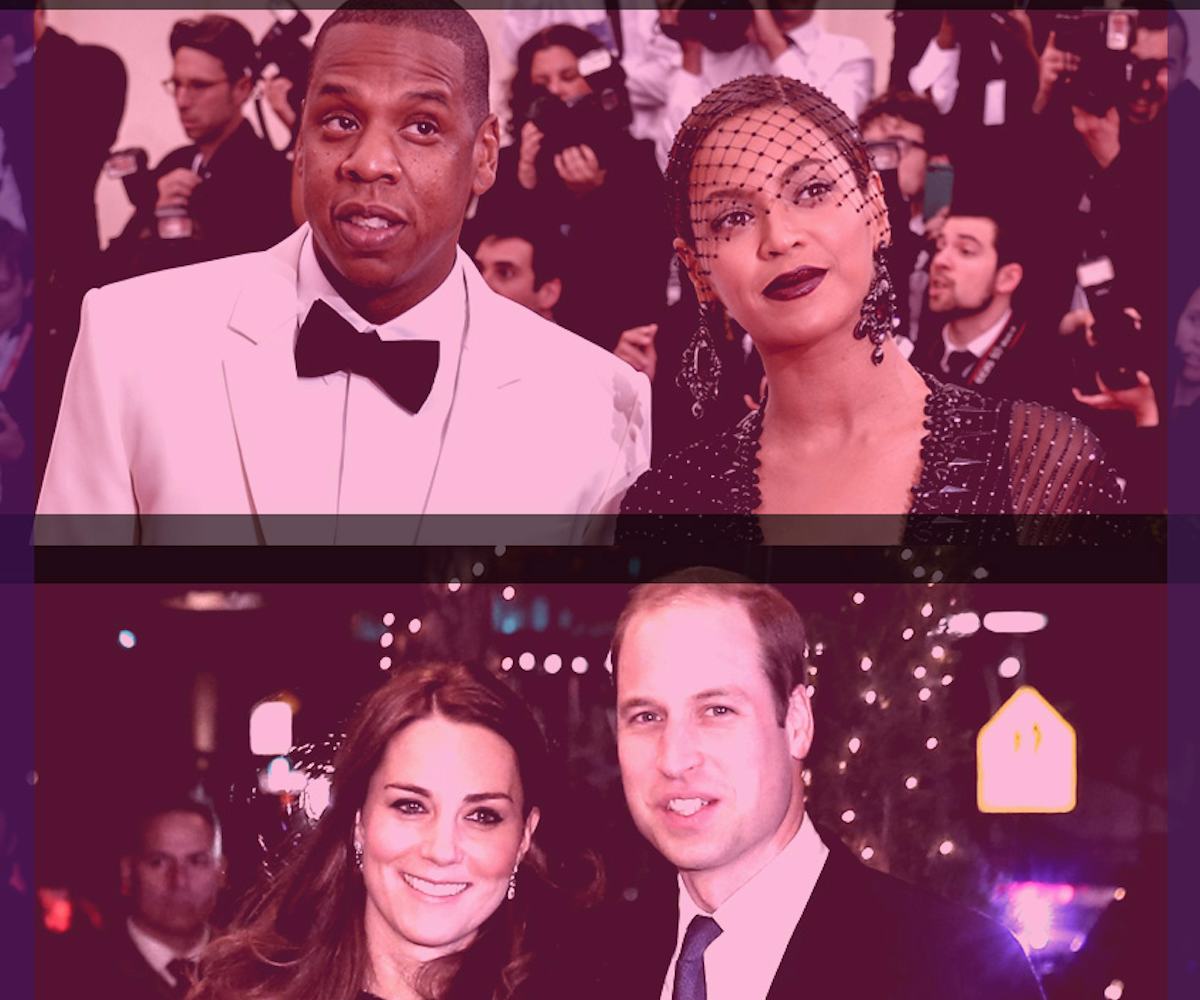 photos via getty images
will and kate hang with jay and bey
a meeting of royal proportions.
If you've decided to go off the grid these past few days (congratulations, we envy you), you might be wondering why everyone is freaking out about British trinkets and waving Union Jacks around. Well, The Dutchess of Cambridge (better known as Kate Middleton) and her husband Prince William have decided to grace this side of the pond with their presence. As part of their visit, they attended last night's Brooklyn Nets vs. Cleveland Cavaliers game. And yes, Jay Z and Beyoncé were there.
The entire first half of the game, Twitter was abuzz: Will Jay and Bey get to meet Will and Kate? What will they say to each other when they do? Aside from the fact that basketball isn't really my thing, why am I not at this game??? Well, the two power couples met in-between quarters during the second half of the game, sending the Internet into complete and utter pandemonium. While we don't know what exactly they spoke about, or which duo was more excited to meet the other, we know one thing for sure: it's probably going to take the Twittersphere a while to get over this.