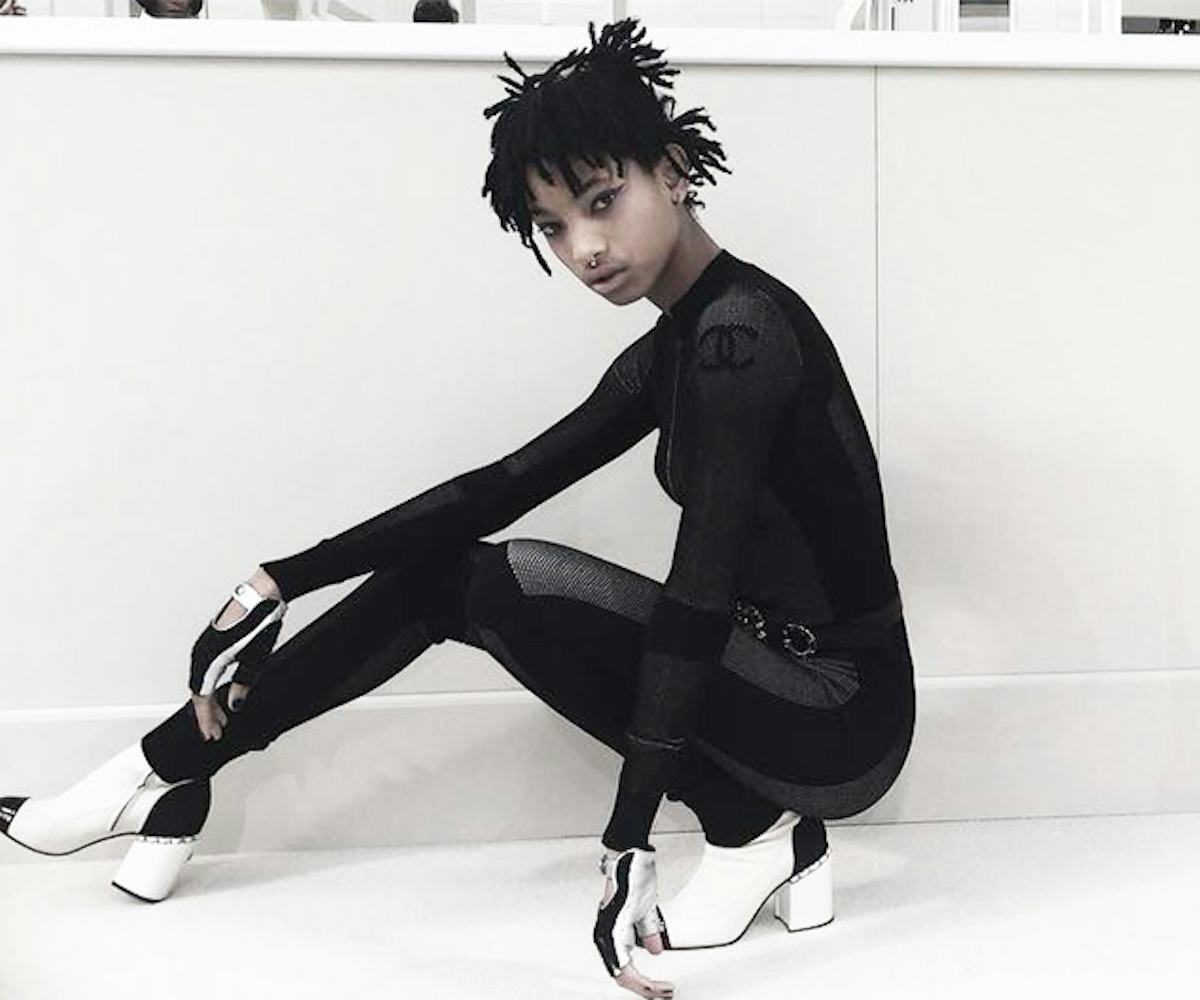 Photo via @gweelos.
Willow Smith Just Became A Cyborg Chanel "Fashion Ninja"
a title fit for the brand's new face
Most 15-year-olds spend their time in middle school, asking their parents for $20 to see a movie, and dancing to whatever the 2016 version of "Get Low" is at school functions nowadays. Willow Smith is not most 15-year-olds though. She is an intergalactic being, a student of the Mystery School, and now the official face of Chanel. Cas-u-al.
The big announcement came during Chanel's Fall/Winter 2016 show in Paris today. It was then blasted across various social channels, including Smith's highly enlightened Instagram account. Speaking to Teen Vogue backstage, Smith said, "I feel like there is so much creativity going on that I want to inject some of my ideas and some of my energy into the brand, because I feel like there's a lot of things that come from youth nowadays that need to be expressed and amplified to the world." Chanel's one way to do that. It's, like, super luxe, but definitely, a way to go about it. Plus, now we have the below space-age, cosmic astronaut Chanel ninja persona to get to know. Nothing's chicer than Chanel spacewear, right? Well, chic is subjective. Anyway, this is Smith's second most recent fashion brand alignment. Last summer she became an ambassador for Marc Jacobs. You know, like, a casual 15-year-old.