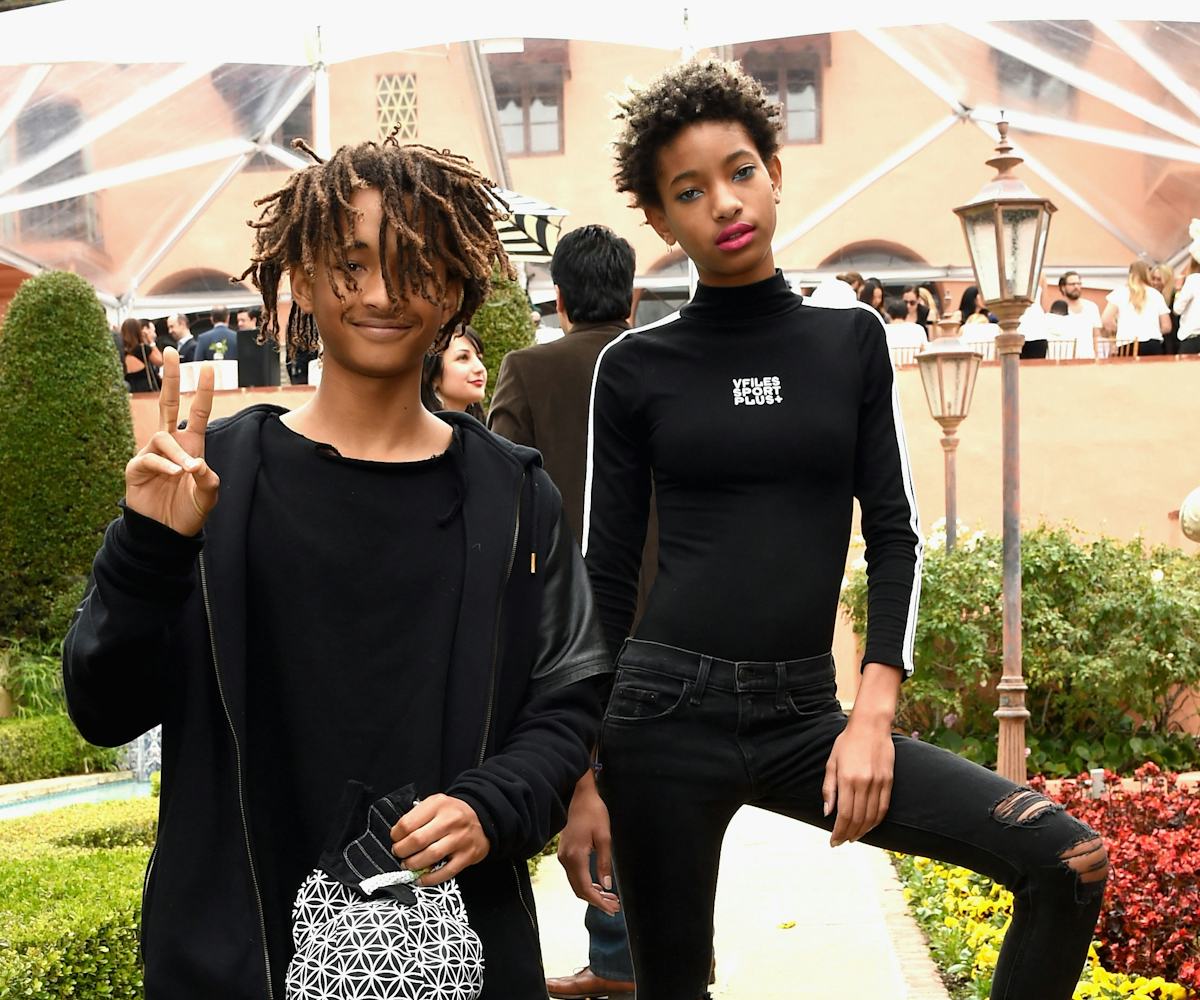 Photo by Larry Busacca/Getty Images
Willow Smith Shows Support For Her Brother's Louis Vuitton Campaign
don't mess with the smith siblings
The moment we found out that Jaden Smith was representing Louis Vuitton's latest women's campaign, we were filled with delight. Of course, there were bound to be some naysayers, because haters gonna hate. But not everyone is going to be on your wavelength when you're one of the coolest teens on the planet. (And when you're a self-proclaimed prophet, you kind of have to expect a few negative reactions.) Willow decided to stand up for her big brother the only way she knows how—through the Internet. In a lengthy Instagram post, the fashionista made some strong points about gender fluidity and freedom of expression. Given that Willow was featured in Marc Jacobs' fall/winter 2015, she definitely knows a thing or two about the criticism that comes along with being the face of a campaign. The IG caption reads as follows:
"Males and females are put into boxes of expectation when we are born. As we grow we start to realize the damages that those expectations cause to our spiritual and emotional understanding of ourselves and life. The more we start to realize that we are all the same and infinitely different at the same time, the more we begin to shed those expectations and live free to continue to uplift the essence of Earth."
Umm, how old is Willow again?! As another great thinker of our time once said, "Listen to the kids, bro."