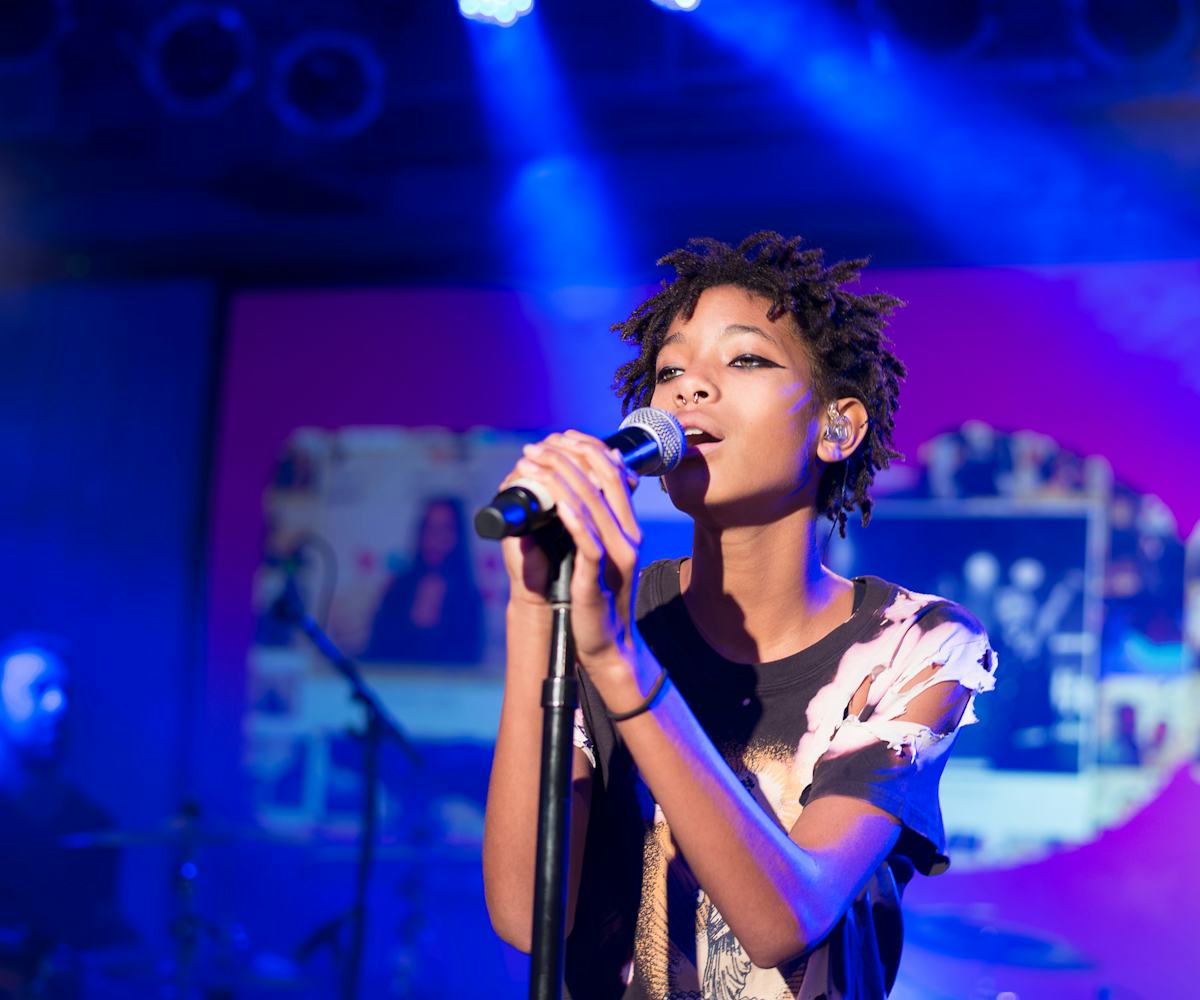 Photo by Dave Kotinsky/Getty Images
Willow Smith Releases A Gorgeous New Post-Election Track
Her vocals will help get you through this Monday
Many of us are trying to cope with the reality of a Trump's America. While some have taken to the streets to protest, others are channeling their frustrations through think pieces and ensuring America still stays intact by donating to organizations that might become under threat. Singer/actor/philosopher/activist Willow Smith has taken to music.
Titled "November 9th," the track, according to Smith, was written on—you guessed it—the day most of us would rather forget. "I wrote this song on the day of the election. Peace and revelations to all!"
Rather than spewing messages of defeat, rage, and disbelief (emotions many of us were feeling post-election), Smith soothes us with messages of encouragement and comfort. "Babygirl I know you're tired/ Don't let the world put out your fire," she sings. "Take my hand and you will see/ Sadness and anger aren't everything."
The track clocks in at under two minutes, but it's nothing short of dynamic. Listen below as Smith lulls us into a more hopeful tomorrow.