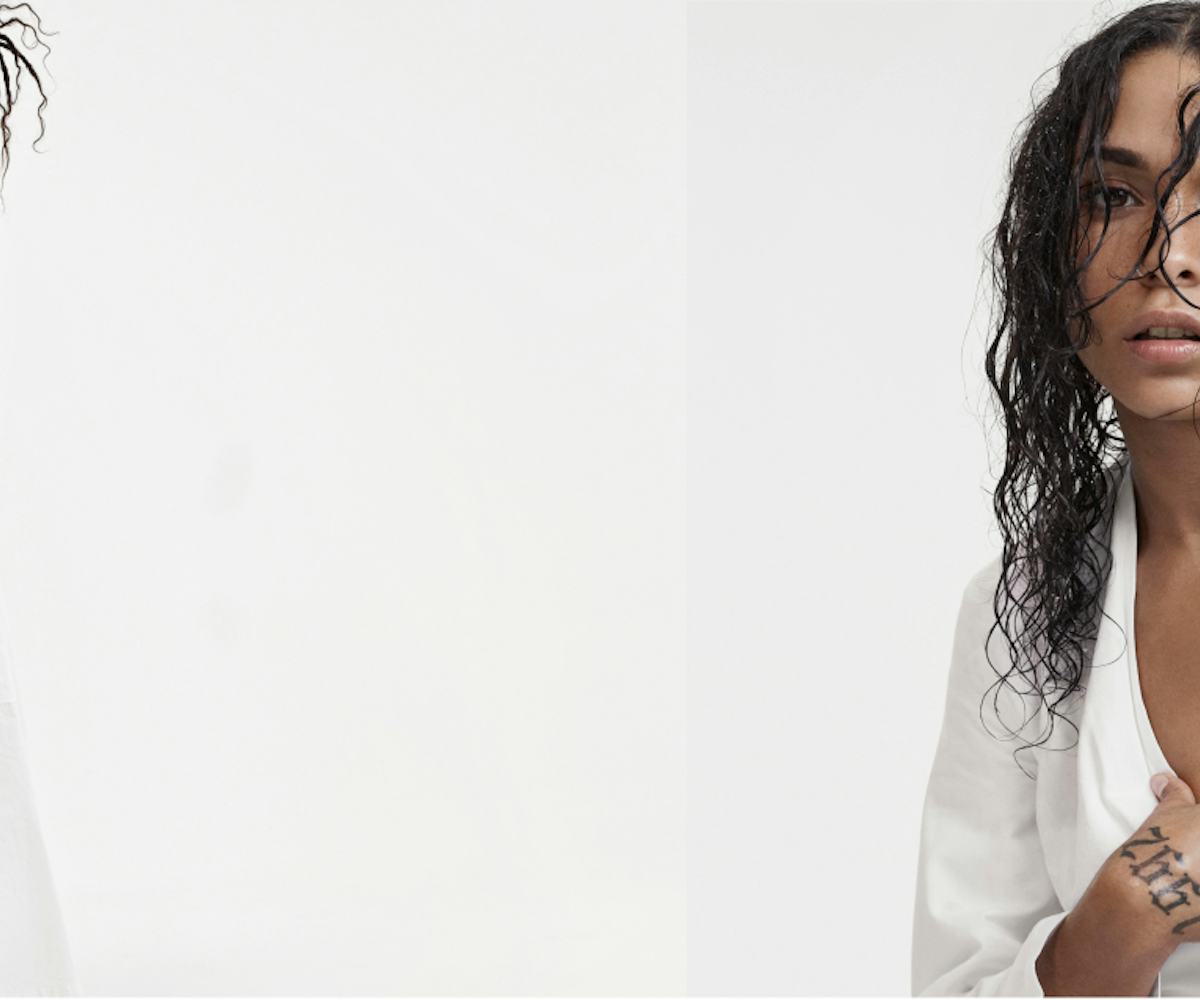 Photos courtesy of Craig McDean
Willow Smith And Princess Nokia Start A Mutiny In New Campaign
The two star in Maison Margiela's new fragrance visuals
Willow Smith and Princess Nokia have been tapped by Maison Margiela to front its newest fragrance campaign. Given that the two are known for subverting genre conventions, it's no surprise that the brand chose them, along with four others, to represent its new perfume called Mutiny.
This is creative director John Galliano's first perfume since joining the house back in 2014. For the campaign, he was inspired by the brand's rebellious roots. "Defying archaic ideas of identity," the fashion house said in a press release, "Mutiny renders in scent the outlook of a new self-expression. It signifies a riot against conformity and heralds a subverted view on norms where rules are broken and roles mutate."
"I think this generation is a little more defiant," Smith said in a statement. "We're willing to endure pain in order to do what we love. Femininity, it's like water: I can break rock, I'm that strong, but I can move with harmony. We want something more and something spiritual, even. Create the rules, then break them." 
Nokia also shared her thoughts on the campaign: 
I never do what I'm told unless I want to be told what to do. My magnitude is uncanny, darling. I'm one of a kind. I don't want to be a chick that's like, "I'm not into labels." Labels exist. Like anything in this world, there's good and bad things. I'm a proud feminist because I genuinely care about the safety, protection, and equal rights of women globally. Women are strong, powerful creatures. Rebellion comes from within.
Smith and Nokia are joined by models Molly Bair, Teddy Quinlivan, and Hanna Gaby Odiele and actressSasha Lane in the Fabien Baron-directed visuals.
"Mutiny echoes the re-appropriation of normative codes inherent to Maison Margiela," the house added:
Tuberose, traditionally associated with a strong sense of femininity, is reduced to its powerful core: flower leather, the multi-faceted essence of tuberose. The transformation is ecstatic, erotic and complex. A multi-faceted femininity freed from gender roles. An authentic sense of self. An aroma of unconscious glamour.
View the campaign video, below.