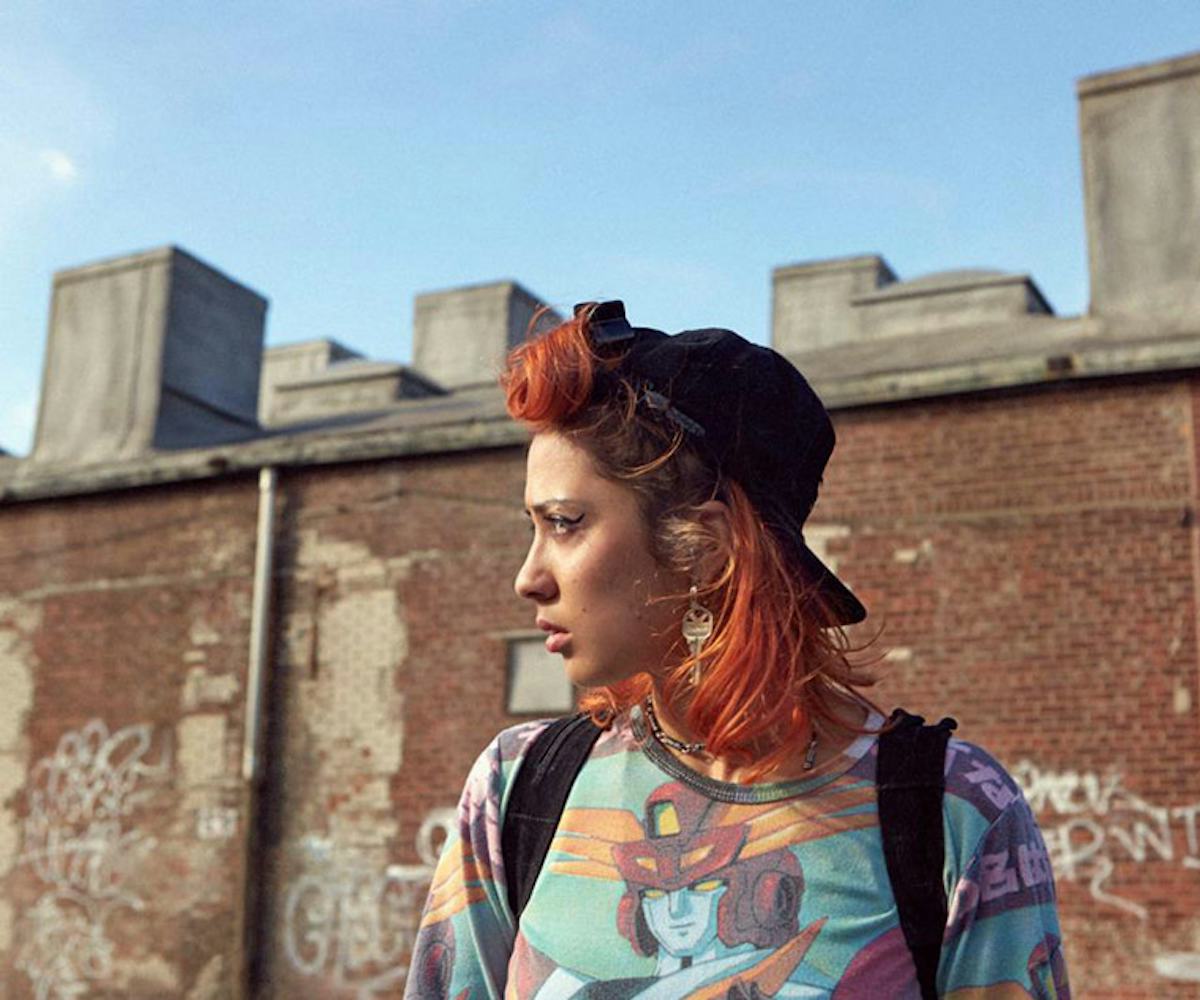 photo by hannah scott-stevenson
win this: tickets to full moon fest
plus, stream an exclusive playlist curated by chela!
Even though you might not live in New York (where the rad Full Moon Fest is happening on August 8 at Governors Island), you can still get a taste of the awesome lineup with a specially curated playlist by musician Chela! The electro indie pop lady (who's performing at the Fest) is hooking you up with her favorite songs, all inspired by dancing under the full moon. And if you happen to live in NYC, make sure you enter to win tickets at the end of the playlist (we will be choosing a winner on August 4th, so enter now!).
"When I imagine dancing under the full moon light I want to dance in circles and side-to-side. New York scares me, it disorients me and makes me feel so small, but I enjoy that feeling of being lost. These songs are a good soundtrack for that." - Chela
"Haircut (Nick Zinner Remix)" - Rainbow Chan
This is one of my new favourite tunes to DJ. Nick Zinner twirls magic around Rainbow's endearing vocals.
The sweet girl's new single is a slow jam for solid swaying to and fro on the subway.
"Can't Do Without You" - Caribou
I reckon people are falling back in love with each other to this song in the warm summertime night. Blergh!
Reeled me in with the harp. This song evoked a searching emotion for me. Maybe during Full Moon Fest I'll be looking for my drummer Justin, he loves to get lost on the party train.
Le1f so SXC, sometimes you need to get down.
"The D.E.N.T.U.R.E Clencher" - Butcher Blades
This song makes me feel the same way that Andrew W.K made me feel when I was 17. It's so majestic and powerful, makes me wanna punch the air so hard and feel good about myself.
"If I Could Change Your Mind (Delorean Remix)" - Haim
I'm looking forward to playing with Delorean at Full Moon Fest. Here they are remixing one of my favorite girl bands, Haim.