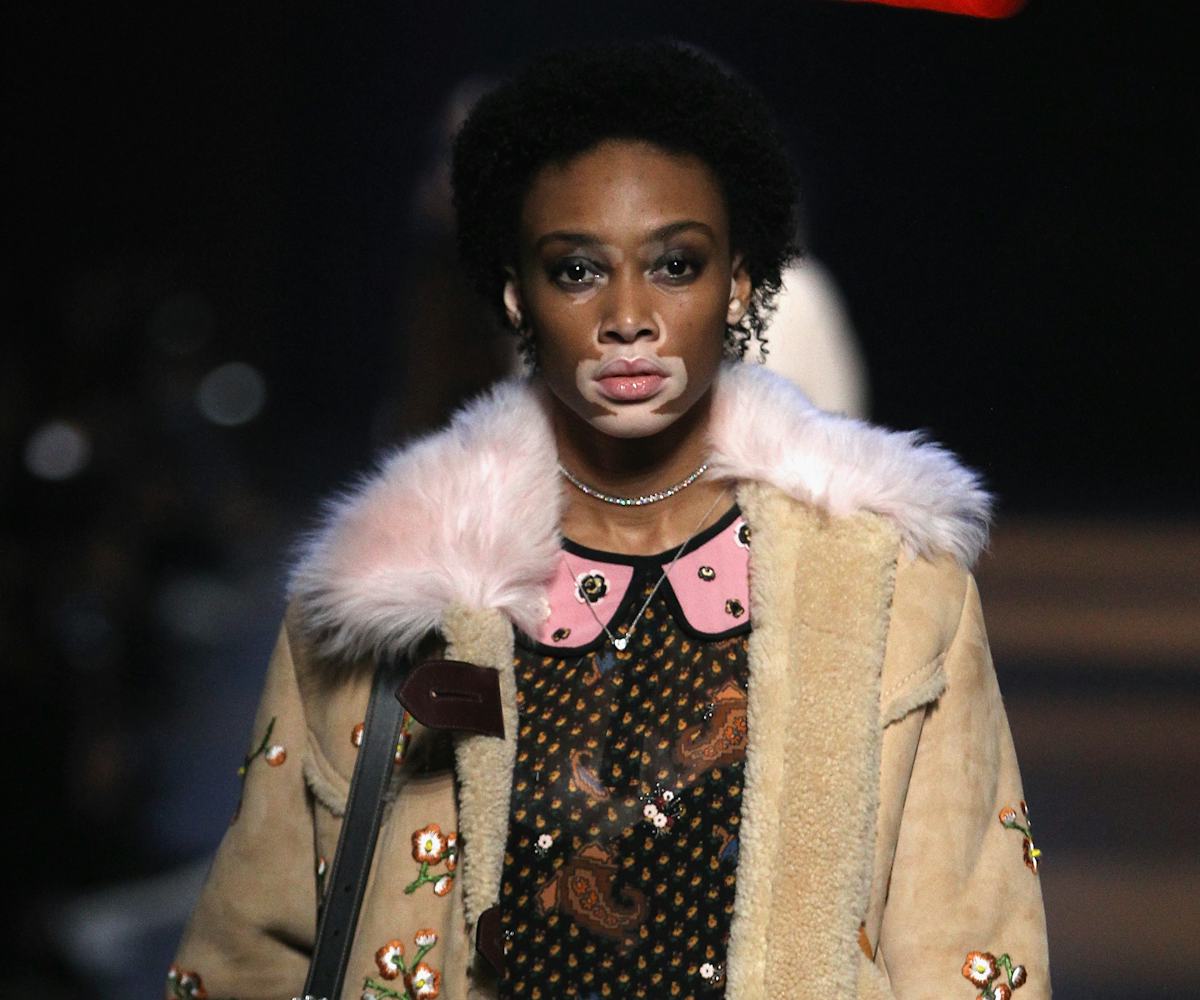 PHoto By Thomas Concordia/Getty Images.
Winnie Harlow's Natural Hair Made Its First Runway Appearance
Hopefully, it's the first of many
Model Winnie Harlow is giving her weaves a break. The 22-year-old, who has the skin condition vitiligo, got her start on America's Next Top Model and has walked many runways since. In almost all of her appearances, Harlow typically rocks long, sometimes curled, sometimes gray hair. But lately, she's diverted from the straight and narrow track.
Just last week, she showed off her natural hair in two back-to-back selfie shots on Instagram. "To all the women in the world: Embrace your beauty, love yourself," she captioned one of the shots. "Do not expect or rely on others to call you pretty if you do not know it nor believe it. You do not need to be told, just take a glance in the mirror (But if you'd like reassurance to get started, you are beautiful!)."
Last night, her natural curls made their first runway appearance. The model walked during Coach's 75th Anniversary Pre-Fall show with her adorable TWA in tow. Of course, Harlow has free reign to wear her hair however she damn well pleases, but the more exposure natural hair gets, the more accepted it will become.
More and more models are embracing their God-given texture, but it's only recently become a phenomenon in the industry—mostly due to the inability of hairstylists to work with natural hair, and the stigma surrounding it. Harlow opened up about her own curl struggles a couple of months back. In a throwback picture, which shows Harlow with her hair up in a poof, the caption reads, "Before heat damage circa 2013 when I wanted to be a natural hair guru on YT lol…& then started modeling and got my hair straightened to its death." 
We're glad her curls are back on the road to recovery. We're here for healthy hair and embracing your best beauty, regardless of texture.