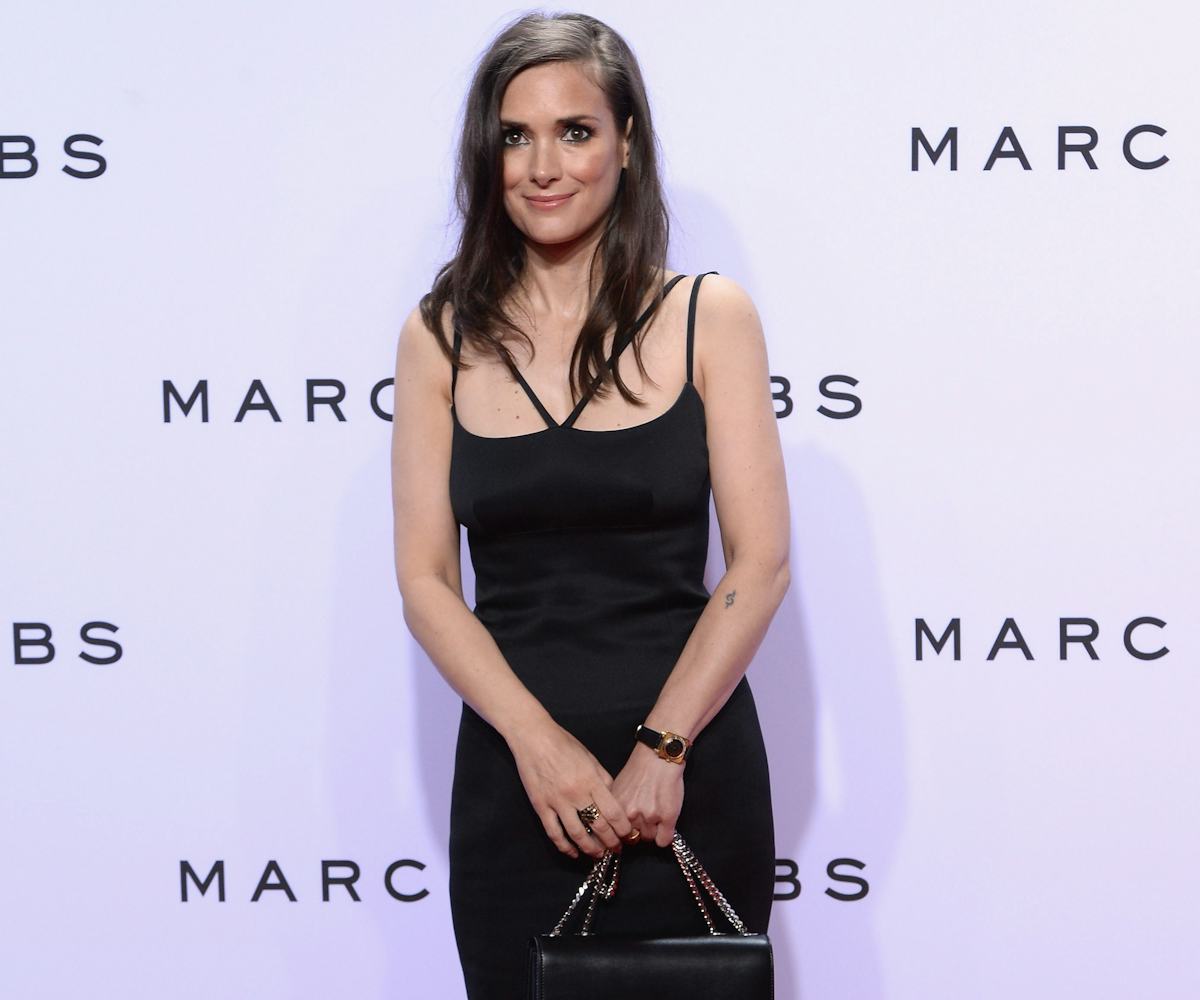 Photo by Slaven Vlasic/Getty Images
Winona Ryder Is The New Face of Marc Jacobs Beauty
If you've been wondering what ultimate '80s/'90s icon Winona Ryder has been up to after all this time, now you can rest easy because she has gracefully returned to us. The actress has been revealed as the dazzling new face of Marc Jacobs Beauty. The designer made the official announcement on his Instagram account, where he also posted some throwback photos of him and Ryder together in 2005 and 2011. In an interview with Allure, Ryder described her relationship with Jacobs and the experience of working on the campaign. She also admitted that she is "terrible" at applying makeup on herself and she doesn't view herself as a beauty icon.
"Honestly, it's not healthy to spend a lot of time considering anything like that. Again, not to sound totally clichéd, because I know this has been said far more eloquently by other people, but I do really believe that it comes from the inside," Ryder said. "Of course there are beautiful models to look at, but I do feel like it comes from something else, it's an inner thing. I don't know, when I started out acting I really was not—and I'm not trying to be self-deprecating—I was not considered a beauty. I was the opposite of what was going on in film. In the '80s, it was all about blonds and a very different look. The first five things I did, I was cast as what was literally described in the script as 'the ugly duckling.'"
We only have the one photo from the upcoming campaign so far, but Ryder looks absolutely glamorous. We can't wait to see all of the advertisements that follow into the new year. Winona, forever.