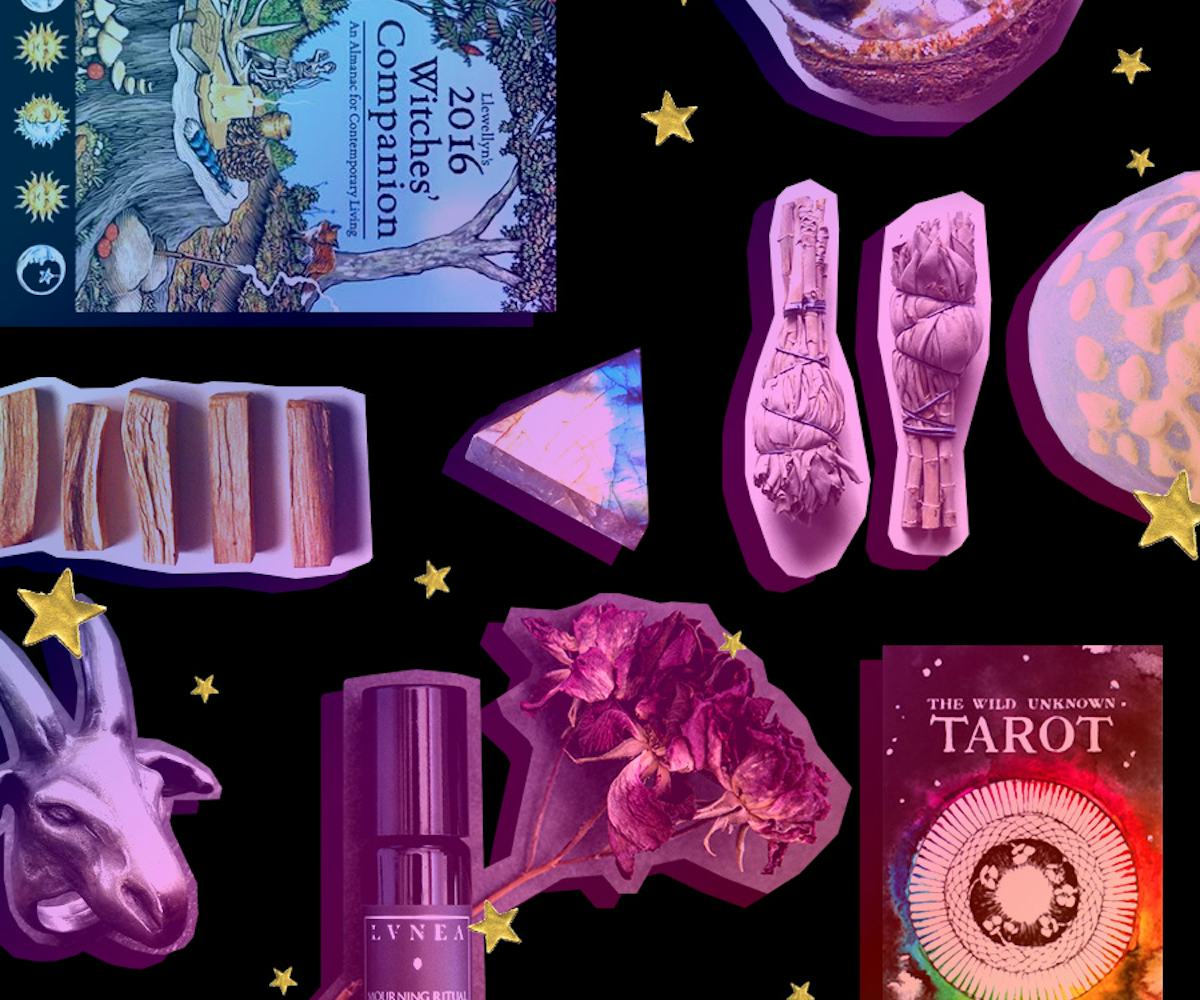 13 Spellbinding Gifts For The Baddest Witch In Your Life
bewitched by the yuletide spirit
Hark, the winter solstice approaches! Groan. The days are shorter, darker, and frankly, filled with a level of gloom beyond anything we remember from last year's grapple with S.A.D. But, 'lo—before the advent of light-therapy desk lamps and eating the fuck out of our feelings, the bleakest days of the year were mitigated by the mirth and joy of the Yule season, or the winter solstice. The most sunless, cut-to-the-bone day of the year drew folks together to gather indoors, celebrating the warmth and community of hearth and home with domestic creature comforts and the exchange of small gifts (sound familiar?) to raise spirits until the promise of brighter, warmer spring days.
Since it's time to show gratitude for the people you're nearest and dearest to who've supported you all year, we've rounded up our 13 favorite gifts for the witch or warlock in your life. Whether they're your full-fledged coven BFF, Stevie Nicks-obsessed mom, or a goddess-worshipping domestic goddess, from bringing nature closer to wearing your spirituality on your sleeve, we've got all the magically-inclined goods for your favorite witch this holiday season.
Palo Santo, Sage, and Abalone Shell Smudge Set, $34.95, view at CrystalGrids on Etsy.
Llewellyn's 2016 Witches' Companion: An Almanac for Contemporary Living, $9.59, available at most bookstores' occult section and at Llewellyn.com.
Framed 2016 Moon Calendar, $65, view at Rendij on Etsy.
The Wild Unknown Tarot Deck: Second Edition (2015), $40, view at The Wild Unknown.
Drawing Down the Moon: Witches, Druids, Goddess-Worshippers, and Other Pagans in America Today by Margot Adler, $16.05, available at your local bookstore's occult section or at Amazon.com.
LUSH, Guardian of the Forest Bath Bomb, $7.50, view at LUSH.
Triple-Moon Laptop Decal,$3.17, view at CutOutArts on Etsy.
Customizable Rustic Metal Indoor Herb Garden Kit, $35, view at Urban Farmer.
Prosperity Spell Kit, $12, view at SpiritusMundiShop on Etsy.
The Small Beast, The Scapegoat Ring, $300, view at The Small Beast.
Practical Magic and The Witches of Eastwick Double-Feature Blu Ray, $13.50, view at Amazon.com.
Labradorite Pyramids, $8.88, view at ZenWithGems on Etsy.
LVNEA, Mourning Ritual All-Natural Botanical Perfume Oil, $37, view at LVNEA.