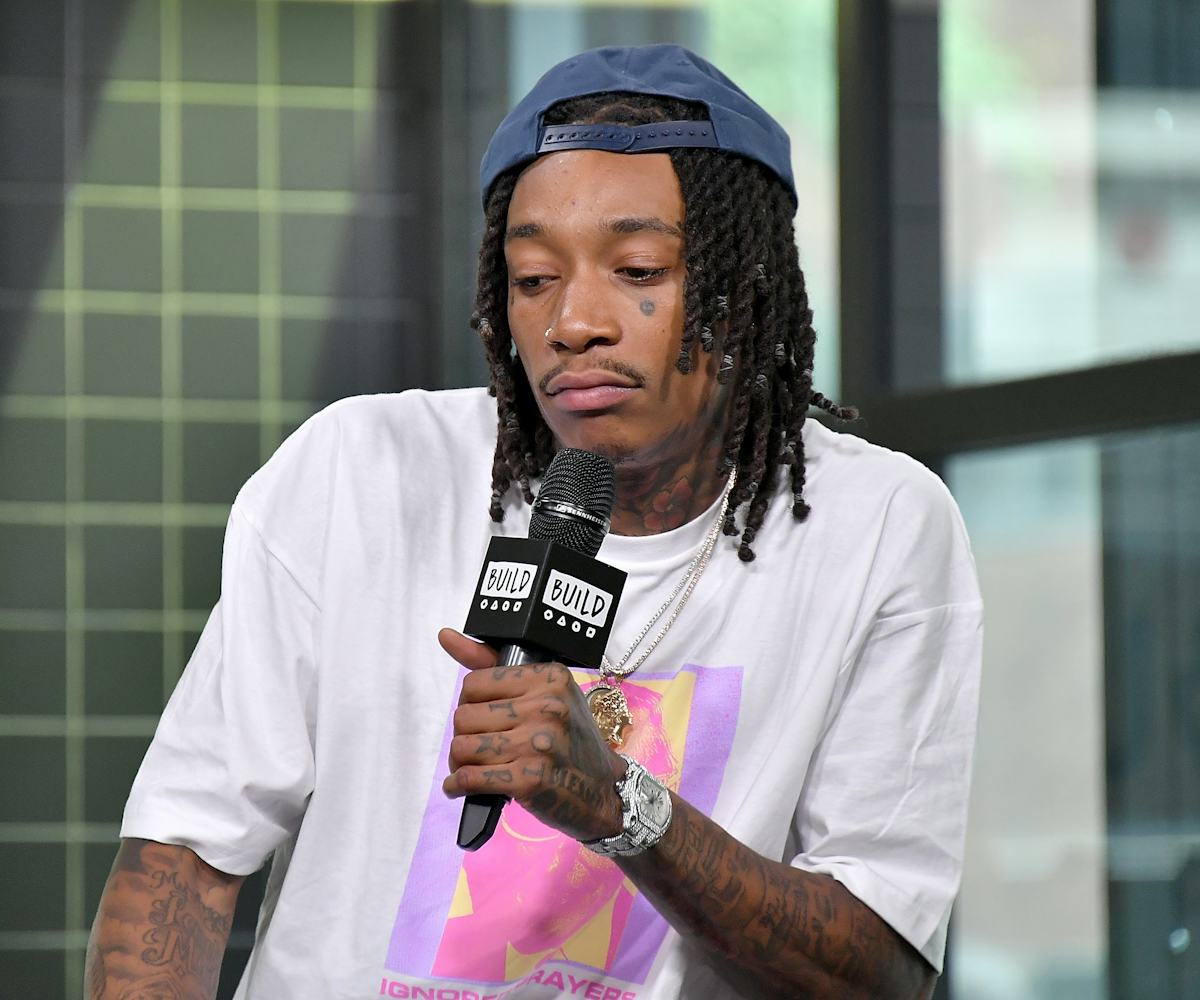 Photo by Michael Loccisano/Getty Images
Wiz Khalifa's Masculinity Is So Fragile
He has some tips for how men should eat bananas
The new dumbest thing we've ever heard comes from rapper Wiz Khalifa, who has a strict guideline for straight men who want to eat bananas. In an interview with Charlamagne tha God on his radio show "The Breakfast Club," he advised against biting directly into bananas. According to his incredibly sound beliefs, those who partake the "wrong way" (i.e. eating directly from the peel) are "suspect." Of what, we can only guess.
How might guys go about ensuring that no one thinks they're any less of a big, strong man? Khalifa, quite the expert on manliness, suggests breaking the fruit in half or even into pieces to sidestep any misguided judgment. Thankfully, this only applies to men while they're in public—because you'd never want to give off the wrong impression to complete strangers. "I'm just trying to help you out, bro," he told Charlamage tha God. "If you're in public, just break it into pieces."
Later on in the interview, he warns girls to watch out for men who "don't be eatin' a banana the right way," insinuating that it is somehow indicative of their sexuality. This idea that it's wrong to eat a phallic-shaped food if you're a man suggests some (maybe internalized) homophobia, and is a direct product of a lot of toxic masculinity.
Guess this means that all women who eat bananas directly from the peel are straight, so queer women: take note. If this news has you seriously reevaluating your fruit intake, try this simple tip from comedian Chelsea Peretti.