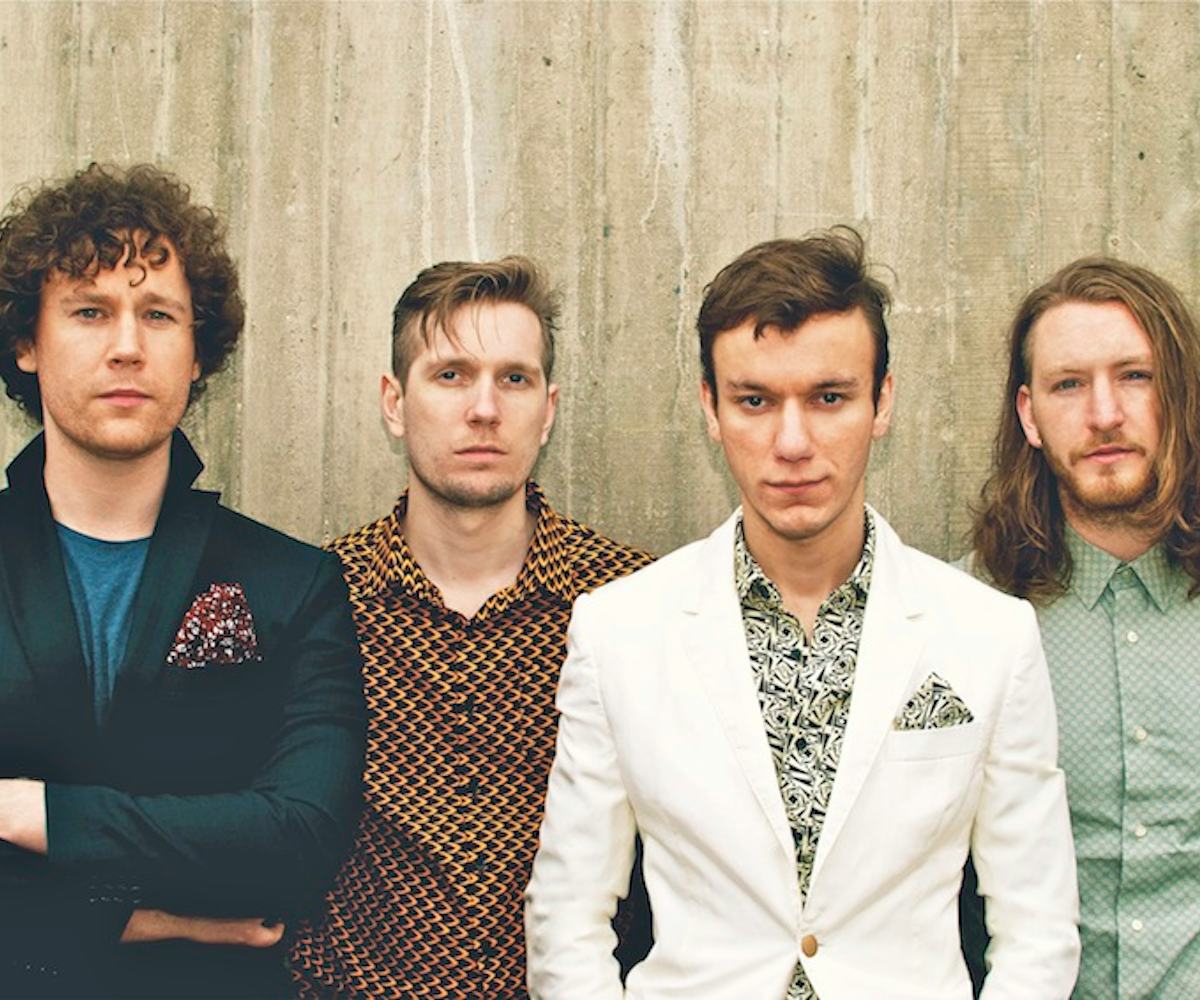 album premiere: wolf gang
bigger band, bigger sound, one epic new ep.
About three years after he first crossed our radar with sparkly pop anthems like "Pieces of You" and "Lions In Cages," Wolf Gang is back! Except instead of acting as the solo outfit for Max McElligott, the British singer and songwriter has morphed his project into a four-piece....and we can hear the difference on the band's new EP. 
Sticking with their signature dreamy, high-flying synth-infused vibes, Black River (out next Tuesday)has all the stuff about the Wolf Gang we already know and love--but now it's topped with a massive new sound of epic proportions. Not exaggerating when we say every track on the EP is sing-along worthy (and trust us, you'll be humming before you know it), the title number "Black River" and thumping jam "Last Bayou" really boast soundtrack status. It might be early to call, but who says that has to stop us from putting McElligott and co. into the running for song of the summer?! 
You can catch them live on tour with Bastille here, but start memorizing the words in our exclusive EP premiere below!