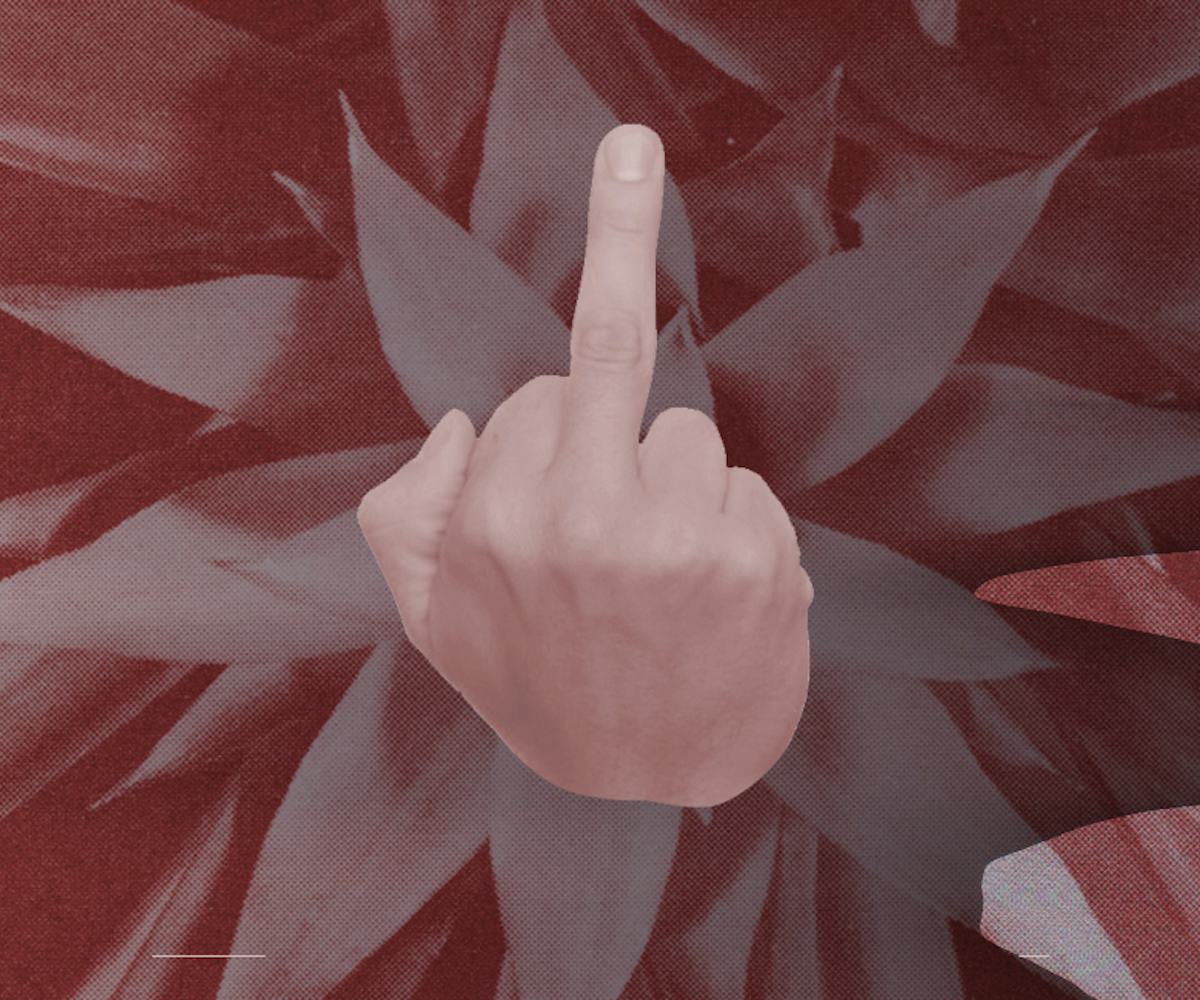 Illustration by Sarah Lutkenhaus
The Woman Who Gave Trump's Motorcade The Middle Finger Is Running For Office
Remember that photo of a biker flipping off Donald Trump's motorcade that went viral? The woman atop the bike, Juli Briskman, is now running for office.
Briskman told the Washington Post that in the 2019 election, she will be challenging Republican Suzanne M. Volpe, a representative for the Algonkian District on the Loudoun County Board of Supervisors. Although the county has regularly voted Democrat at state and federal level, Republicans currently outnumber Democrats six to three on the board and have represented the county in Congress for four decades. "We have a right to peacefully protest and criticize and express dissent toward our government," she told the Post. "I've gotten some feedback that folks say you should respect the president. Even if you don't like what they're doing, you shouldn't show this sort of disdain. And I simply disagree, and I think the Constitution grants me that privilege."
Back when this all had initially happened, Briskman's employer Akima, a government contractor, informed her that they'd be "separating" from her. In an interview with the Huffington Post, she explained, "Basically, you cannot have 'lewd' or 'obscene' things in your social media. So they were calling flipping him off 'obscene.'" The firing, Briskman added, was actually the inspiration behind her running for office. 
Register to vote here, now.