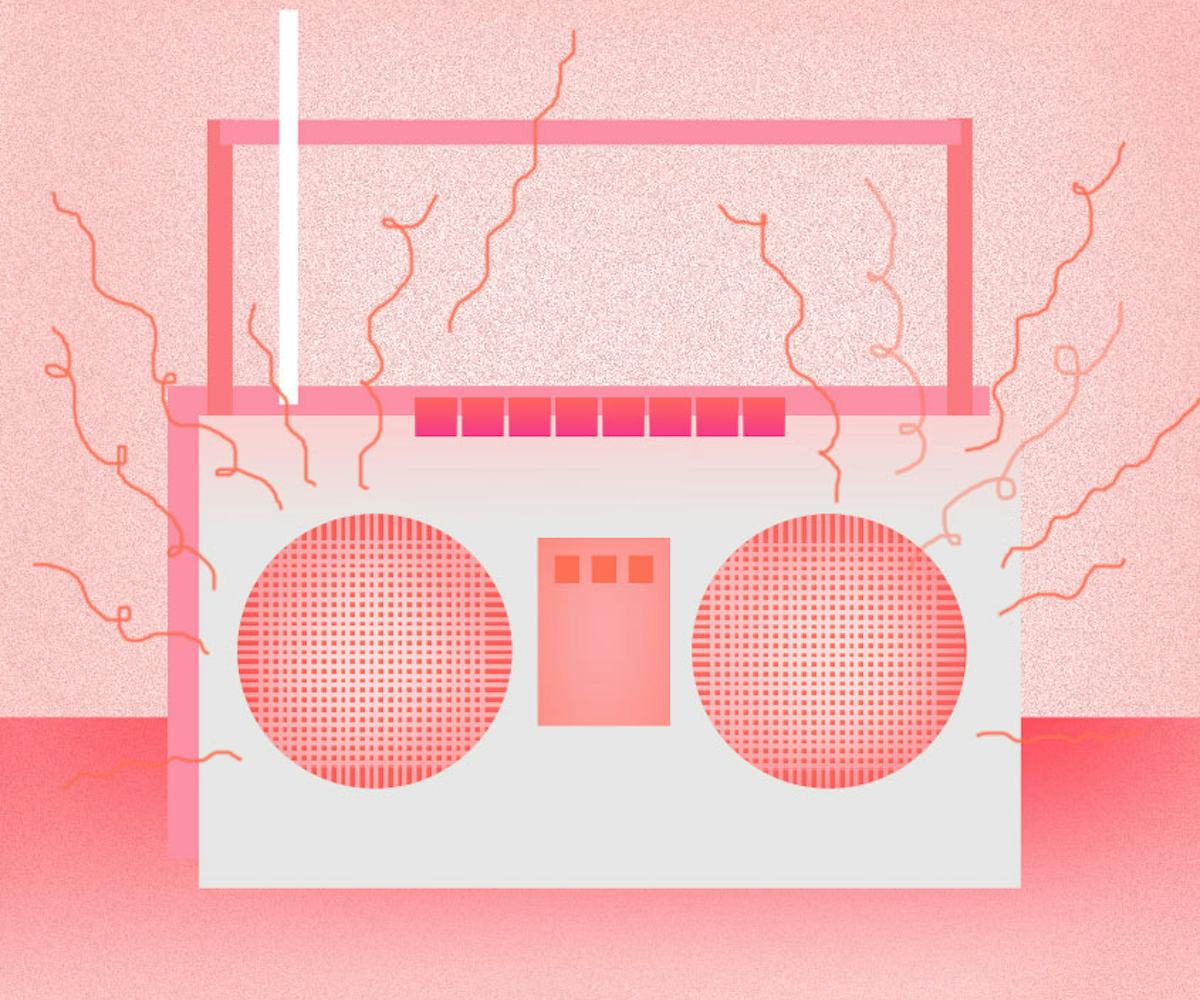 illustration by liz riccardi
This Is Where Women In The Industry Find Music
I'm a girl, I listen to music, and I know where to find it. Apparently, Jimmy Iovine doesn't think so though. Last week, the head of Apple Music appeared on CBS This Morning with Mary J. Blige to promote the campaign for the streaming service. Similar to the previous commercial directed by Ava DuVernay, the new ad features Blige, Kerry Washington, and Taraji P. Henson. When the first ad debuted, the Internet praised Apple for positively portraying female friendship in relation to music consumption. As expected, Iovine opened the conversation by explaining how the streaming service works, but he immediately steered off course with this sexist remark: "So I always knew that women find it very difficult at times—some women—to find music."
I couldn't believe what I was hearing, but it obviously wasn't a mistake because Iovine proceeded to mansplain when asked about the creative concept behind the commercial. "I just thought of a problem: Girls are sitting around talking about boys, right? Or complaining about boys," he said. "When they're heartbroken or whatever, they need music for that, right? It's hard to find the right music. Not everyone has, you know, the right list or knows a DJ." While Iovine has his credentials—this is the man who founded Interscope Records, co-founded Beats with Dr. Dre and produced albums for a number of successful artists—it's clear that he might not be much different from the other mysogynists that occupy the music industry. 
Literally everyone has a harder time finding new music these days because of the Internet—while music is more accessible, having all of these streaming services at our fingertips has caused the pool to expand wider than we can reach. Long before Apple Music existed, people have used a variety of sites like SiriusXM, NPR, Pandora, Last.fm and 8tracks to name a few. As a product of the digital age, I grew up trying to watch MTV without getting caught by my mom and regularly record shopping with my dad. Eventually, I switched over to following music blogs before testing the college radio station track. (Shout outs to WVAU and Pigeons & Planes.) Now, I also explore on SoundCloud and Spotify, where I curate customized playlists.
But for anyone that has ever wanted to really know where girls find music, look no further! I asked 16 badass women with different gigs tied to the music industry about the sources of their music discovery and how they started working in this field in the first place. Click through to read their responses in the gallery, above!
Playlists, the new mixtapes. Go ahead ladies! @maryjblige @kerrywashington @TherealTaraji http://t.co/cctGZAhwuP https://t.co/VTnkmeEr4E — Apple Music (@AppleMusic) September 21, 2015
Lauren Nostro, Managing Editor of Complex Music, @laurennostro
Meredith Graves, Musician in Perfect Pussy, Founder of Honor Press, @gravesmeredith
Emily White, Associate Charts Director, Social/Streaming at Billboard, @emwhitenoise
Caitlin White, Music Editor of Brooklyn Magazine, @harmonicait
Erika Ramirez, Culture Editor of Rookie, @3rika
Julianne Escobedo Shepherd, Culture Editor of Jezebel, @jawnita
Emma Garland, Staff Writer at NOISEY, @emmaggarland
Melody Lau, Assistant Producer at CBC Music, @melodylamb