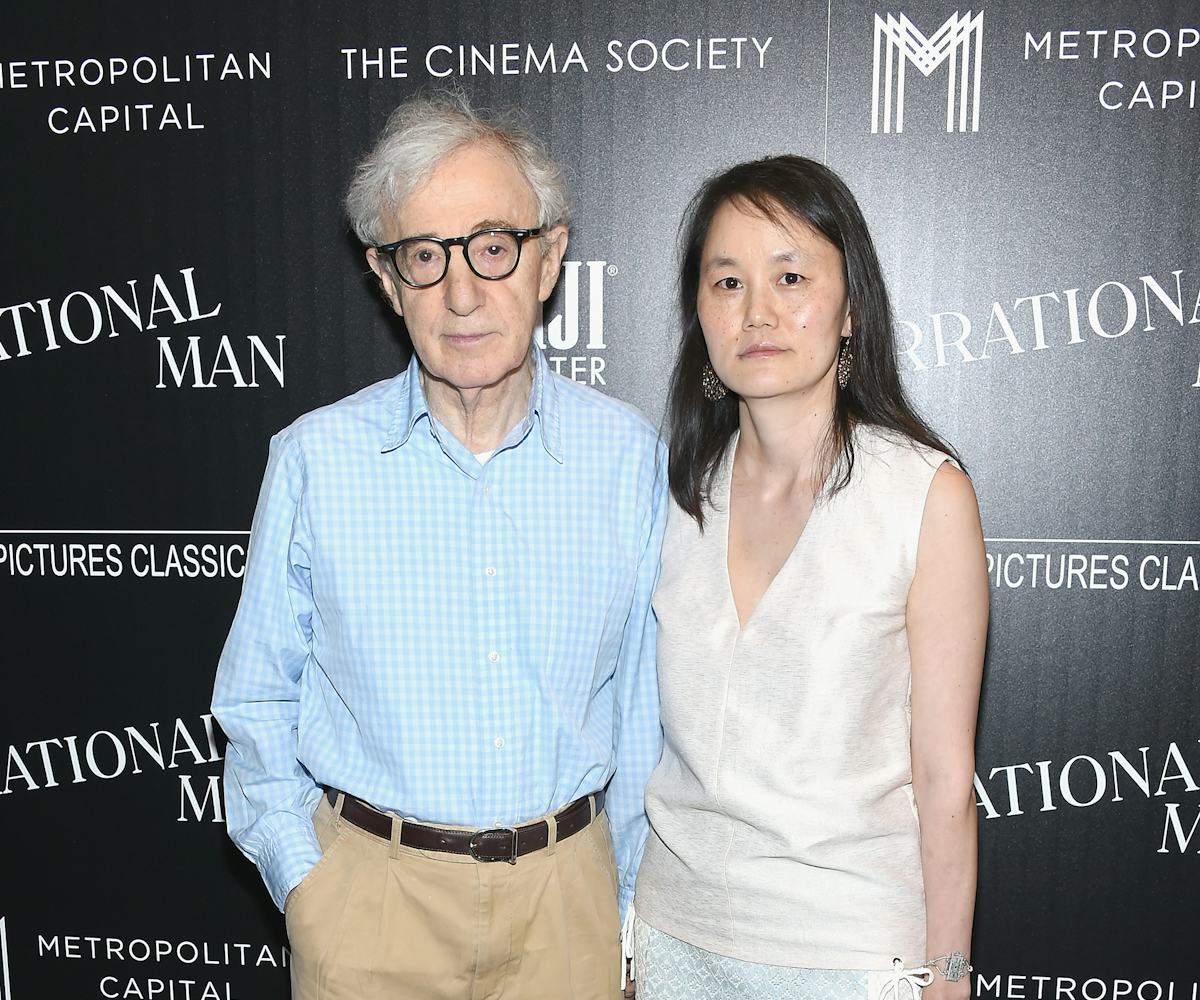 Photo by Dimitrios Kambouris / Getty images
Woody Allen Said Some Disturbing Things About His Marriage To Soon-Yi
Will Hollywood take notice?
Woody Allen's controversial marriage to Soon-Yi Previn has been shrouded in secrecy, which is probably why people don't talk about the sinister circumstances under which it began. When Allen and Previn began their affair, he was 35 years her senior, and in a relationship with her adoptive mother, Mia Farrow.
But every once in a while, Allen reminds us just how disturbing their relationship is when he chooses to speak about Previn in the press. In an interview with NPR last summer, Allen described his attitude towards Previn as being paternal. "She responded to someone paternal. I liked her youth and energy," Allen elaborated. "She deferred to me, and I was happy to give her an enormous amount of decision-making just as a gift and let her take charge of so many things. She flourished."
Allen talks about Previn the same way a parent talks about their child, not the way equal partners talk about one another. It's a dynamic made all the more problematic when taking into account the many allegations of child molestation that have followed Allen throughout the later stages of his career. 
In a new interview with The Hollywood Reporter, Allen once again addresses Previn and reveals the uncomfortable way in which their relationship has evolved. After referring to Previn as one of "the great experiences of my life," Allen describes her upbringing in Korea.
"She was an orphan on the streets, living out of trash cans and starving as a 6-year-old. And she was picked up and put in an orphanage. And so I've been able to really make her life better. I provided her with enormous opportunities, and she has sparked to them. She's educated herself and has tons of friends and children and got a college degree and went to graduate school, and she has traveled all over with me now. She's very sophisticated and has been to all the great capitals of Europe. She has just become a different person. So the contributions I've made to her life have given me more pleasure than all my films."
To his credit the interviewer, Stephen Galloway, responded with: "You're saying how you changed her. How has she changed you?"
After pausing, Allen responded:
"Well, she's given me a lot of pleasure. I adore her, and she's given me a wonderful life. We've been married 20 years. And we were together for a few years before that. And she has given me the great years of my life, personally. She's a great companion and a great wife. She has given me a stable and wonderful home life and great companionship. I guess whenever you meet somebody and they're the right person for you, there is a great emotional contribution they make to your life.
If Allen's previous quotes hinted that there was no equality in his relationship with Previn, well, this interview just confirms it. Allen overtly positions himself as a privileged white man that rescued a child living in third world squalor, especially when he invokes the "great capitals of Europe." All the while, the director maintains his position as Previn's father, not her husband. 
The question now becomes: How will Hollywood react to Allen's problematic perspective? Will they revolt, and impose a long-needed boycott on future collaborations, or will they continue to give him a pass?