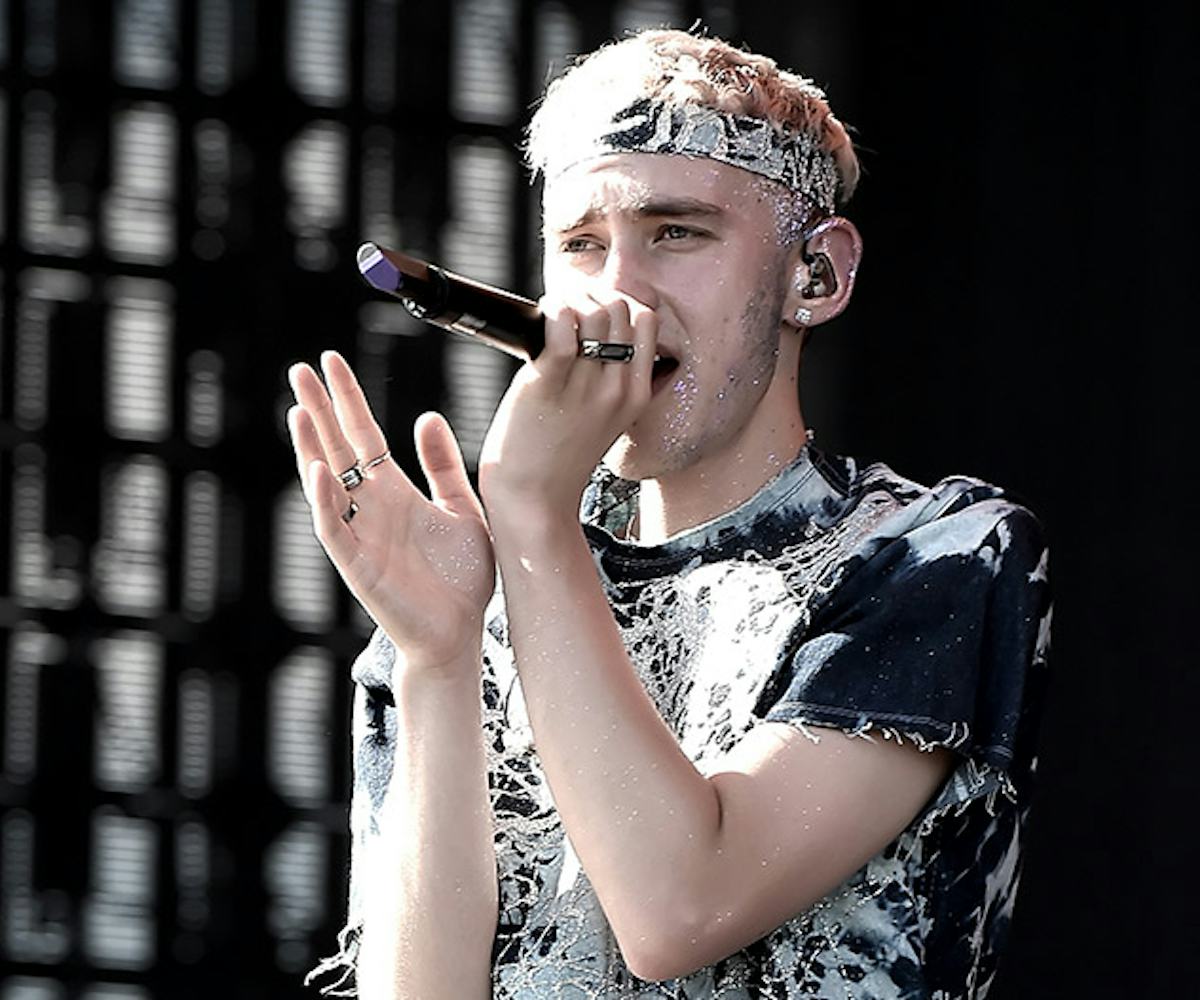 Photo by Kevin Winter/Getty Images for Coachella
Years & Years' Olly Alexander Responds To His Music Being Labeled "Gay"
"Okay let's talk about this…"
The LGBT community has been witness to a past couple of watershed years within the pop music sphere. From Sam Smith's coming out in 2014 rose acts like Years & Years and Troye Sivan—both wildly successful pop musicians who write chart-topping singles from homosexual perspectives. Yet despite the success and visibility these musicians have garnered, bigots still feel the need to malign their music with petty trolling. 
Years & Years' frontman Olly Alexander took to Twitter last week after a fan shared a photo of a record store that allegedly filed their album under the label "Gay." "I didn't know your genre was gay," Twitter user @bareIyhuman said. Alexander noticed and fired off a few tweets about his sexuality, its relation to music, and what the label even means. 
Troye Sivan chimed in, as well, along with The 1975's Matty Healy and Adam Lambert, another out and proud musician. The amount of support he received is encouraging, but the record store labeling—which appears to be done in jest, as there are clearly DVDs behind both Years & Years' and Troye Sivan's albums—is confusing.
What does "gay" music sound like? Sure, the stereotype of glittering club songs persists, but one booming drum beat does not a gay song make. If a man singing about another man makes a song gay, does Taylor Swift singing about a guy make her music straight? It's all a bit preposterous, really. Similar to the notion of there being a "gay voice," labeling music as such questions what it means to even be gay. Unfortunately, there really isn't a proper answer for that because there is no one way to be gay. The best one can do is make like the Years & Years' singer and reclaim the label as something to be shamelessly proud of. As Alexander so succinctly said, "Bye h8rs!"