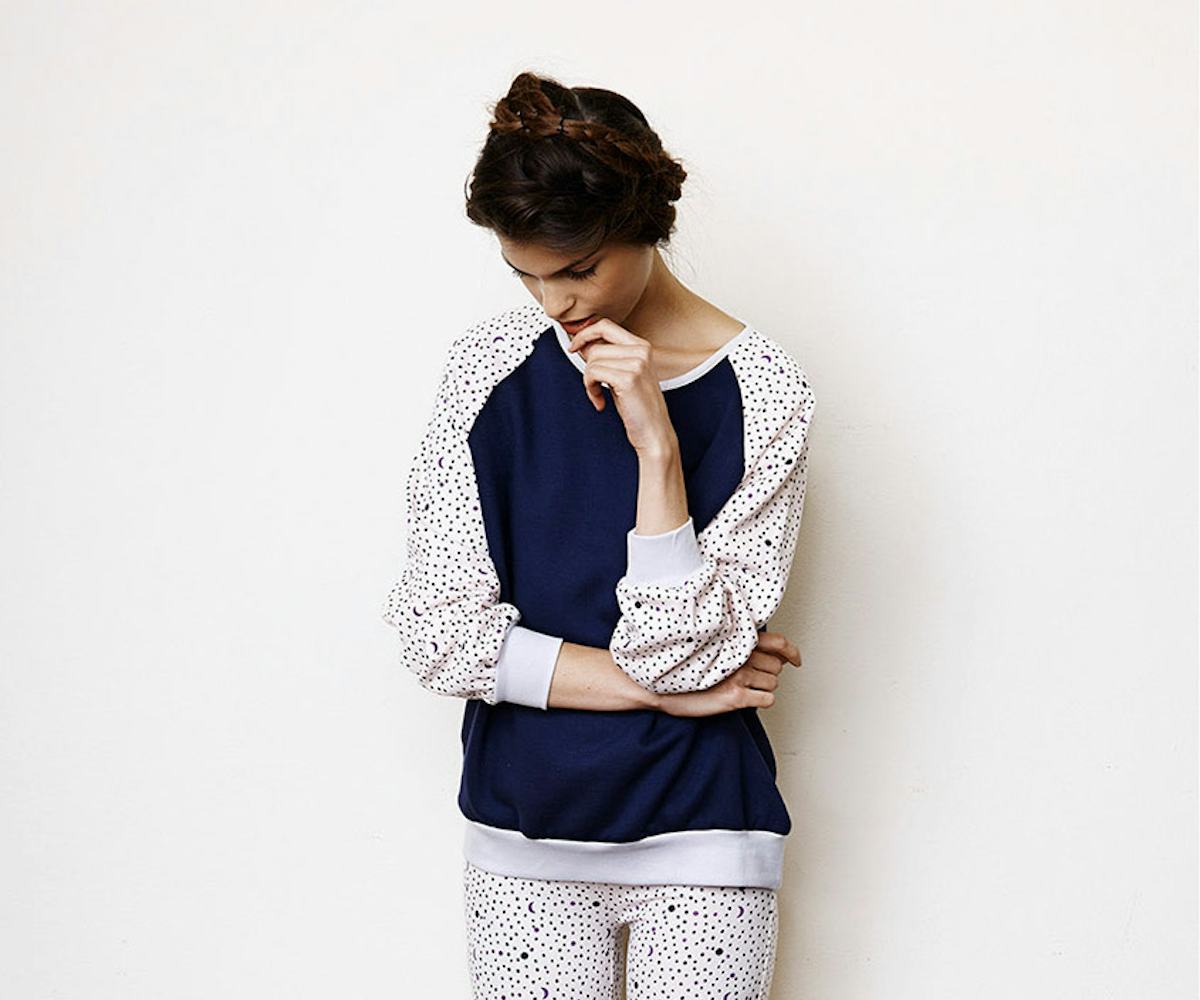 you oughta know: alas sleepwear
an organic collection reminiscent of le voyage dans la lune.
It seems like most of the pajamas made for women my age are actually made for men my age. Everything is either way too sexy for me to wear around the loft apartment I share with four people, or it looks like a fleece set that could have once belonged to my grandmother. So, I'm either stuck wearing my old band tees to bed (which I also wear to work, to parties, and to dinner) or I have to hunt down an OK pair of shorts at a store around the corner.
But, it's pretty obvious that designers Kelly Elkin and Betony Dircks, the lovely ladies behind Australian sleepwear label ALAS (All Light, All Shadow), totally get where I'm coming from. When they're not thinking about how to create comfy pieces in prints that feel like they were discovered in a dream they might have had after watching Georges Méliès' 1902 iconic silent film Le Voyage dans la Lune, they're thinking about their impact on the Earth.
All of the pieces in ALAS collections are completely organic, and are produced in India using quality organic cotton by local printers and weavers. The brand's latest trans-seasonal line, Telescope, is inspired by everything from the Golden Age in cinema,to scientific art prints by biologist Ernst Haeckel. It's being made in a factory run by Kaarthik and Anand, two twenty-somethings who support women's equality and fair work.
So whether you'll be wearing these pajamas to check out the stars on a rooftop (you can find the ultimate soundtrack for that below), for a date night with your s/o, or while watching old movies with your BFFs, the entire collection is something totally inspired, totally ecological, and totally made with you in mind. Check out the gallery and go buy your own pair of ALAS PJs right here. As for finding a copy of a film from 1902, you can scoop up your own version of Le Voyage dans la Lune right here.
Kelly Elkin and Betony Dircks