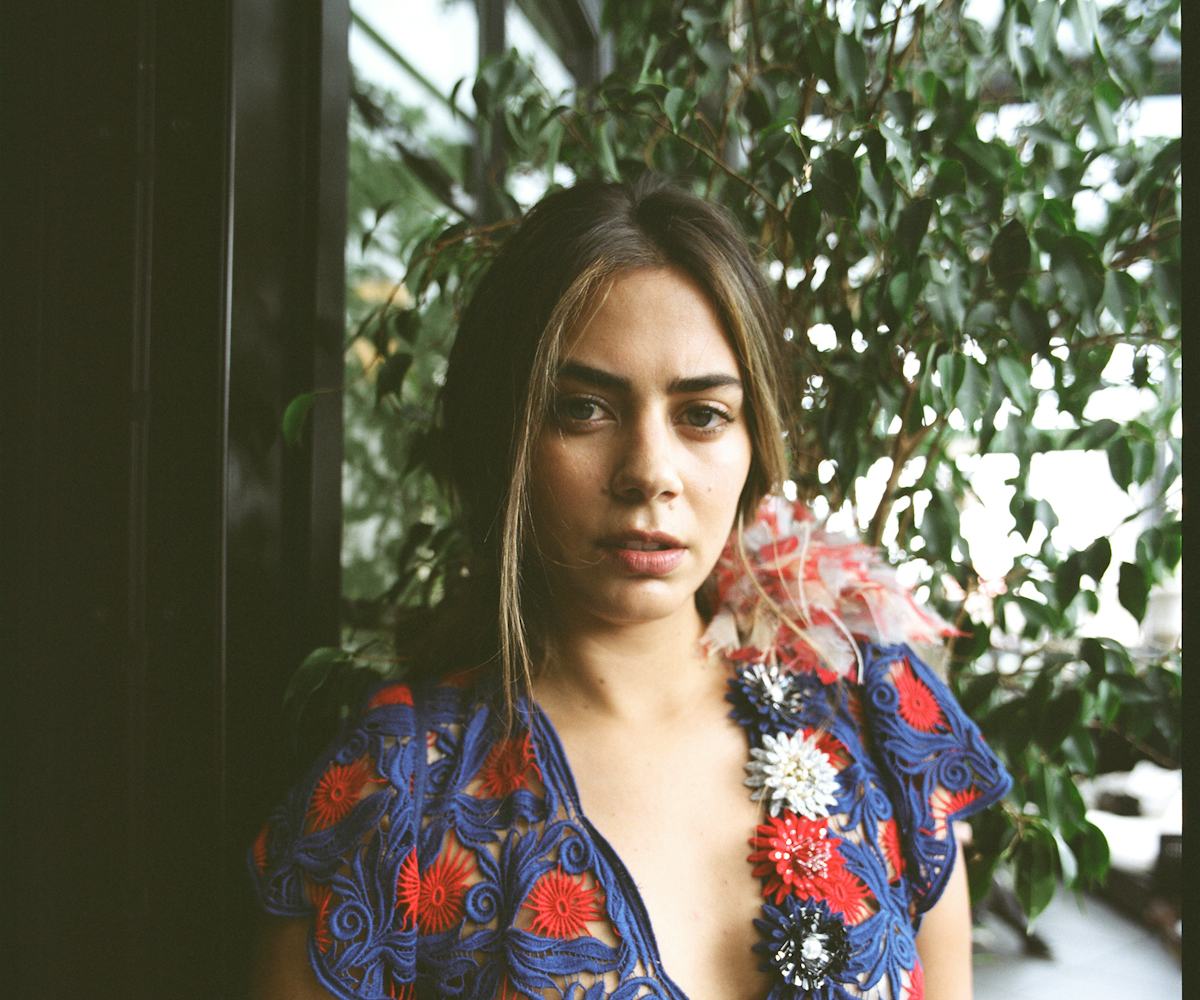 Photographed by Beth Garrabrant. Styled by Wendy McNett. Dress by Marc Jacobs.
Don't Expect Actress Lorenza Izzo To Play Into Industry Stereotypes
The Young Hollywood star is all about breaking barriers
The following feature appears in the May 2016 issue of NYLON. 
Every year, we round up the brightest rising stars in film for our Young Hollywood Issue. Check in every day to get to know the actors and actresses who are set to take over the industry.
When Lorenza Izzo enters a room, you hear her even before you see her—with her cheerful voice and hearty laugh leading the way. Izzo has the uncanny ability to captivate an audience, whether it's total strangers passing by her (and doing a double take) at the Gramercy Park Hotel in New York City or moviegoers who have seen the 26-year-old in action-packed thrillers such as The Green Inferno and Knock Knock (both directed by her husband, writer-producer-director Eli Roth). The Chilean-born actress—who studied journalism for two years—knows how to tell an enthralling story, and she now has the opportunity to do that each week, playing Pilar, a quirky hopeless romantic, in Feed the Beast, AMC's new restaurant-themed drama, which premieres this month. 
Moving to America was scary—and exciting. I was about to really burst as an actress in Chile, and had name recognition, and I just up and left for L.A. I went from being a shark in a little baby tank to being plankton in the Pacific Ocean. 
Latina roles are always the hot mom, hot housekeeper, or the hot bitch with the accent. You see the description of the characters, and you're like, "Why do I feel iffy about playing this? Oh yeah, because it's going a little too far with the stereotypes!"
It's hard to have your husband tell you what to do all day and then go home to him. You need some separation! But we will always come back and work together. I think Eli's a genius—duh—and we really can push each other to creative limits that other people can't.
We need more female writers and directors in Hollywood. I love men—I'm married to one. But I think women are much more interesting. We need to put more vaginas out there!
Hair: Travis Speck at Sally Hershberger. Makeup: Allie Smith at Sarah Laird using M.A.C Cosmetics. Manicurist: Angel at Opus Beauty using Dior Vernis.