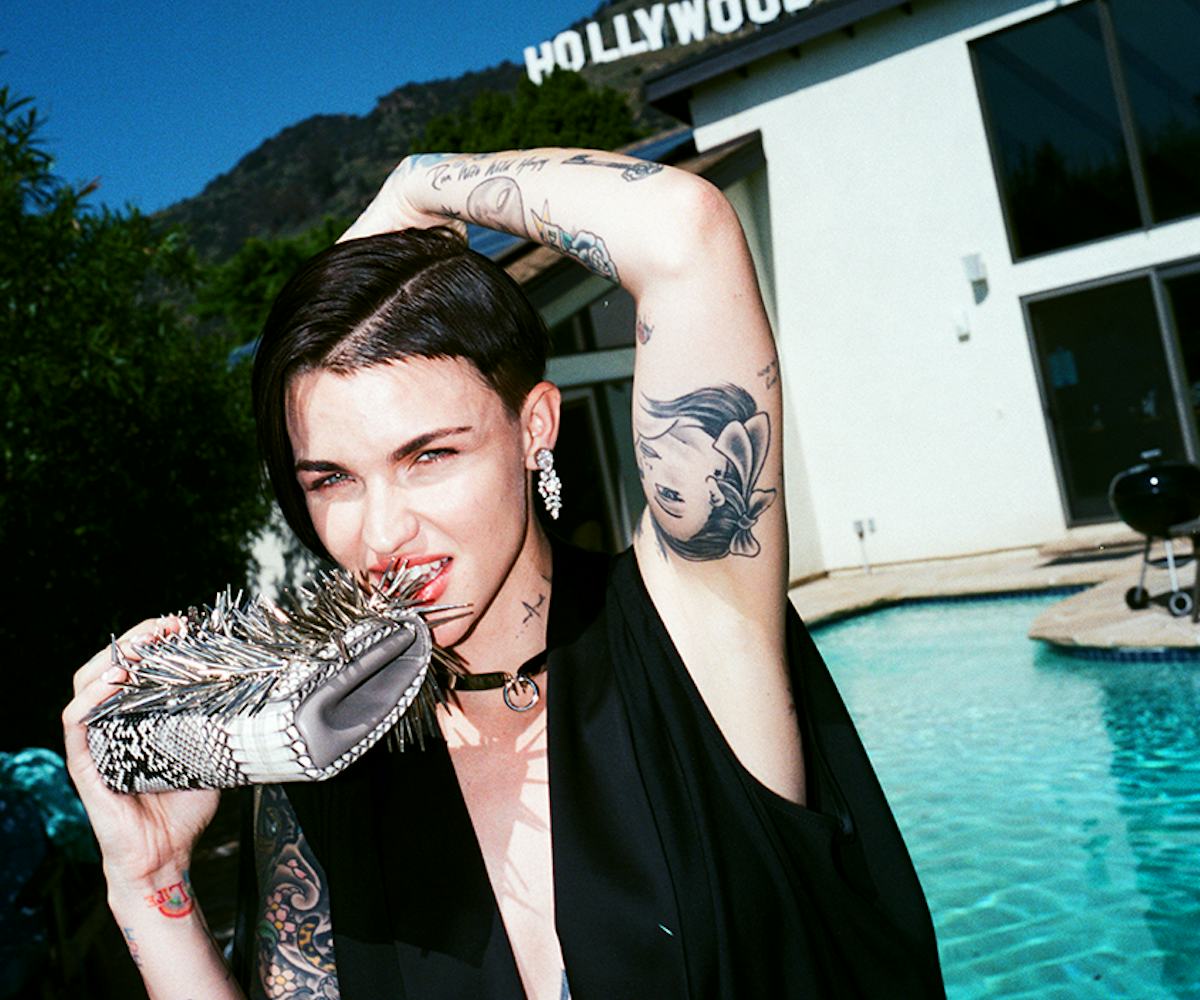 photo by Bella Howard, styled by Sean Knight
ruby rose is a jack of all trades
meet oitnb's newest inmate
Model, actress, DJ, MTV VJ— Australian transplant Ruby Rose was all those things back home. But carving out her niche in Hollywood proved trickier. "I was like, 'I'm ready!'" she recalls. "Of course, nobody cared." Undaunted, the 29-year-old multi-hyphenate used her career hiatus to write, produce, and star in the short film Break Free, a tribute to gender fluidity that became a viral hit last summer and helped land her the role of Litchfield penitentiary's newest inmate, Stella Carlin, on the upcoming season of Netflix's Orange Is the New Black.
Stella adds a bit of fire to OITNB.
She definitely has romantic interests, which is entertaining—but also frightening for me. As soon as it was announced that I was part of the show, fans were like, "If you go anywhere near Alex Vause, man, I swear to God...." I was like, "No comment."
I came out at 12, and though my family was very supportive, it wasn't the same experience at school.
I was bullied, hospitalized, and made to feel isolated and less than. But something deep down kept telling me to stay strong and fight for my life—it really shaped who I am. I don't know who I'd be if my journey to this point had been easier than it was. I just know I wouldn't change anything.
As much as fashion is a great way to express one's individuality, it also separates what a man and what a woman "should" wear.
Brands still think there's a lot to lose by embracing gender neutrality— it will go against everything they have calculated and tried and tested as far as how to sell to each gender. But this truly is the way of the future. I always go into my favorite stores and head for the men's section. 
PHOTOGRAPHY CREDITS
Photographer: Bella Howard
Stylist: Sean Knight