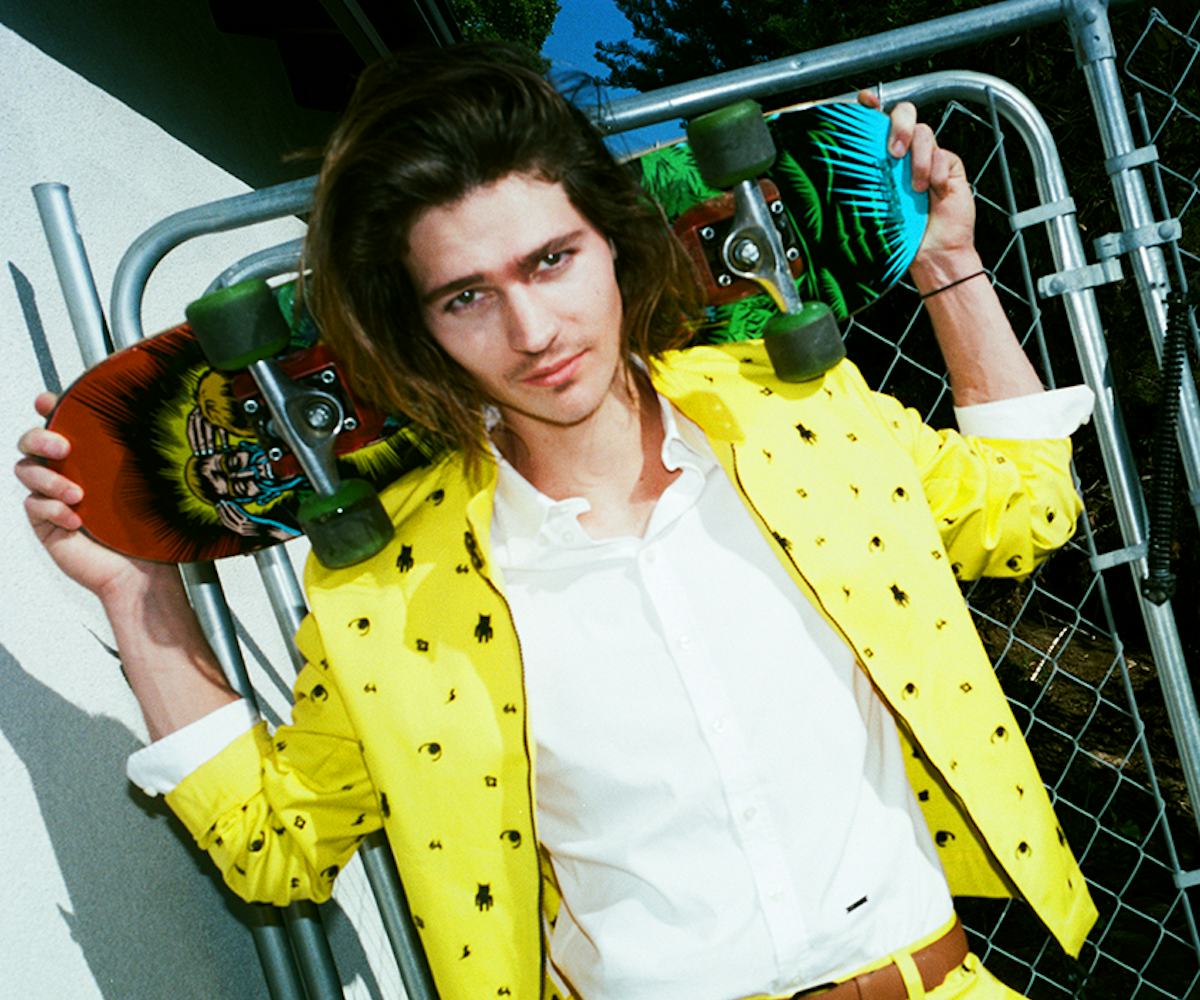 photo by Bella Howard
will peltz is gearing up for big things
the stoner-techie is ready for edgier roles
Will Peltz often gets typecast as a stoner-techie high school student—he's cool with that. Since his 2010 acting debut on an episode of Medium, the New York-born, Los Angeles-based actor has scored roles in Abduction, Paranoia, and Men, Women & Children. This year the 28-year-old stars in technology thriller Unfriended and classroom drama The Outskirts (as well as an episode of CSI: Cyber, which reunited him with recent Academy Award winner and Medium star Patricia Arquette). Peltz, one of eight siblings—including Transformers: Age of Extinction actress Nicola Peltz—is now on the verge of what he hopes will be edgier roles, even if it means he has to chop off his long locks.
We were a hockey family.
Everyone grew up on the ice. That was my life. I would eat, sleep, and breathe hockey. I was going to play in college and then hopefully go pro. And then acting happened.
I feel like I'm a late bloomer.
Everything I've ever done in my whole life has taken a lot longer than everyone else to figure out. I'm so immature as a person. I feel like a 19-year-old. I don't think I'm ever going to grow up. I'm not planning on it, anyway.
I get "Oh, are you related to Nicola?"
But I don't know if it helps or hurts. It just is what it is. But two actors are enough for my parents. They're like, "There's only so much craziness we can deal with." We're nuts, just like every actor. To deal with eight kids, if we were all actors? No way.
I really want to do something dark.
I want to play someone who's got a lot of issues. Darkness has always been attractive to me. I want to do something edgy and super twisted, something that is very different for me. Hopefully the right role will come my way at the right time.
I'll never forget the experience of making Men, Women & Children.
That's the thing I'm most proud of. Everyone in the cast got along so well. It was such a cool part and I learned so much from [director] Jason Reitman. I'm such a big fan of his. He's a mentor.
PHOTOGRAPHY CREDITS
Photographer: Bella Howard
Stylist: Sean Knight