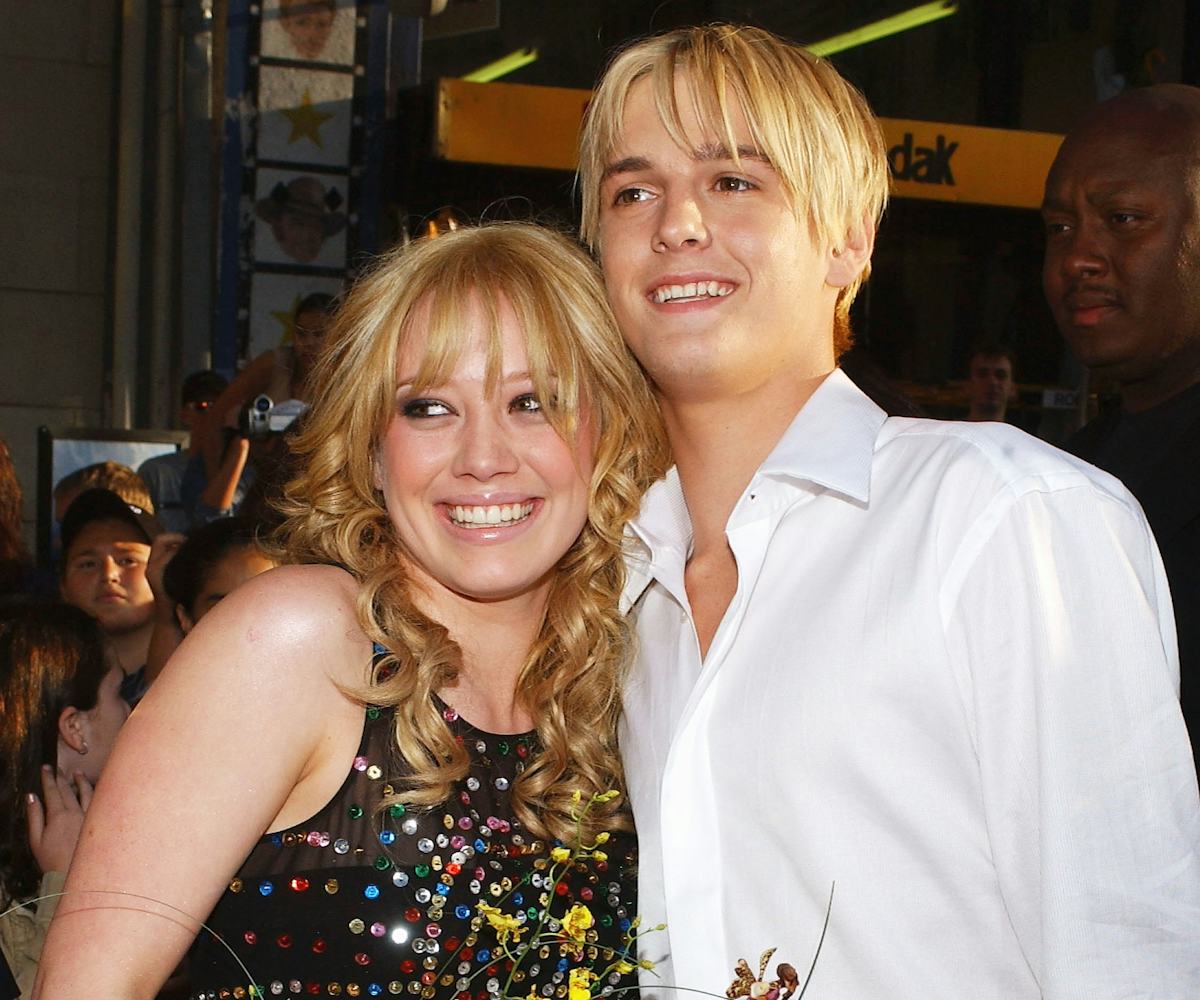 young love on the red carpet
by Kimberly Larco + Ricky Patricia Soberano + Jenny Lee
Remember when Miley Cyrus and Nick Jonas dated for literally a second? If you blinked, you might have missed it, but in that brief moment in time, their 'ship was adorable. Especially on the red carpet. Because who doesn't like getting really dressed up and showing off a cute boo?  
In that spirit, click through the gallery to see the most awww-inducing moments of youthful puppy love on the red carpet. The relationships might not have lasted longer than the flash of the camera, but hey—better to have loved and lost, right? 
Aaron Carter and Hilary DuffBefore Aaron Carter tweeted his love for Hilary Duff–or rather, before Twitter even existed, Aaron Carter and Hilary Duff were an it-couple, drawing forth a fountain of tears from millions of preteen girls. Now all we have are these photos and that one episode of Lizzie McGuire where they shared a smooch.
Kylie Jenner and Jaden SmithBefore Kylie's lips sparked endless lipliner sales, she and Jaden Smith graced red carpets together. Oh, youth.
Britney Spears and Justin TimberlakeThey embraced the denim-on-denim trend way before we did, but it wasn't enough to keep them together.
Jessica Simpson and Nick Lachey
One of the most iconic 90's couples, Jessica and Nick, both singers, had a love that burned as hot as, well 98 Degrees.
Demi Lovato and Joe Jonas
Although it was a short relationship, the two were perfect together. And they have remained friends supporting each other no matter what, awww!
Vanessa Hudgens and Zac Efron
The two first locked eyes on the set of High School Musical and remained attached at the hip for many years. They literally did everything together and looked inexplicably perfect even while leaving the gym. We miss those days and according to OK Magazine so does Zac Efron.
Mila Kunis and Macauley Culkin
Before Friends With Benefits even became a passing thought, Mila was known for being awesome on That 70's Show and Macauley was best known for his role in the Home Alone franchise. The power couple lasted for nine years.
Miley Cyrus and Nick Jonas
It was almost ten years back when these two dated, back when Hannah Montana was still living the double life and the Jonas Brothers were hot off the Best of Both Worlds Tour with Miley Cyrus.