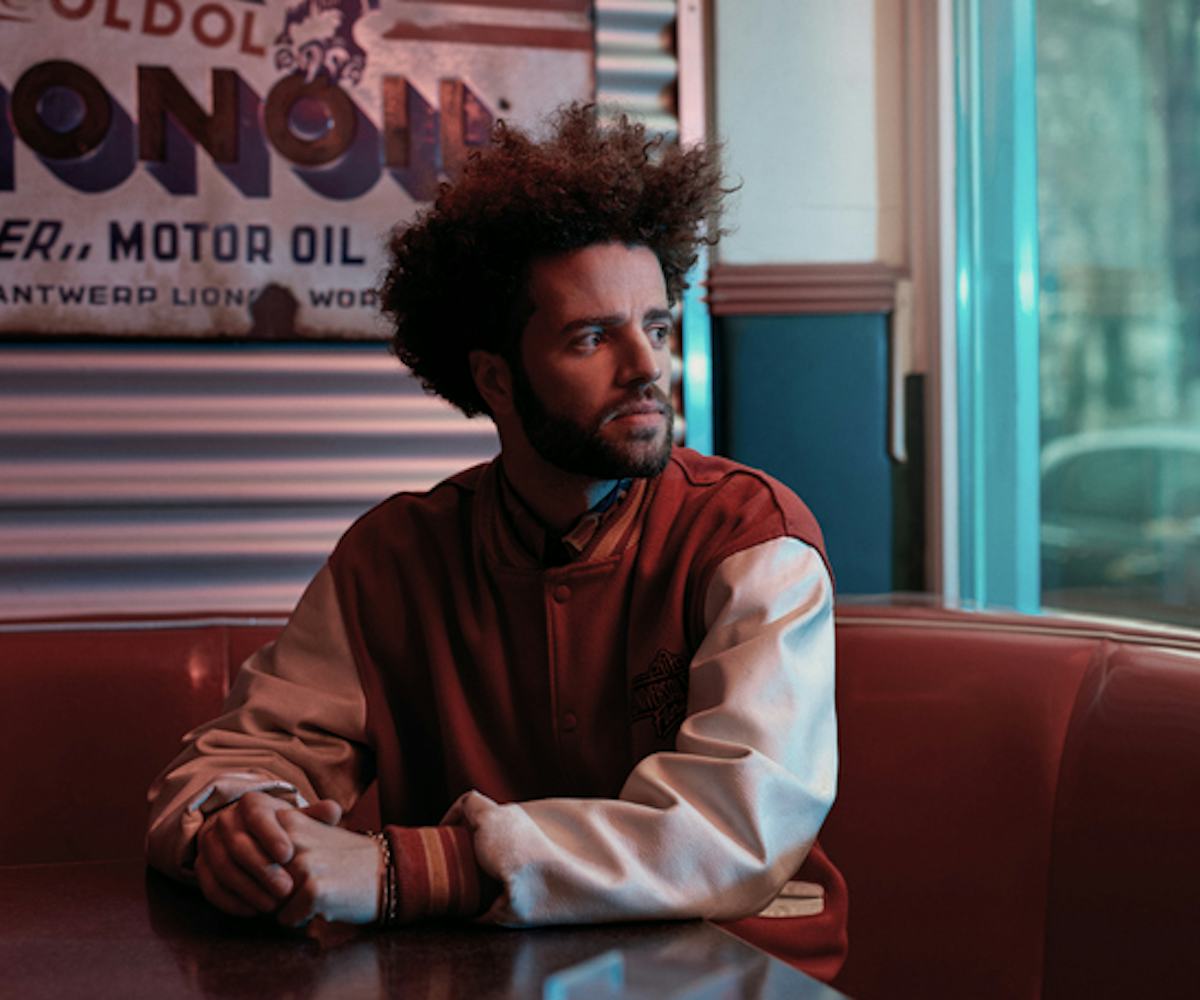 Photographed by Christopher Rosineldt.
This Pop Jam Will Make You Feel Better About Going Back to School
Watch Youngr's new video for "Monsters" here
As the dog days of summer draw near, one particularly dreadful event is on the mind of many: returning to school. Gone are the days of lazing around in the sun (or, let's be real, cranking up the air conditioner in your bedroom and binge-watching every show on Netflix, Hulu, and that website that's definitely pirating material). Fortunately, you're not alone in your misery, thanks to the newest video by the classically trained, pop-transforming singer Youngr. "I wrote this song about the memory of my math teacher when I was in high school in Manchester," he says of the stunning visuals for "Monsters," which combine live-action and animation—a collaboration between director Manu Cossu, who's worked with the likes of Drake and ASAP Rocky, and director-illustrator Valentine Reinhardt, whose résumé boasts works with Nike and Tame Impala. "I used to draw him as a monster while he was trying to teach me about Pythagoras' theory or some shit," Youngr continues. "Don't get me wrong, I loved school—but I loved music more. Mad respect for all the teachers out there, but this one's for all the daydreamers."
Check out the "Monsters" video, above—we promise it'll make you feel less guilty about not loving the idea of hitting the books again.