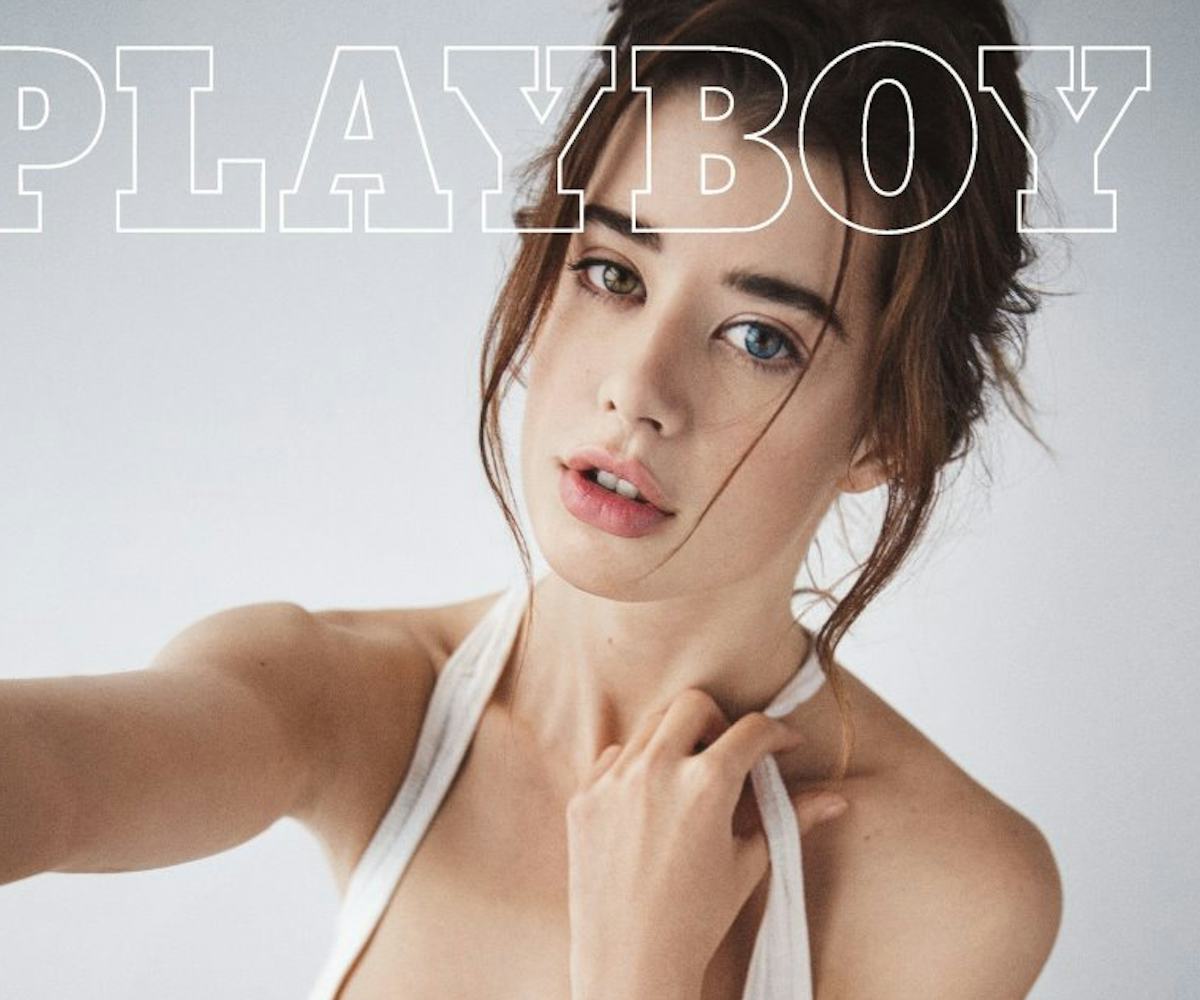 Photo by Theo Wenner / Courtesy of Playboy.
Here's Your Very First Look At The New (And Very Improved) Playboy
When Playboy announced that it was doing away with nudity, it felt like magazine was nearing the end. Playboy without its defining attribute would no longer be Playboy, thought everyone, and thus felt doomed to irrelevancy. But not so fast. The magazine has just previewed its March issue, the first in this new era, and this Playboy has been completely retooled for a younger, smartphone generation.
The cover features model and Instagram celebrity Sarah McDaniel with her arm outstretched as though she were taking a selfie (Theo Wenner took the actual photo), combined with the familiar Snapchat overlay and a simple, suggestive invitation that reads "heyyy;)."
"The idea was to look at me from a boyfriend's perspective," said McDaniel about the cover. The whole thing says a lot with very little. It says that Playboy is now a more sophisticated magazine you can keep on your coffee table or read on the subway.
Inside, the mag's first non-nude centerfold is model and actress Dree Hemingway, who is still in various states of undress, but without the full-frontal that has been the brand's staple since its first Marylin Monroe-fronted issue in 1953. In perhaps the most striking aspect of Playboy's relaunch, all the models featured, including Hemingway, McDaniel, and artist Myla Dalbesio, appear in the magazine without any retouching whatsoever. That is huge for a magazine that was notorious for airbrushing its models beyond anything that reflected reality.
The new issue also features a lengthy interview with Rachel Maddow, an essay from famed Norwegian writer Karl Ove Knausgaard, an interview with Broad City's Ilana Glazer and Abbi Jacobson, and a column by James Franco, which will be a monthly feature. Check out the new cover below, and the first issue of the revamped—and by the sounds of it, highly improved—Playboy, when it hits newsstands in a few days.