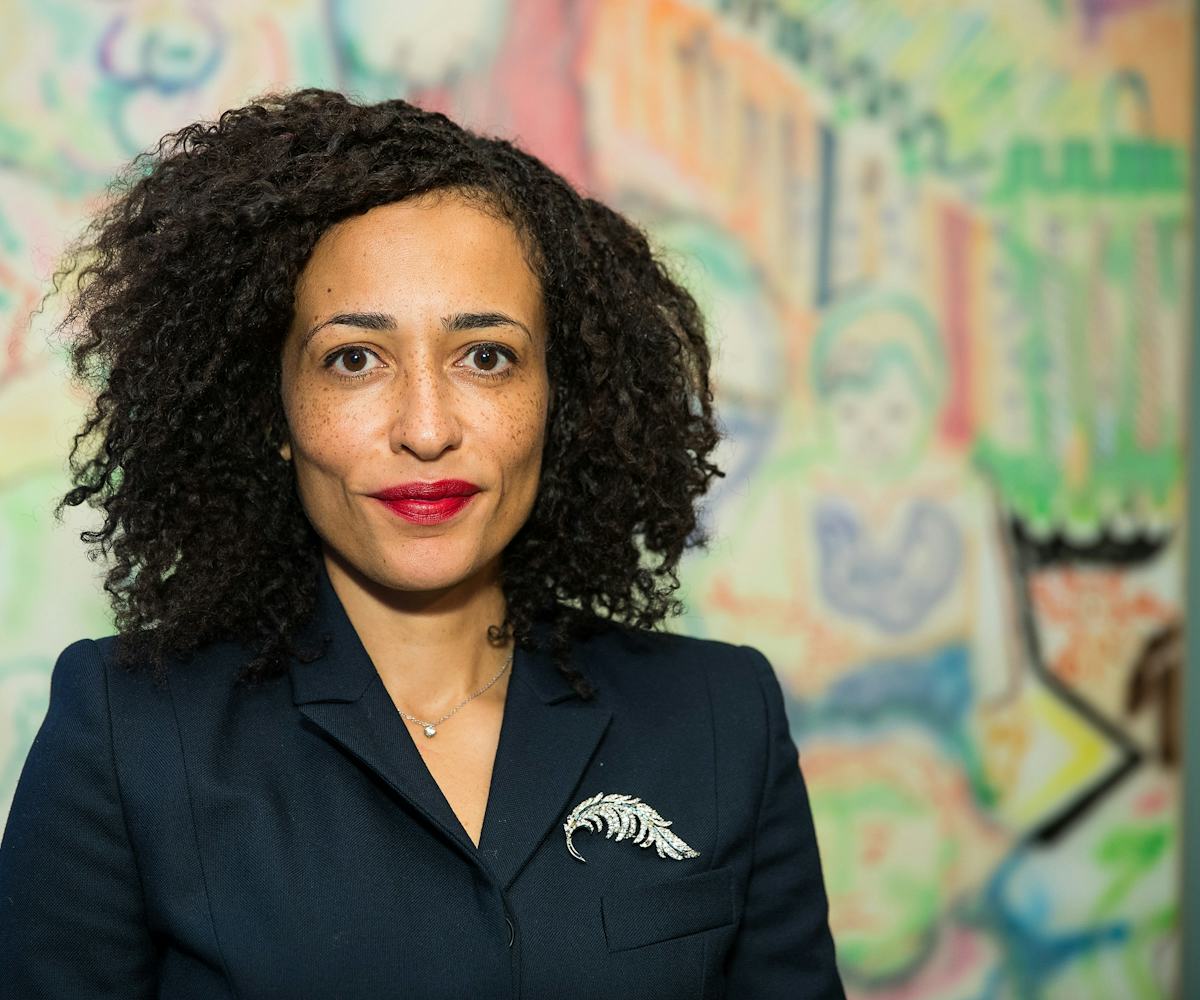 Photo By Brian Dowling/Getty Images.
Zadie Smith's 'Swing Time' Is Being Adapted Into A TV Show
This is going to be a must-watch
If you haven't gotten your hands on Zadie Smith's Swing Time yet, well, we forgive you because it just came out Tuesday. But, there's now even more incentive to pick it up and start reading (the book, but also our review of it), because, rumor has it, the novel is being turned into a television show.
According to The Hollywood Reporter, the production company Baby Cow, co-founded by Steve Coogan, will fund the venture and Smith and her husband, poet Nick Laird, will handle the adaptation themselves.
Smith said about the project:
I am absolutely delighted at the prospect of working with Baby Cow on an adaptation of Swing Time. Their extraordinary track record in both drama and comedy I have always admired from afar and it's a thrill for me to get the chance to collaborate with Steve Coogan and Christine Langan. 
The author also revealed the news last night during a discussion with writer Ashley C. Ford in Brooklyn, New York. During the Q+A portion, a fan inquired whether or not Smith ever thought about turning her books into novels and, if so, who she would want to cast in the roles. After revealing that Swing Time was, indeed, being picked up for a TV show and after many oohs from the audience, she mentioned that she could see Cate Blanchett playing one of the characters (perhaps one of the main character Tracey's mother). 
For whom she'd like to play Tracey and Aimee, that's still up in the air. "There are really great biracial actresses everywhere; Ruth Negga is really amazing," she said. "So, I think it will be really fun and exciting to cast." 
No word on when the project's set to be released, but we're willing to bet it's going to be on everyone's must-watch list when it does.