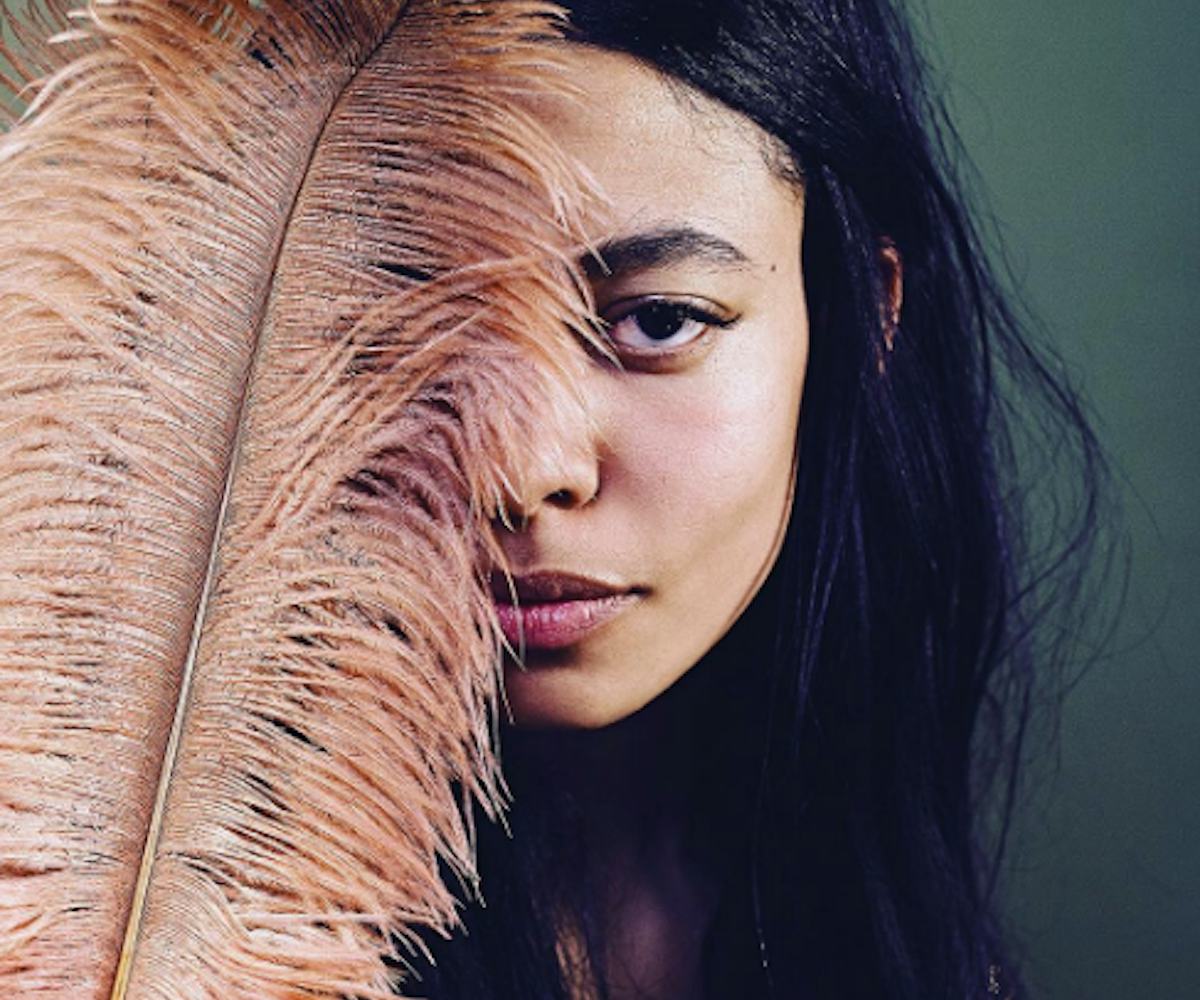 Photo via @aurorajames/Instagram
Zara Rips Off Yet Another Designer
Aurora James of Brother Vellies speaks out
Fast fashion retailer Zara is under plagiarism fire yet again. Just last month, indie artist Tuesday Bassen made headlines after calling out the label for copying her pin designs (also, in part, due to Zara's very poor response to her accusations). Now, the company is being called out for ripping off designer and 2015 CFDA winner Aurora James of Brother Vellies.
James uploaded an image to Instagram showing off a Zara shoe that looks eerily similar to the Vellies Black Tufted Dhara sandal. "Stolen from Africa @zara," she captioned the post.
As Bassen outlined in a tweet last month—and as the fashion industry knows from numerous past experiences—this isn't Zara's first, second, or even third offense (and as the realist in us knows, it probably won't be the last). But this particular happening caught our attention because of James' company ethos. Brother Vellies was founded with the intention of bringing attention to traditional African footwear, while also creating ethical artisanal jobs within Africa, where the shoes are made.
This is a point James brought up after an Instagram commenter came to Zara's defense, stating, "This is what retailers do," while also touching on the fact that the Brother Vellies original version cost a lot more money ($715, to be exact). "That's not what all retailers do," James responded. "We have tons of amazing and supportive retailers that are creative on their own…Yes, our shoes are a higher price point but that pricing is based on the cost of paying people in underdeveloped African communities justly and fairly and making a sustainable product. Two things @Zara could learn something about."
She continues to take the industry to task, stating that customers—and designers—need to hold brands to higher standards. It's not exactly news that Zara doesn't follow the most ethical of practices, but James urges we examine this fact and ask ourselves: Are these "cheap thrill" purchases truly worth the cost in the long run?