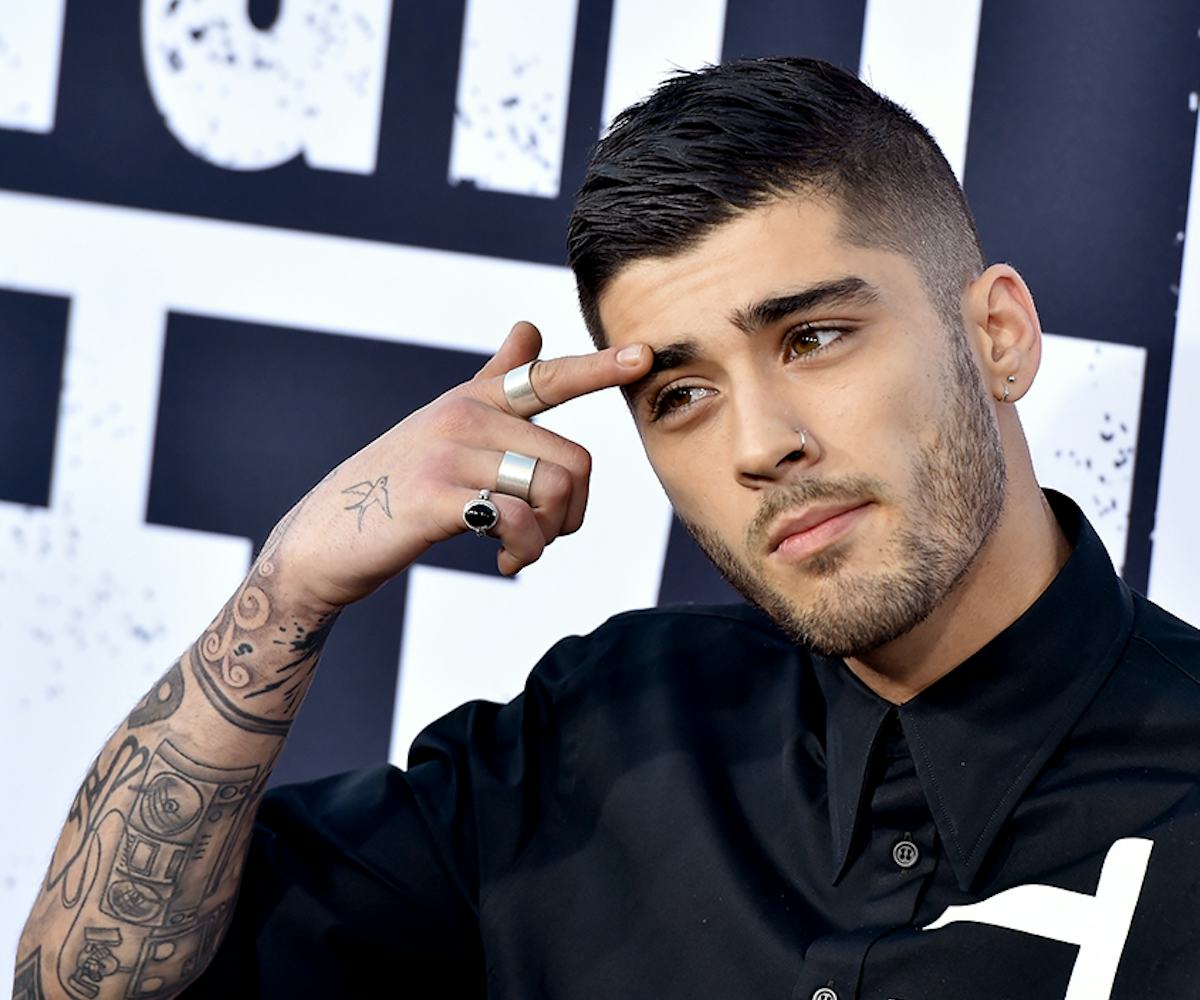 Photo by Kevin Winter/Getty Images.
Hear Zayn Malik's Heart-Melting Acoustic Version of "Pillowtalk"
Gasp! Zayn Malik has just turned his synthesized, uptempo record, "Pillowtalk," into an acoustic, bedroom dream. A deep turn away from the original song, Malik shared the stripped version of the single on Wednesday via his Twitter @zaynmallik, undressing the track to the simplistic tunes of Malik's voice and guitar.
Prior to its release, Malik teased fans with two Snapchat videos of himself recording the "the living room sessions" of "Pillowtalk." After watching this snap, we're secretly pretending he sent this just to us (we can dream).
We don't know about you, but we're feeling very flustered after watching those videos. If you think you can handle the soul, listen to the new single here.