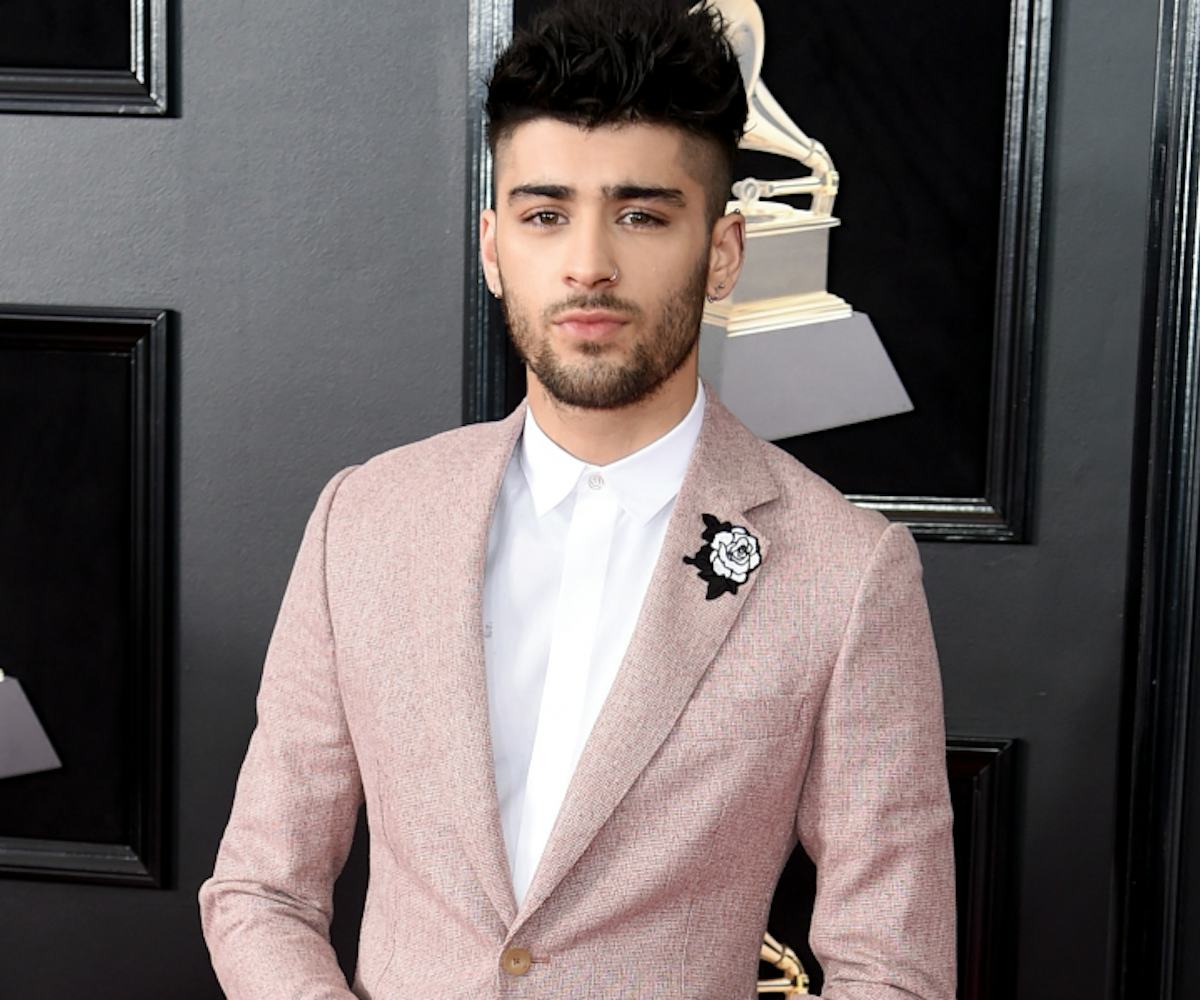 Photo by Jamie McCarthy/Getty Images
Zayn Malik Releases New Remix Of "Don't Matter" After Leak
We ain't got all day, don't really care what they say
Leakers gonna leak—and Zayn Malik isn't going to let it get to him. The singer recently made a remix of alt R&B singer August Alsina's "Don't Matter," which was originally not going to be released. After it somehow got out there, Malik decided that he might as well officially drop the song himself and allow fans to download it for free.
Malik
, writing, "This was not a song I intended to put out, but due to unprofessionalism has been leaked by someone and my fans mean more to me than a stupid leak, so here it is free for you to enjoy, before my music drops
http://
inzayn.com/#music
:) love z." The link Malik posted no longer seems to be active, but 
, the official Zayn update account, provided an alternate download site 
.
For his part, Alsina seems far from upset that the song is now out there in the world. Alsina
in a tweet:
Zayn, I'm sending an abundance of love to you! You are my brother, I am yours. I don't know how this happened but WAY TO MAKE LEMONS INTO LEMONADE. (& a great batch, might I add) we do great work together. Mashallah King!
Fans also seem to be head over heels for the remix, with one Twitter user delivering an understated, "Okay but Don't Matter by August Alsina ft Zayn is everything right now."
seemed bewildered but pleased, saying, "Zayn and August Alaina's voice flow so well together? I didn't know I needed this collab until just now? Omg?" All in all, a net positive for the two stars. 
Check out the remix of "Don't Matter" here.