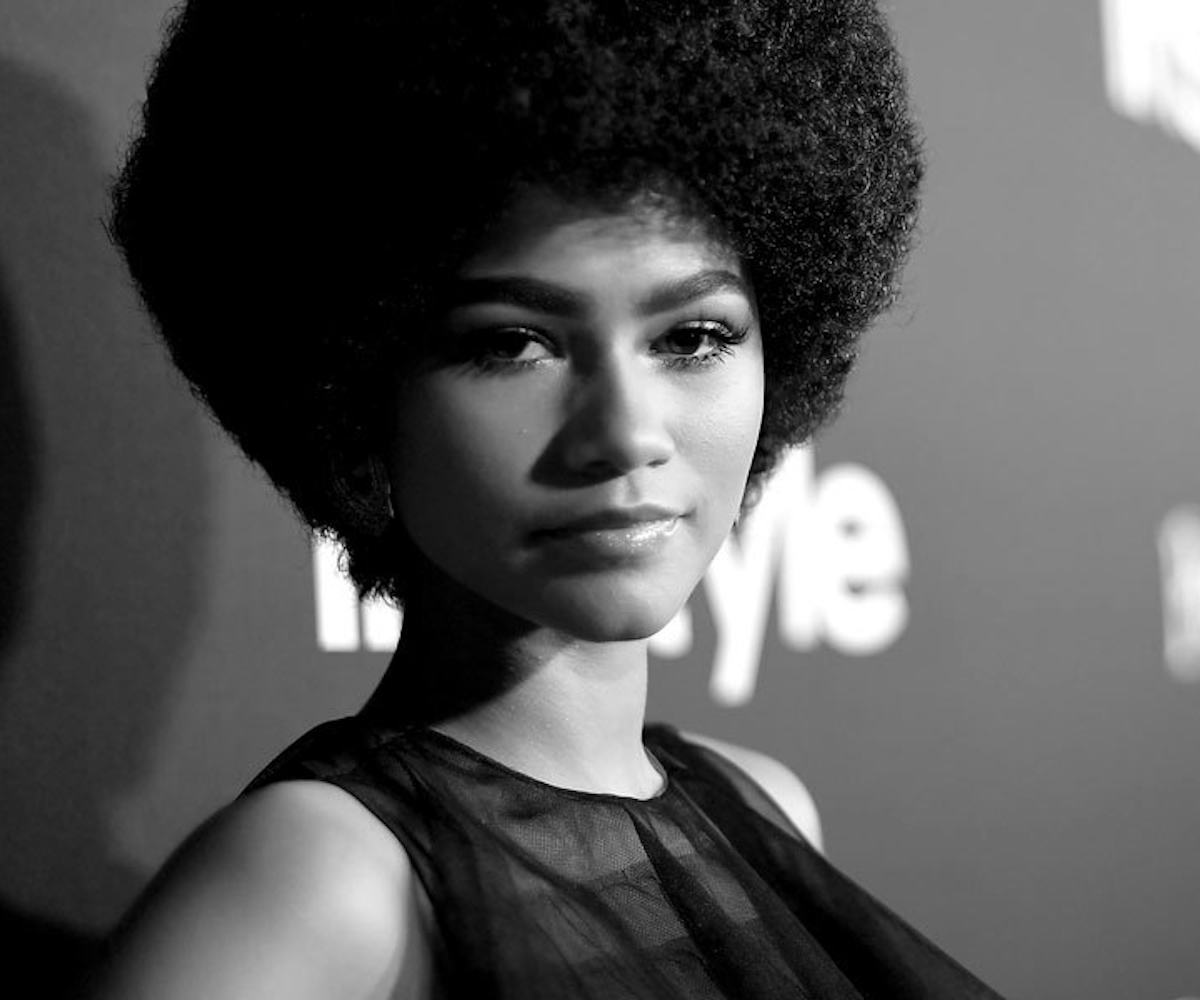 Photo by Neilson Barnard/Getty Images.
Zendaya And Her Afro Were The Stars Of The 'InStyle' Awards
Just don't call the style a comeback
Since coming on the scene, Zendaya has cemented herself as a hair shape-shifter. She's worn dreadlocks, a pixie, cornrows, a bob with bangs, down-to-her-butt extensions, high ponytails—you name it, she's rocked it, by way of weave or otherwise. Last night, she took a page out of Pam Grier's book and donned a rounded mini afro wig while attending the annual InStyle Awards.
Styled by Law Roach in a stunning tiered Schiaparelli dress, the 21-year-old and her structural hair were the clear standouts of the night. Allure thought so, so did Us Weekly and Essence. Vanity Fair took it one step further and declared that Zendaya is "bringing back the afro." Hmmm.
As media personality Bevy Smith points out, the afro never left. In fact, I'm wearing one right now and have been for the past two years. My sister's been rocking one for at least five now, and my mother even longer. Today, Zendaya posted an image of her stunning aunties whom she credits as the inspiration for her hair. Judging from their clothes, the picture likely dates back to the '60s.
For nearly a decade, this thing called "the natural hair movement" has been in full swing. Meaning, black women far and wide have been putting aside their straighteners and perms to embrace their curls and kinks. If we were going to credit a moment where the style was "brought back," it would've been back in 2008 or 2009—definitely not yesterday.
So, while we wouldn't (and shouldn't!) call Zendaya wearing the style a comeback, a little more visibility never hurt.