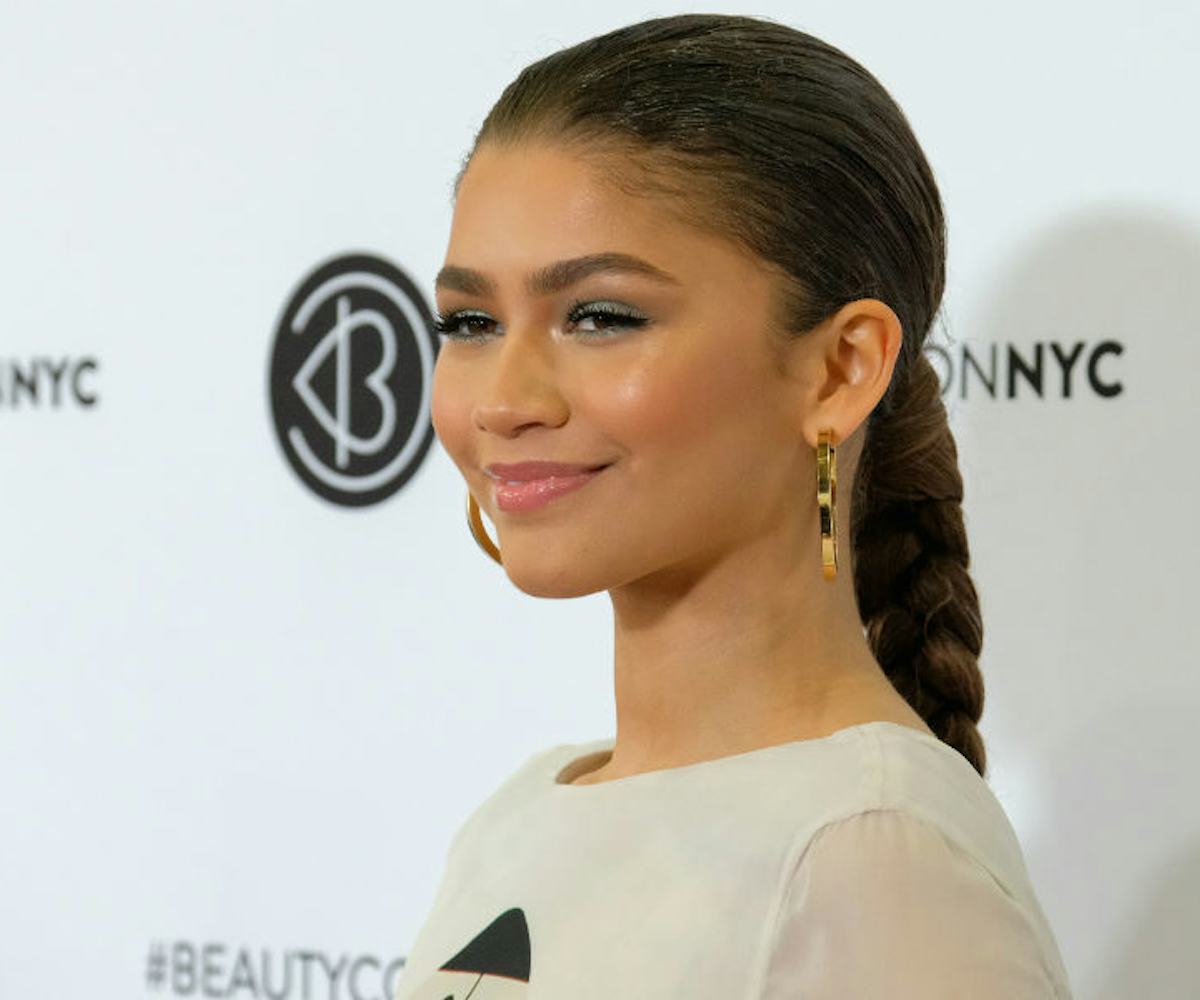 (Photo by Matthew Eisman/Getty Images for Beatycon.
Zendaya Says Hollywood's Version Of The Black Girl Has To Change
This weekend, beauty enthusiasts from all over flocked to New York City to attend BeautyCon. The festival hosted giveaways, meet-ups, and panel discussions, one of which included a candid conversation with Zendaya and Uber chief brand officer Bozama Saint John. During the chat, Zendaya touched on everything from self-love to the privilege she holds as a light-skinned actress.  
"As a black woman, as a light-skinned black woman, it's important that I'm using my privilege, my platform, to show you how much beauty there is in the African-American community," the actress said. "I am Hollywood's, I guess you could say, acceptable version of a black girl, and that needs to change. We're vastly too beautiful and too interesting for me to be the only representation of that."
Zendaya isn't one to shy away from difficult conversations and often uses her platform to speak about topics that affect the African-American community. This also isn't the first time she's talked openly about colorism. In a 2016 Cosmopolitan story, she noted that she feels a responsibility to "be a voice for the beautiful shades my people come in." She added: "If I get put in a position because of the color of my skin where people will listen to me, then I should use that privilege the right way."
And that, friends, is how you use your power for good.