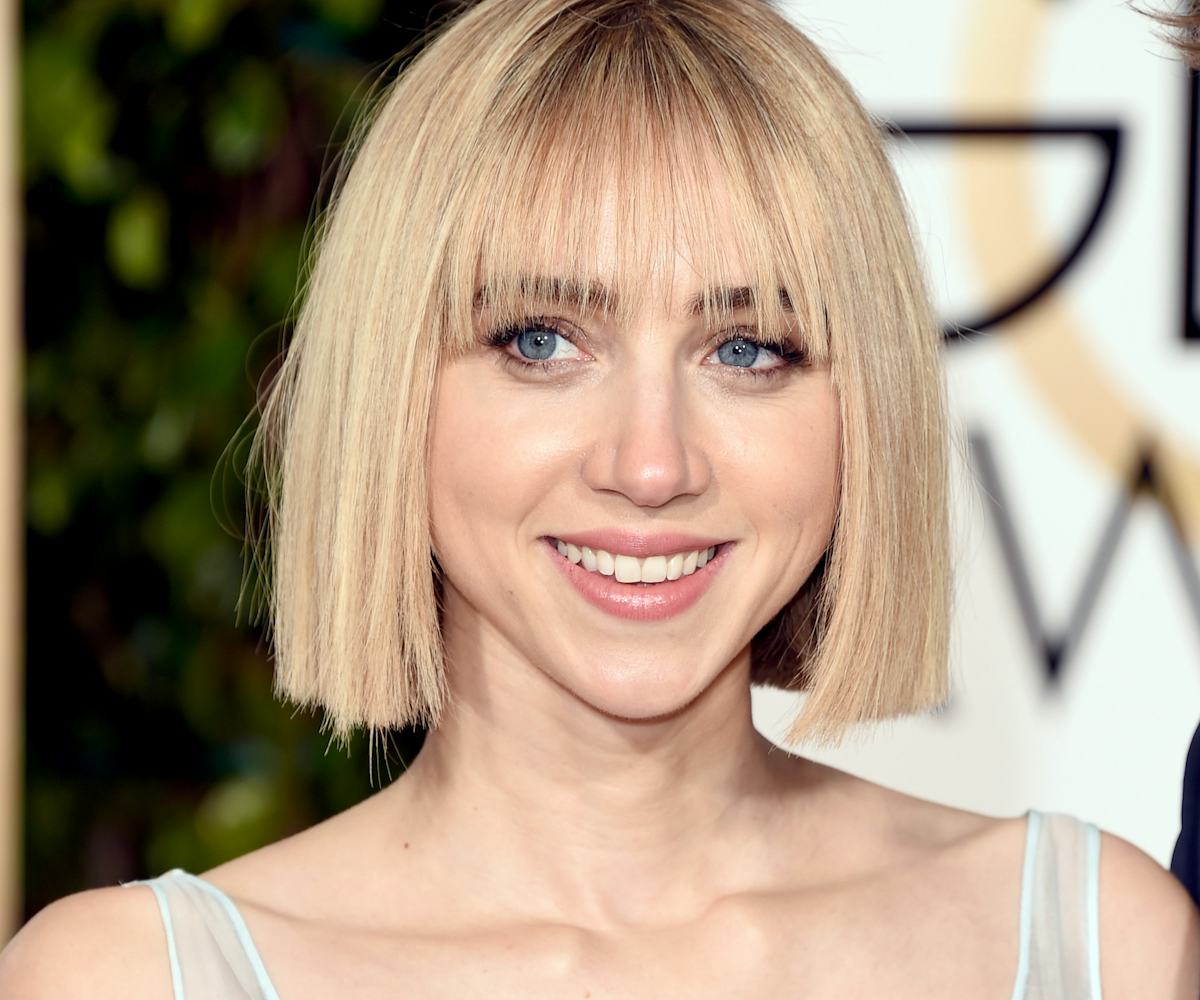 Photo by Jason Merritt/Getty images.
Zoe Kazan Revealed How Jian Ghomeshi Made Her Feel Uncomfortable
Earlier today, disgraced Canadian media personality Jian Ghomeshi was found not guilty of multiple counts of sexual assault. The verdict sparked international outrage over the legal system and the institutional shortcomings that failed his accusers. Actress Zoe Kazan was one of many who voiced their anger on Twitter, and she revealed that in 2013 Ghomeshi had made inappropriate advances towards her before she appeared on his popular interview show Q. 
"Not that I need personal experience to believe the women accusing Jian Ghomeshi, but let me say this: in 2013, Ghomeshi interviewed me," she wrote. "Before we went on air, he told me I was 'just his type. Funny, sexy, just the right amount of damage,' he said (after talking abt 3 mins)."
Kazan explained that the exchange, which took place in a room full of people, had left her "shaken," but that she decided to continue with the interview anyways. But, according to the actress, Ghomeshi's advances didn't end there. He later appeared at a party she was attending, and wouldn't leave her alone. "His unwanted attention made me feel like I'd 'asked for it.' I felt dirty & sad," she wrote.
Kazan also threw her support behind the women who were denied justice by the courts today. "I think of the way he made me feel, without ever laying a hand on me, and I tremble with rage for the women who were denied justice today," she added. "This behavior is insidious, but so is a culture that condones it, by turning a blind eye, or shaming the victim. We internalize these mores." Read her full account below.