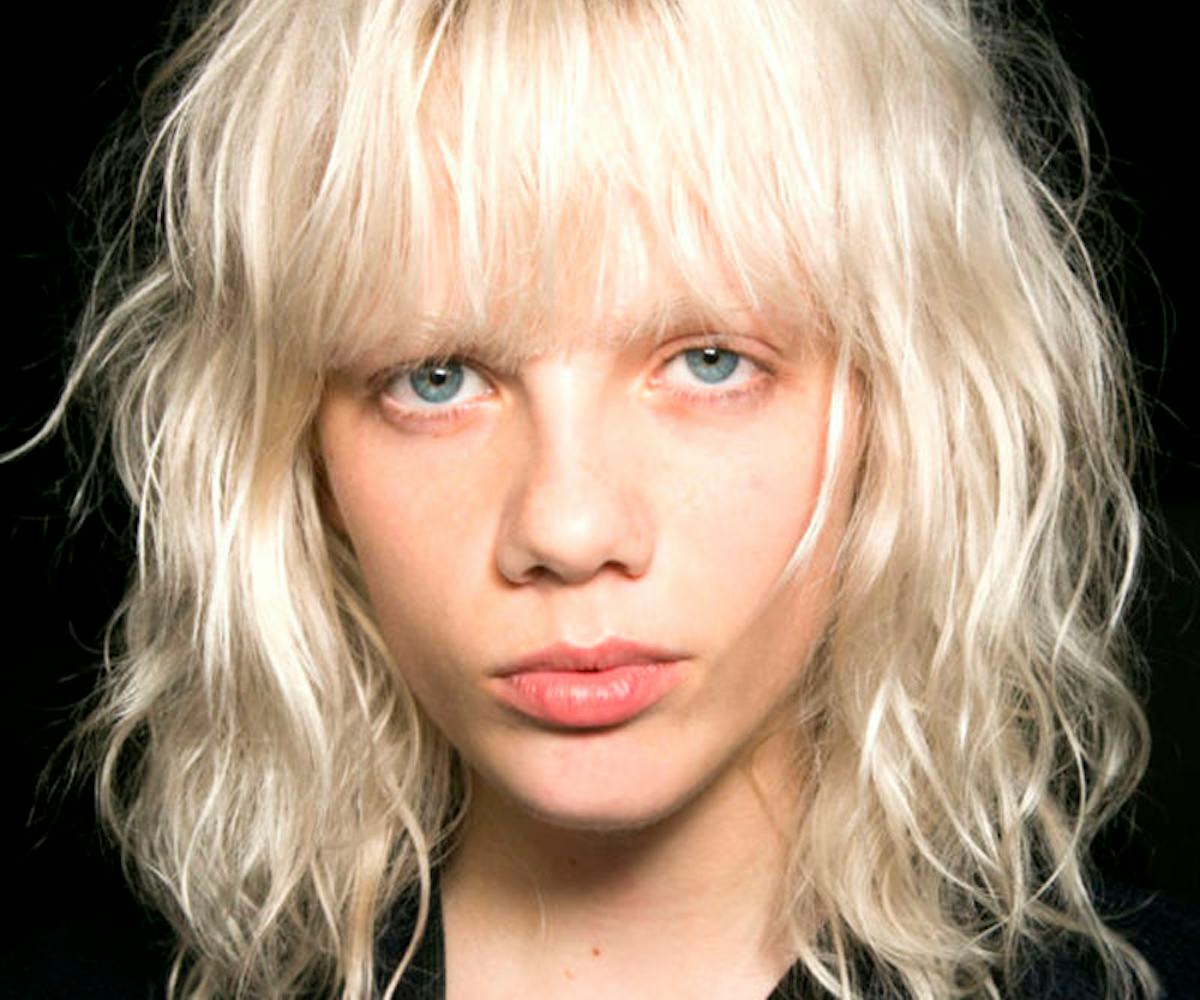 Photo via ImaxTree
How To Color Your Hair At Home Without Ruining It
From our friends at The Zoe Report
Curated by Rachel Zoe and her team of editors and stylists, The Zoe Report is not only your stop for all things fashion and beauty but all-around lifestyle as well. Check out their site for everything from shopping tips to dating advice, to the latest in celebrity news.
In the midst of grown-out roots but between paychecks? We've all had that moment where we contemplate coloring our hair at home. While we encourage experimentation (and saving time and money), the risks you run when DIYing your dye can be stress-inducing, so we tapped expert colorist Rita Hazan for her best tips on tackling your kitchen-sink hair makeover. We're looking out for you—it's what we do.
[RELATED: How Lack Of Sleep Can Ruin Your Skin, Your Body, And Your Day]
Hide grown out roots
"If you're afraid to try at-home coloring kits, I suggest a root concealer to hide grays until you have time to get your hair done professionally. If you want something a bit more permanent, try an at-home root dye in a shade that matches your hair—pick a neutral tone that's not too warm or too cool."
Rita Hazan, Root Concealer Touch-Up Spray, $25, available at Nordstrom.
Use caution with bleach
"If you have dark hair and are looking to go blonde, my advice is don't do it at home! Save your money and go to the salon. It's a very difficult procedure, even for some colorists. Hair can turn brassy orange and red. You need skill to understand how to manipulate the color. You could end up spending a fortune on corrective color. If you're already blonde, you can lighten it yourself, but make sure to immediately follow with a conditioning treatment."
L'Oreal Paris, Feria Permanent Hair Color, $10, available at Drugstore.com.
Know the tricks of the trade
"Always buy two boxes of color so you don't run out, especially since you can always return it if you don't use it. Choose colors that are closest to your shade (a good rule of thumb is to stay one to two shades within range). Stay away from unnatural tones."
Schwarzkopf Professional, Keratin Anti-Age Hair Color, $10, available at Target.
Cover grays the right way
"If you have gray hair, choose a product specific for covering gray, as the hair may be resistant."
John Frieda Hair Care, Precision Foam Colour, $12, available at Walmart.
Give your go-to look an update
"Try an ombré effect at home. Simply flip your head upside down and with gloves, rub the bleach on your ends. You'll be able to lighten them up without it looking spotty. Very carefully follow the directions for timing on the box for the best results."
Clairol Professional, Natural Instincts Hair Color, $6.99, available at Target.
Time it right
"Lastly, it's so important to start a timer when you begin. If you're scared, call the help line. They're extremely knowledgeable and can guide you through."
Garnier Nutrisse, Haircolor Extra Light Blonde, $20, available at Walmart.