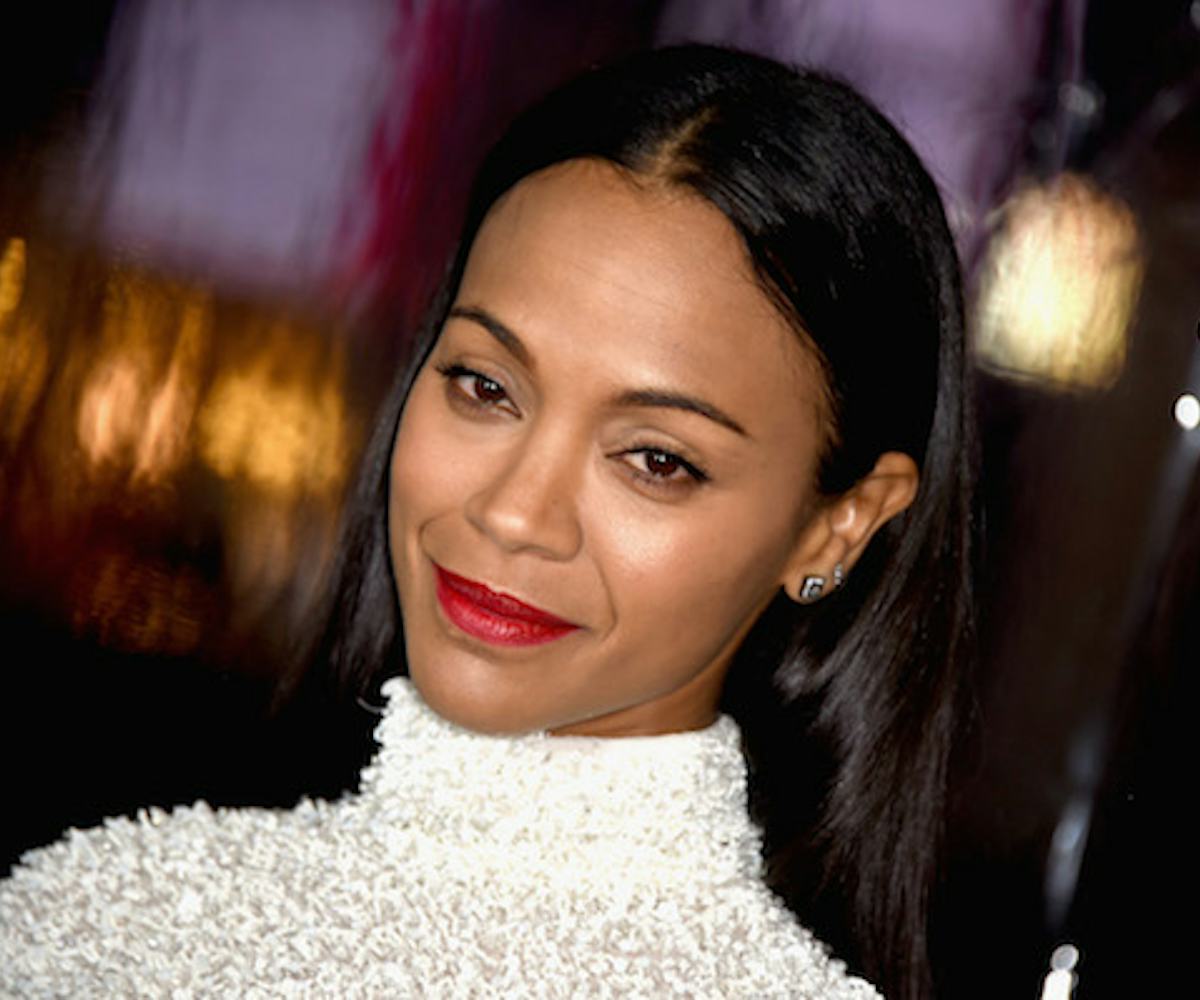 Photo by Frazer Harrison/Getty Images
Zoe Saldana Thinks Hollywood's Bullying Of Donald Trump Led To His Rise
While most celebs have been protesting Donald Trump in one way or another (including but not limited to refusing to perform at and attend his inauguration ceremonies), Zoe Saldana is calling attention to "bullying" the President-elect as being a part of the problem—the problem being that he is now President-elect. In an interview with AFP, the actress notes that although she's not a supporter, she says "We got cocky and became arrogant and we also became bullies...We were trying to single out a man for all these things he was doing wrong... and that created empathy in a big group of people in America that felt bad for him and that are believing in his promises."
Saldana's comments came about during a discussion of her new movie, Live By Night, which portrays much of the horrific racism of the Deep South in the 1920s and 30s. In discussing Trump's stoking of racism throughout his campaign, Saldana said, "I'm learning from (Trump's victory) with a lot of humility. If we have people continue to be strong and educate ourselves and stand by equal rights and treat everyone with respect, we won't go back to those times." 
Saldana has long been an outspoken supporter of women's rights and rights and issues important to women of color. And, although she's come under fire recently for her portray of singer Nina Simone in the biopic Nina, the actress brought up some important points about how actress of color often can't win no matter what they do and how hard it is to even get important figures like Nina Simone recognized in Hollywood at all. 
Many others have made similar comments to Saldana, that Trump won because being bullied made him even more of a champion in the eyes of some. So although the essence of what she said is important, it's still problematic. A week ahead of Inauguration Day, the President-elect continues to mock, belittle and demean the least of our brothers and sisters in addition to true American heroes who shaped our country for the better. Bullying is never ok, but we also can't not single out Trump for all of his wrongdoings and rhetoric. Bullying the bully won't work. But backing down is also not an option.
(Via Yahoo/AFP)