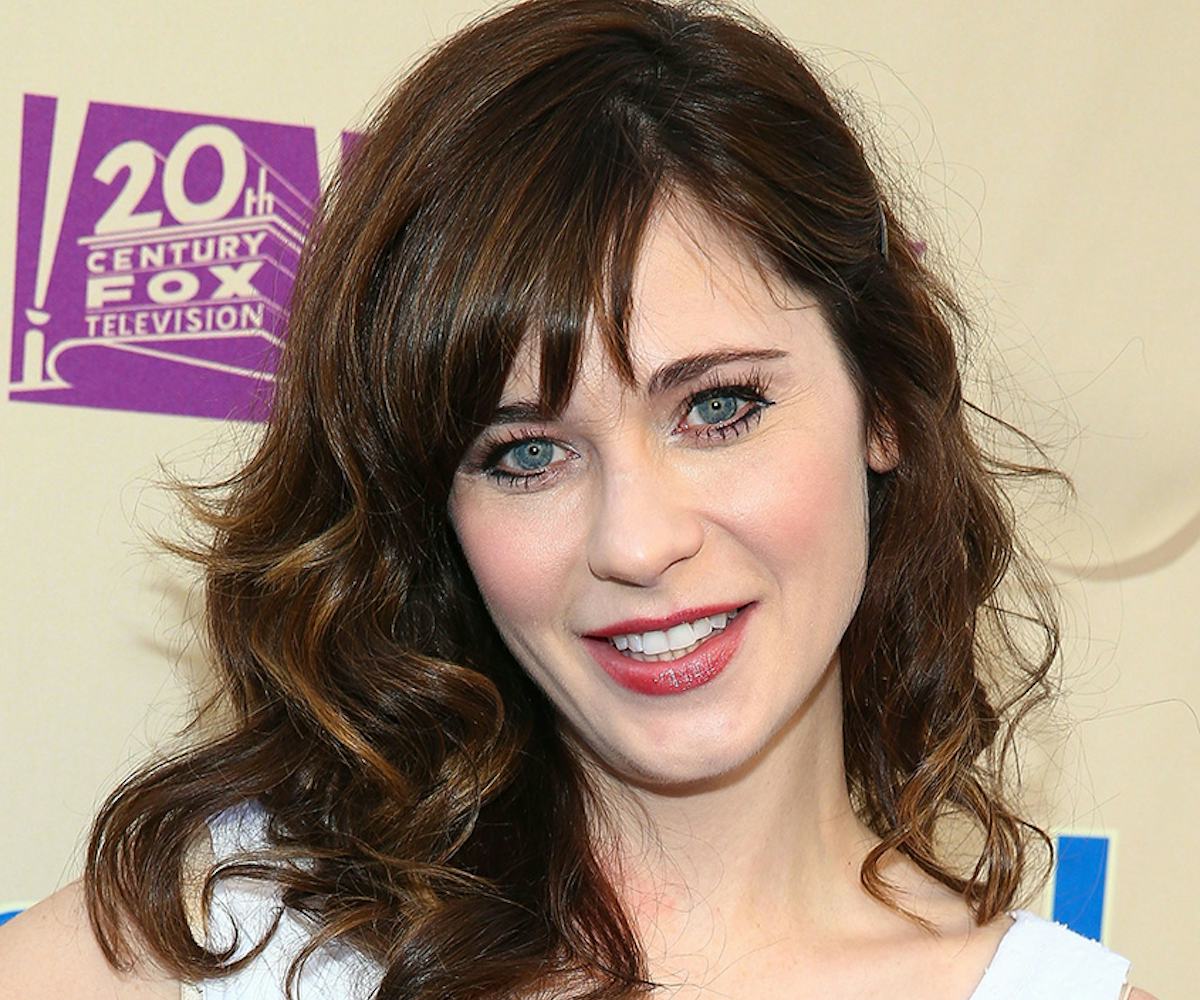 Photo by Imeh Akpanudosen/Getty Images
zooey deschanel ditched her bangs
for the cover of 'cosmpolitan'
If a tree falls in a forest and no one hears it, does it make a sound? If Zooey Deschanel gets rid of her bangs, does she cease to exist? Metaphorically, maybe; actually, no. 
For the latest cover of Cosmpolitan magazine, Deschanel swept her signature bangs to the side, shed some of her twee factor, and got serious. The actress, who announced her pregnancy with her producer boyfriend Jacob Pechenik in January, spoke about what it means to be an accomplished female today. "You don't become successful by trying to be 'a success,'" she said. "You become successful by doing things that give you pleasure. That's a hallmark of mine." 
Click through the gallery to see her new look and read excerpts from her cover story. Then head over to Cosmo and read the entire sneak peek feature.
(via Cosmopolitan)
"Haven't we all seen those pictures of a sexy new mom in a bikini after one month? I will not be that person. I've always gone my own course and never been someone who had the need to be super skinny. I like a healthy look. I don't buy into that skinny-is-better mentality. I just eat healthy and work out and don't worry about my weight too much. Actresses aren't models, and most of them never wanted to be."
"It's a good time for women on TV. We can be funny in our own way … and funny doesn't mean just one thing. Funny isn't just one-liners. It's big personalities and individualism."